HOLIDAY RIDING DESTINATIONS
Hit 2023 in the form of your life, while keeping your family happy by spending time in activity filled places, with this guide to where to ride this Festive Season.
With the South African summer school holidays around the corner the opportunities for fantastic warm weather riding beckon. Whether you're training for the Attakwas in January, the Tankwa Trek in February or building up to the Absa Cape Epic in March December is the time for big milage. But you cannot just overload on training, you need to spend time with your loved ones and relax after a busy year too. With all that in mind, here is a list of family friendly cycling destinations which will inspire your summer training, keep the rest of the family entertained while you are on the bike and allow you to relax post-training rides too.
1. THE GARDEN ROUTE TRAIL PARK
Located in the foothills of the Outeniqua Mountains, inland from Sedgfield, the Garden Route Trail Park is perfectly located for the many Knysna/Garden Route holiday makers. The trails range from fast and flowing to super-fast and technical, plus the pedal to the top of each scintillating downhill run requires you to conquer a fair amount of climbing. Three hours in the Trail Park will not see you rack up many kilometres but in terms of sharpening your skills, improving your overall conditioning and delivering smiles per mile it is hard to match as an Absa Cape Epic training destination. While you are riding the family can go for a forest hike or the kids can buzz around on the pump track while. There is also a coffee shop and accommodation available on the farm. Meanwhile the wider Garden Route area offers a myriad of holiday activities from surfing and water sports to relaxing spa days.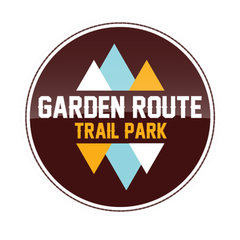 2. STELLENBOSCH
Arguably the spiritual home of mountain biking in South Africa, Stellenbosch is surrounded by singletracks on virtually every side of the historic town. It played host to South Africa's first mountain biking World Cup event back in 1997 as well as in 2018, with the modern trail still open for riding year-round. The riding options around Stellenbosch include the famed Jonkershoek, the Banhoek Conservancy, the Simonsberg Trail Network, Bottelary Hills and the free to use Stellenbosch Trail Fund trails on the Stellenbosch mountain. For the non-riders in the family there are restaurants, museums, art galleries, outdoor activities – like hiking or paintball - and of course the plethora of amazing wine farms.
Day permit: Free to R60 (Location dependant)
Location: Stellenbosch, Western Cape, South Africa
Website: www.stellenbosch.travel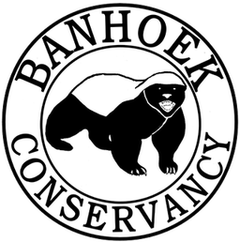 3. CLARENS
The jewel of the Eastern Free State Clarens is one of the premier adventure seeker destinations in South Africa. It offers so much more than amazing mountain biking at a lung testing altitude. The foothills of the Maluti Mountains provide testing 4x4 terrain to be conquered by Land Rover rather than mountain bike, while the Ash River offers year-round white water rafting. There are also horse riding, hot air ballooning and hiking trips on offer, as well as fly fishing and abseiling. Riding wise Clarens Extreme should be your first port of call for trail maps and permits. Starting in town at a shade over 1 800 metres above sea level all the routes will test your lungs and provide you with great Absa Cape Epic training. Fans of gravel grinding will love the area's district roads which are perfect for those long base miles you will need to be clocking up this December.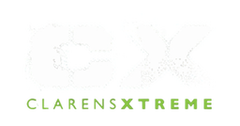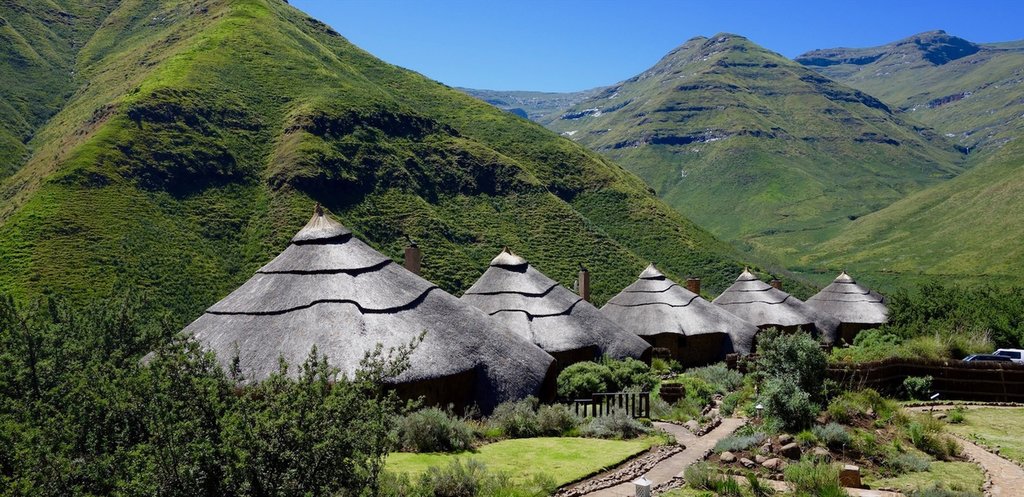 4. LESOTHO
The Mountain Kingdom might be locked within South Africa but it is not exactly a small place, so this listing is a bit broad, but there is a good reason for this… And it is a Lesotho mountain bike tour. On a budget this requires just yourself, your bike, a backpack and a few riding companions. Book backpacker accommodation and pick your way between spots each day. Depending on your fitness level – bearing in mind that Lesotho's lowest point is still 1 400 meters above sea level and its highest is located at 3 482 metres – you can aim for between 80 and 120 kilometres per day, with stops at small villages for lunches. The trip can be made more luxurious and comfortable with a back-up driver in a Land Rover for support, with your kit in the vehicle you will be able to cover more kilometres too.

5. PwC BIKE PARK
If you cannot get out of the city for the holiday the PwC Bike Park is the perfect spot to work on your skills, ahead of what is sure to be a technically challenging Absa Cape Epic, while your kids play on the pump track and your significant other relaxes at the restaurant or runs the trail running loop. Boasting green, blue and black International Mountain Bike Association graded trails there are options to challenge even the most experienced riders. The Bike Park also offers skills lessons should you need a little extra help with a particular facet of your riding.
Day permit: R80
Location: 1A Libertas Street, Bryanston, Gauteng
South Africa
Website: www.bikepark.co.za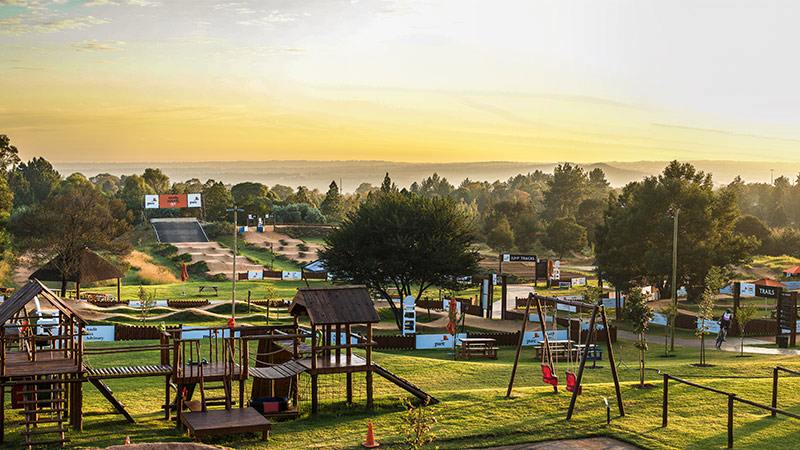 6. CRADLE OF HUMANKIND
The proof that there are trails tough enough for Absa Cape Epic training in Gauteng lie in the Muldersdrift area. The area's roads are firm favourites with your brethren on the skinny tyres but it is only once you head into the rocky koppies and ridges which punctuate the historic landscape that you realise how tough the riding can be in Gauteng. Avianto, Cradle Moon and King's Kloof boast challenging trails which are easily linked by road sections to maximise mileage. While the Cradle of Humankind trail is a flowing singletrack suitable for all skill levels on your recovery day rides. On days when you will be doing a long ride there are lots of entertainment options to keep the non-riders entertained; including educational tours and restaurants galore. Plus the region's tourist route, The Ramble, lists enough activities to fill your kids' entire summer holiday.
Day permit: Free to R50
Location: Muldersdrift, Gauteng, South Africa
Website:
7.KARKLOOF MTB TRAILS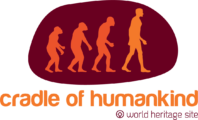 Consistently rated among the best trails in the country the Karkloof MTB Trails cut through the Sappi forests of the KwaZulu Natal midlands. Think loamy forest riding at its best with berms built by master trail guru Hylton Turvey. There are twelve mountain biking trail options plus four dedicated trail running trails – for cross training – to keep you busy. Off the bike the adventurous options include canopy tours while the area's must visit spot is undoubtedly the Karkloof Falls.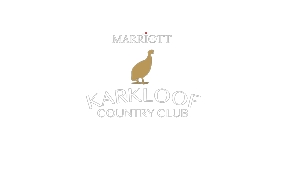 8. HOLLA TRAILS
Located just inland from Ballito, Holla Trails is your go-to destination if you are holidaying on the KZN North Coast. With 340 kilometres of marked trails there is probably not a mountain biking trail network in South Africa which can compete with the sheer volume of riding on offer from the Holla Trails trail-head. There are also two gravel routes, which you can download the GPS files for from the Holla Trails website, as well as three trail running routes, totalling 27 kilometres to keep you going when cross-training. Meanwhile with the attractions of Ballito just down the road your family will not be bored while you are spending hours on your bike.
Day permit: R83
Location: Sugar Rush Park, Esenembe Road, Ballito, KZN
South Africa
Website: www.hollatrails.co.za
9. THE BIKE PARK AT CONSTANTIA UITSIG
The Bike Park is a fixture in the Cape Town mountain biking scene, with kids parties and skills lessons often being the primary reason for a visit. It provides a contained track with various obstacles upon which to hone your skills and is also the ideal location from which to start a longer ride around Table Mountain, into Tokai or the Constantia Green Belt. Your children will love it too; as, depending on their ages, they can buzz about on balance or pedal bikes while you master drop-offs or technical climbs. The coffee shop supplies refreshments and the Constantia Uitsig restaurants provide meals that are a touch more fancy than what is on offer at your average trail head.
Day permit: R50 per hour
Location: The Bike Park at Constantia Uitsig,
Spaanschemat River Road, Cape Town, South Africa
Website: www.bikeparkatuitsig.co.za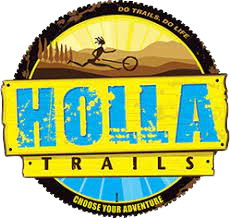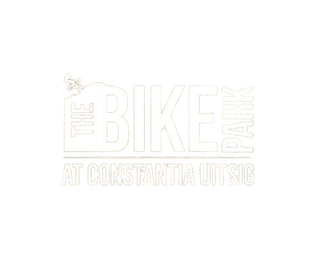 10. YOUR LOCAL TRAILS
Much like the best bike being the one you already own the best trails are often the ones right out your back door. Share your favourite trails with us on social media and we'll give them the air time they deserve next time around.

Like the Full Sus Facebook page or follow Full Sus on Instagram to tell us about your local trails.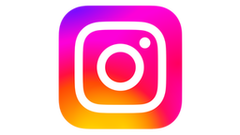 Words by: Seamus Allardice