IT'S TIME TO APPRECIATE, REST AND EVALUATE

Another year comes to an end. It has certainly been a better year as far as normality goes. Certainly, the return of events particularly with crowds has made for appreciative viewing, attending and participating. A time (pandemic) that we would all rather forget but frankly it has affected us so much so that our lives will forever be changed, and it will be hard not to have it as a definitive time in our lives. If not in the way we now appreciate what we have, then certainly in how we spend our time with family and friends but also what we spend our time doing. Getting out into nature, socializing and of course exercising have all been prioritized for most of us!
While supply lines seem to still be haphazard it seems that there is a steady trickle and that those looking for bikes, accessories and parts are able to once again purchase and have their orders fulfilled. This is definitely good news for the industry and of course for our Christmas lists!
There has been a spate of bike jackings in the Southern Suburbs of Cape Town recently. This around one particular hotspot, early in the morning (before 6am) and always involving a minibus taxi stopping in front of the riders and thugs jumping out with weapons to force riders to give up their bikes. This has happened to a group as large as four – resulting in a crash with one of the guys seriously hurt – and two bikes taken. Bottom line is that if at all possible don't ride alone, early in the morning (or times with minimal traffic) and always expect the worst when you see taxis or vehicles making sudden moves to stop in front of you. This is not always practical and certainly is another attack on our (the public's) freedom and general safety. Angry at the lack of caring from the authorities is an understatement. This is not unique to the Western Cape so be vigilant wherever you are.
Have a wonderful Festive Season and Summer Holidays! All the very best for 2023! May it bring all you wish for. If you are working or are part of essential services, ambulance and hospital staff, lifeguards or just having to graft through the summer break - thank you for being there and for keeping the wheels turning!

See you on the trails!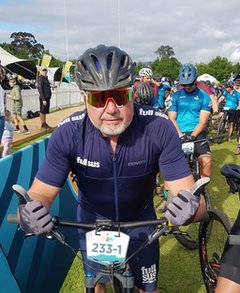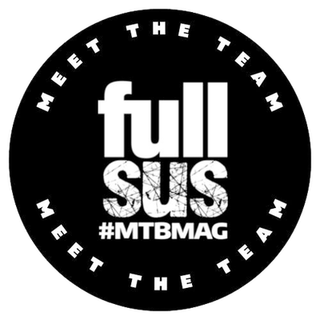 PUBLISHING EDITOR
Shayne Dowling
shayne@integratedmedia.co.za
DESIGN
Dee Griffin
dee@integratedmedia.co.za
SALES
Shayne Dowling
shayne@integratedmedia.co.za
REGULARS
Kate Slegrova, Johann Potgieter, Olivia Bloomer and SSISA
CONTRIBUTOS
Sean Paul and Ian Marr
PHOTOGRAPHY
REBLEX - Llewelyn Lloyd, Rick Schubert and Oakpics
VIDEO COVER
Wines2Whales
Publishing By

HEAD OFFICE | CAPE TOWN
Tel: 021 685 0285
Address: 9 Draper Square, 14 Draper Street, Claremont, Cape Town 7708
DISCLAIMER
The views expressed by the contributors and columnists do not necessarily represent the views of Full Sus or Integrated Media
ALLIANCE PARTNERS