2021 FNB Wines2Whales Switchback - a stroke of genius or just clever marketing? We take a closer look at the inaugural reversed W2W.


The MTB stage racing arena, in South Africa, is becoming increasingly saturated with events. The events being introduced to the playing field range from boutique to large-scale and they all tend to promise something unique, something fun, something for the whole family, and something for those looking to rev their engines. Even something for those who spend more time in the beer tent than on the trails.
This demand for more events is thanks, in part, to the surge in the sheer number of people on bikes. Since the beginning of the pandemic, the bicycle industry has seen an incredible rise in spending and the number of people on bikes has multiplied drastically – we, for one, are ecstatic to see newbies of all ages taking to cycling in general and mountain biking in particular.
While the increase in the number of events is great for the industry as a whole, especially for riders looking for something new and exciting, new players in the game place pressure on the existing events by increasing the variety of options that the target market can now choose from. A dilemma for existing organisers who have, up until this point, been successful with their event roll-out recipes.
" event organisers have been forced
to look inward at their offerings to see what can be changed "
With recipes and offerings being challenged, event organisers have been forced to look inward at their offerings to see what can be changed, what can be introduced, what can be cut, and where innovation is urgently required. This has become more than an exercise to stay top of mind. It's now an exercise in staying relevant and afloat.
The FNB Wines2Whales is one of these events that we're referring to. The event has been around for over a decade. It's catered for tens of thousands of riders, many of whom return year on year. It offers something for riders of all abilities. And it's always delivered the best times, even when rain nearly stopped play in 2019 (those beer drinkers had even more reason to spend time in the beer tent due to inclement weather; us included).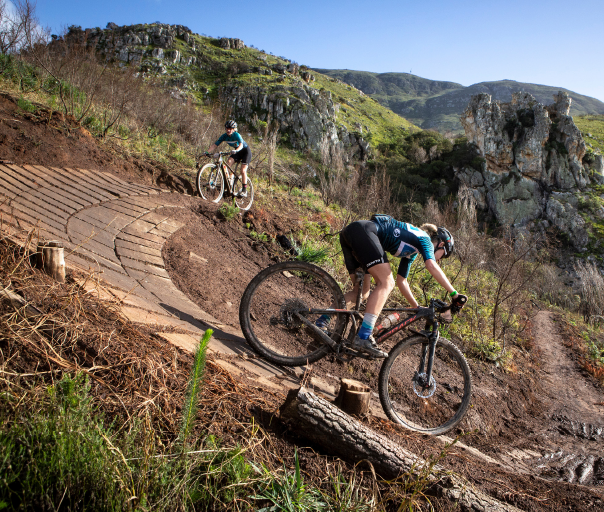 Innovation has always been one of the core elements of the FNB Wines2Whales, but that innovation has kicked into overdrive recently.
In 2021, the FNB Wines2Whales is breaking from its tradition of taking riders from the wines of Lourensford Estate in Somerset West to the whales of Hermanus via the Western Cape's most magnificent and historic trails. Instead, the route will switch back on itself seeing riders make their way from ocean to vineyards and has been dubbed the FNB Wines2Whales Switchback.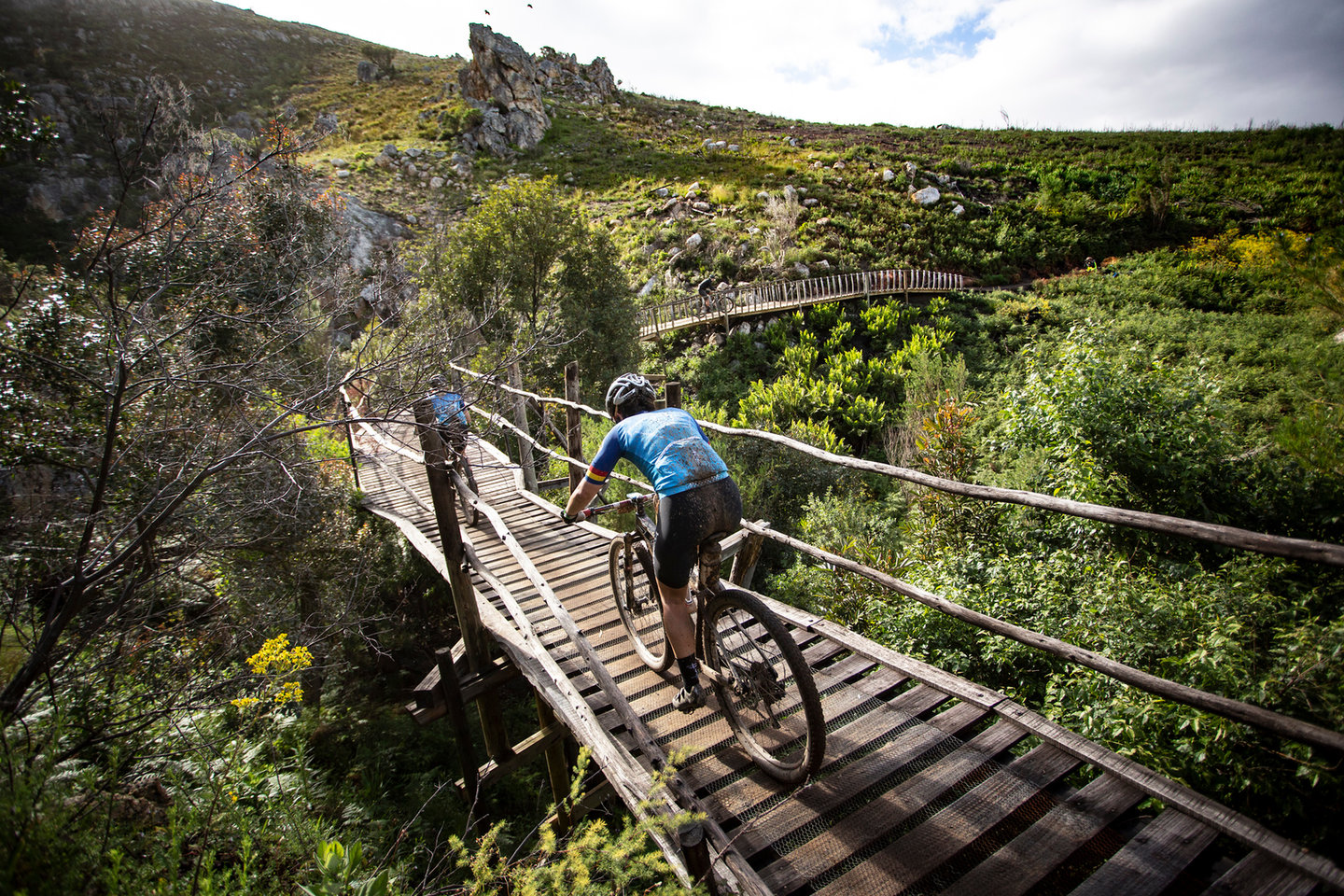 Aside from the route change, which we've been told (on numerous occasions) is not a reversal, the FNB W2W Switchback promises more than just a few reasons for riders to secure an entry:
1 - Entries are limited
Covid-19 regulations have not been kind to events of any kind and any size, let alone mass-participation events where riders, staff and crew are housed in tents in a race village. To ensure the safety of all, while still keeping up with the world-class times that have been experienced over the past decade, the FNB Wines2Whales team has drastically reduced the number of entries available.
2 - Entry fee rollovers
Event cancellations and postponements have been all too common, recently. All riders who enter and pay for their FNB W2W Switchback entry can rest assured that their money is safe. Should, in the worst possible scenario, the FNB W2W Switchback be cancelled or postponed due to Covid-19, 100% of the entry fees paid will be transferred to the 2022 Event.
3 - #SeriousGEES
#SeriousGEES has become the event's tagline, and we're confident that they'll deliver it by the bucket load. Not because we've all forgotten what it's like to be in the vibe of a stage race amongst friends, but because we know that the W2W team has always delivered, and then some. Most notably, the gees is definitely going to be the element which will be present on the route which, to date, has never been ridden before.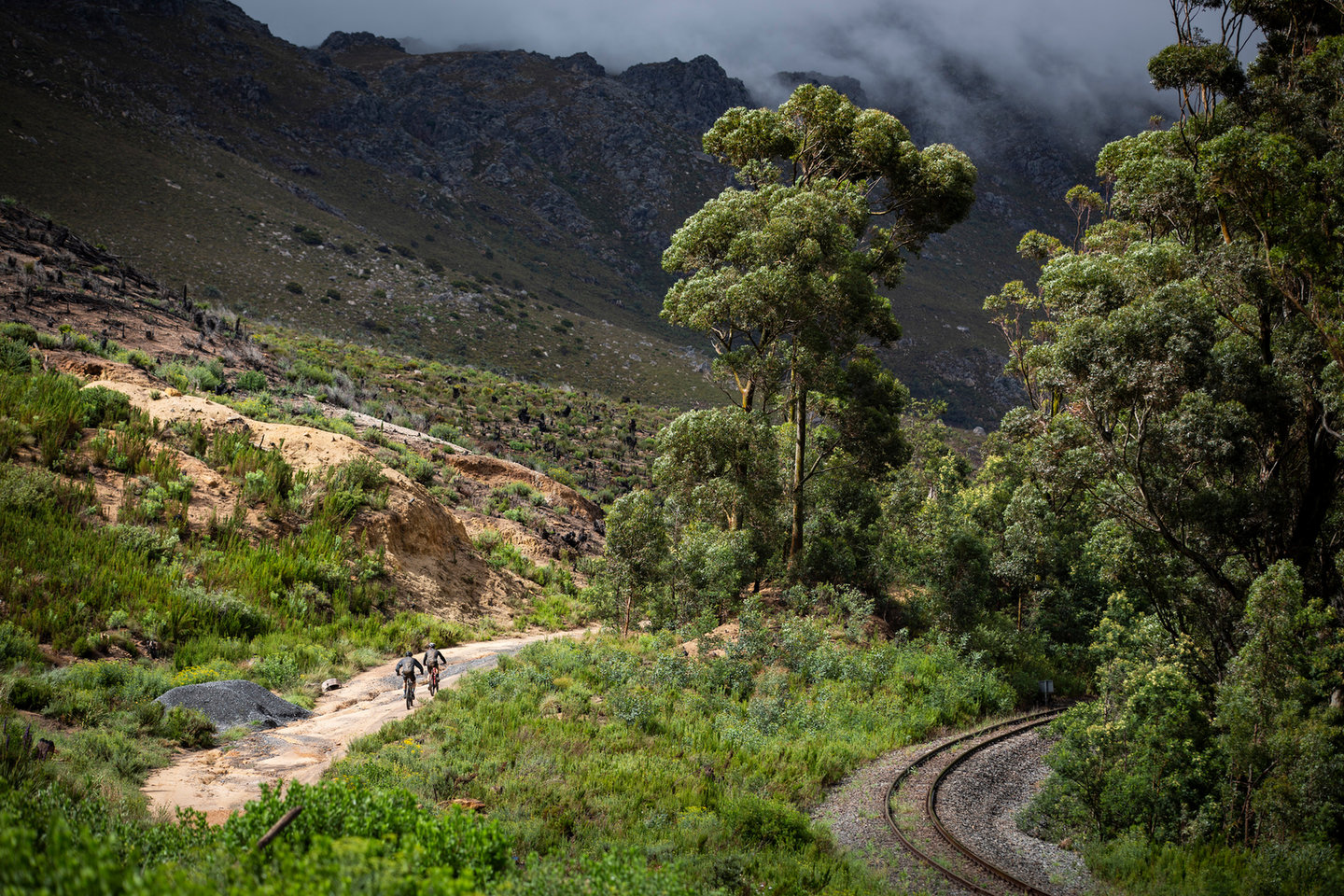 4 - Route section sneak peak
We were fortunate to be invited to join in on the test run of the new trails and so we don't give away all the surprises, but we're only going to report on the "Lourensford Ultimate"! If all the previous reason weren't enough to pique your interest, now's the time to pay attention. This trail is off the charts! The Cape Trails team have outdone themselves. Four months of non-stop work, under the guidance of Johan Kriegler and Hendrico Burger, and the Grabouw-based Cape Trails team have carved out a trail from one of the highest points in Lourensford that's complete with countless berms, a few jumps and drops, and the most INSANE views out towards the ocean.
It's hard to find words that accurately portray our feelings towards this trail which stands guard over an FNB Wines2Whales finisher medal, but we can confirm that it certainly lives up to its name of the Ultimate. Don't believe us? Here's some on-board footage from the test ride.