ALL-NEW 34:
THE HARD CHARGING DO ITALL TRAIL FORK
Smoother, lighter, more tunable, and more capable than ever before; when it comes to a do-it-all trail fork the 34 is in a class of its own.
SPECS:
• ALL-NEW chassis
• NEW air/oil channels
• NEW arch shape offers improved head tube clearance with shorter rakes
• NEW 58mm diameter crown
• Updated EVOL air spring
• Damper option(s): FIT4, GRIP2, and GRIP
• Travel option(s): 120mm-140mm
• Wheel size(s): 29"
• Offset(s): 44mm and 51mm
• Axle(s): 15x110 QR and 15x110 Kabolt
• Factory Series models feature Genuine Kashima Coat
• Available in Factory, Performance Elite, and Performance
• Starting weight: 1698g
RRP: MSRP USD $769 - $969 / CDN $1079 - $1399 / EUR €1069 - €1389
ALL-NEW 34 SC:
PODIUM PERFORMANCE:TAILORMADE FOR THE RIGORS OF MODERN XC RACING
The lightest 34 ever, the all-new 34 Step-Cast is designed from the ground up to deliver uncompromising XC race performance with class leading tuneability, chassis stiffness and strength.
SPECS:
• ALL-NEW chassis
• NEW air/oil channels
• NEW arch shape offers improved head tube clearance with shorter rakes
• NEW 58mm diameter crown
• Updated EVOL air spring
• Damper option(s): FIT4 and GRIP
• Travel option(s): 100mm-120mm
• Wheel size(s): 29"
• Offset(s): 44mm and 51mm
• Axle(s): 15x110 Kabolt and 15x110 QR
• Factory Series models feature Genuine Kashima Coat
• Available in Factory and Performance
• Starting weight: 1496 g
RRP: MSRP USD $849 - $1089 / CDN $1149 - $1469 / EUR €1129 - €1459
ALL-NEW FLOAT X:
HEAVYWEIGHT FEATURES IN A LIGHTWEIGHT PACKAGE
Designed specifically to meet the demands of aggressive trail riders, the new Float X combines sophisticated damping and fade free performance with incredible lightweight and outstanding structural integrity.
SPECS:
• ALL-NEW chassis and damper
• High-flow main piston
• Air seal package
• Volume spacers with smaller increments
• MCU bottom out bumper
• Numbered tool-free 12 position single-turn LSC (Low Speed Compression) adjuster
• Independent firm mode circuit – Clockable 2-position adjuster
• Increased rebound adjuster range (over DPX2)
• Optimized reservoir lengths per shock size
• Hydraulic top out feature
• Reduced damper noise
• Larger air sleeve bore reduces average rider pressure by 40 psi vs. DPX2
• Bearing hardware compatible both sides
• Air valve location offers improved frame fitment and pump access
• Available in Factory and Performance Elite
RRP: MSRP USD $499 - $569 / CDN $699 - $799 / EUR €699 - €799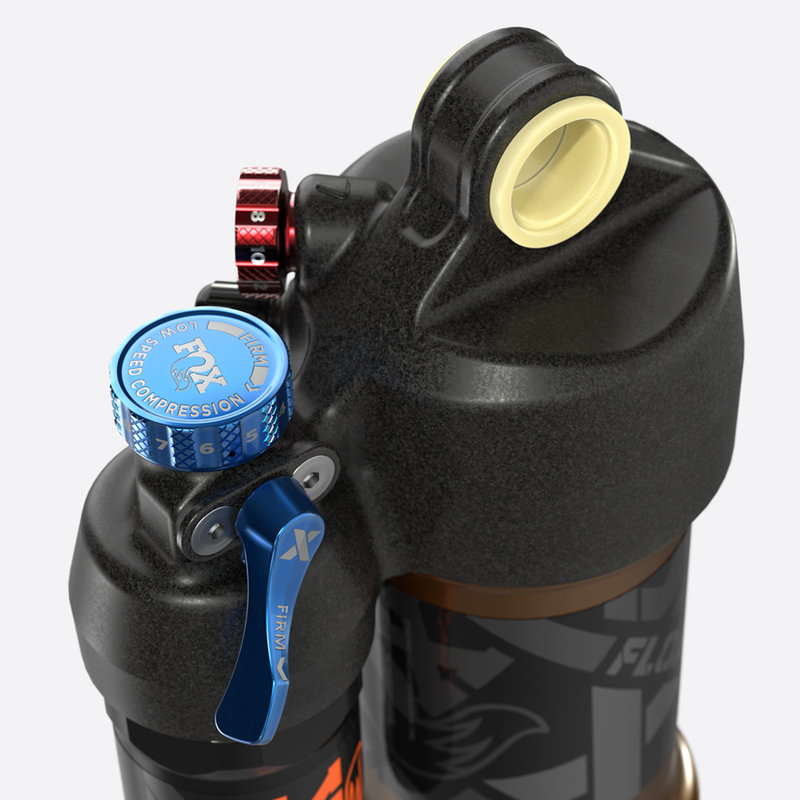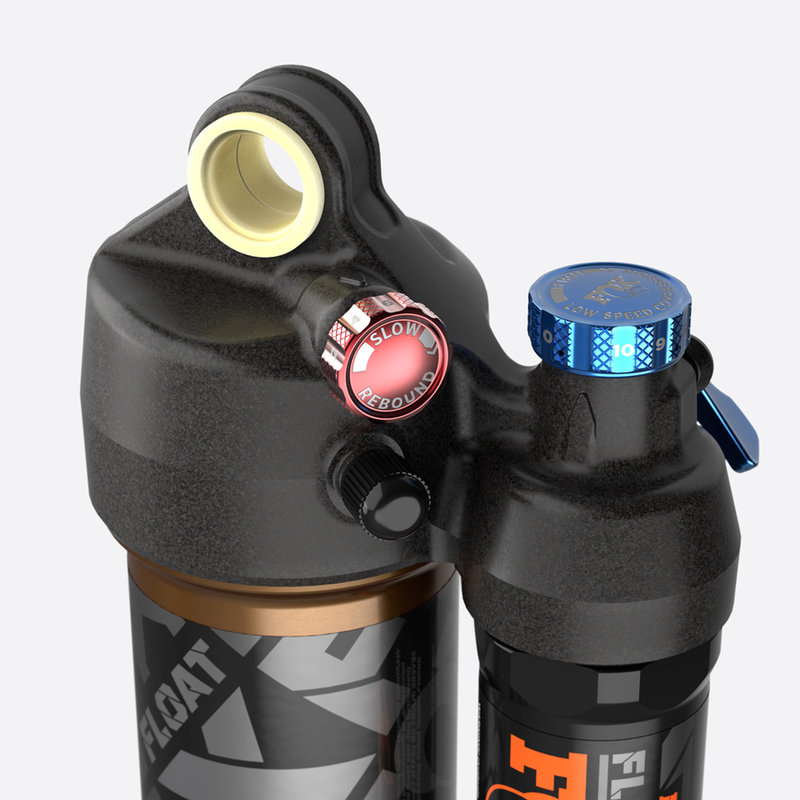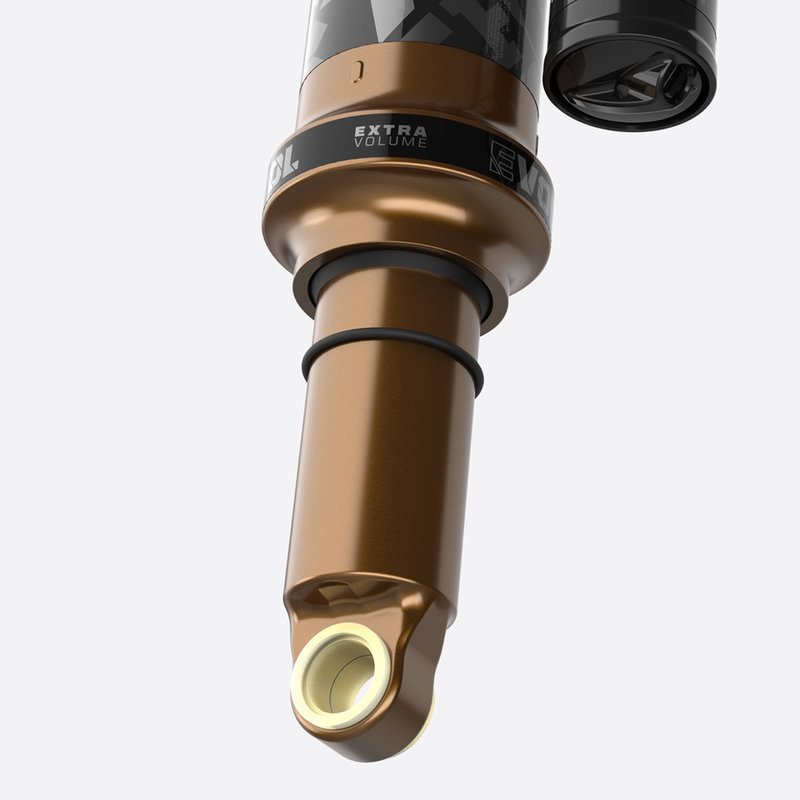 ALL-NEW DHX:
COIL PERFORMANCE FOR THE TRAIL AND BEYOND
Answering the call of riders seeking the ultimate in plush suspension, the new DHX brings coil-sprung, magic-carpet, trail smoothing performance in a wide range of configurations to the trails and beyond.
SPECS:
• ALL-NEW chassis and damper
• High-flow main piston
• Numbered Tool-free 12 position single-turn LSC (Low Speed Compression) adjuster
• Independent firm mode circuit – 2-position adjuster
• Optimized reservoir lengths per shock size
• Hydraulic top-out feature
• Reduced damper noise
• MCU bottom out bumper
• Single-turn rebound adjuster with a variety of access modes (Tool-free, 3mm hex (direct access), 2mm hex or similar (side access)
• Spring preload collar with detents and max/min number
of clicks and direction arrow
• Full diameter spring retainer with wire ring (like DHX2)
• Spring scuff guard on body (like DHX2)
• Available in Factory
RRP: MSRP USD $549 / CDN $769 / EUR €759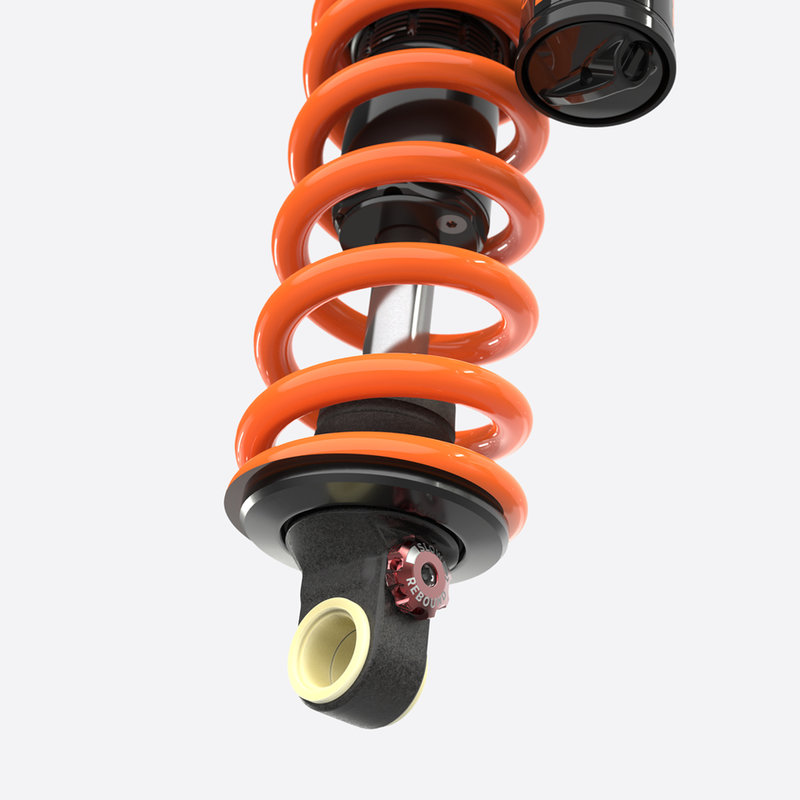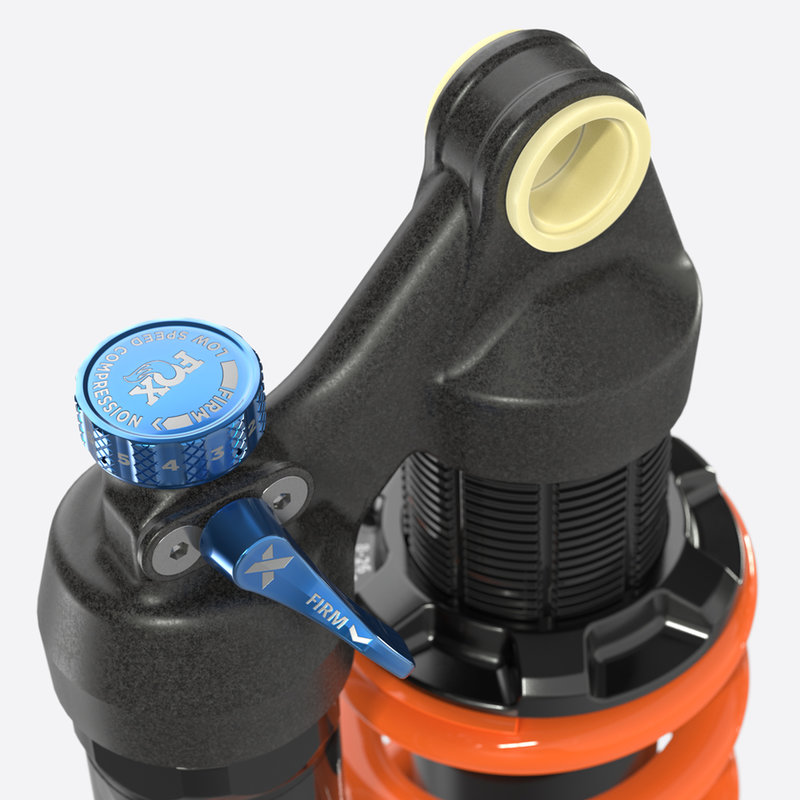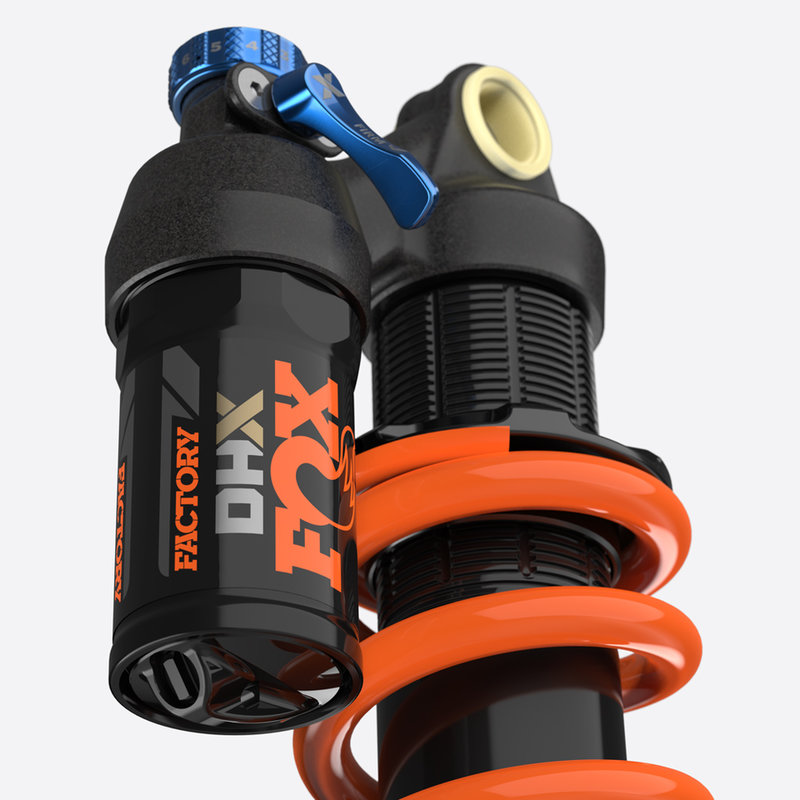 Turn it up with the new Terra Aidon X5 for e-MTB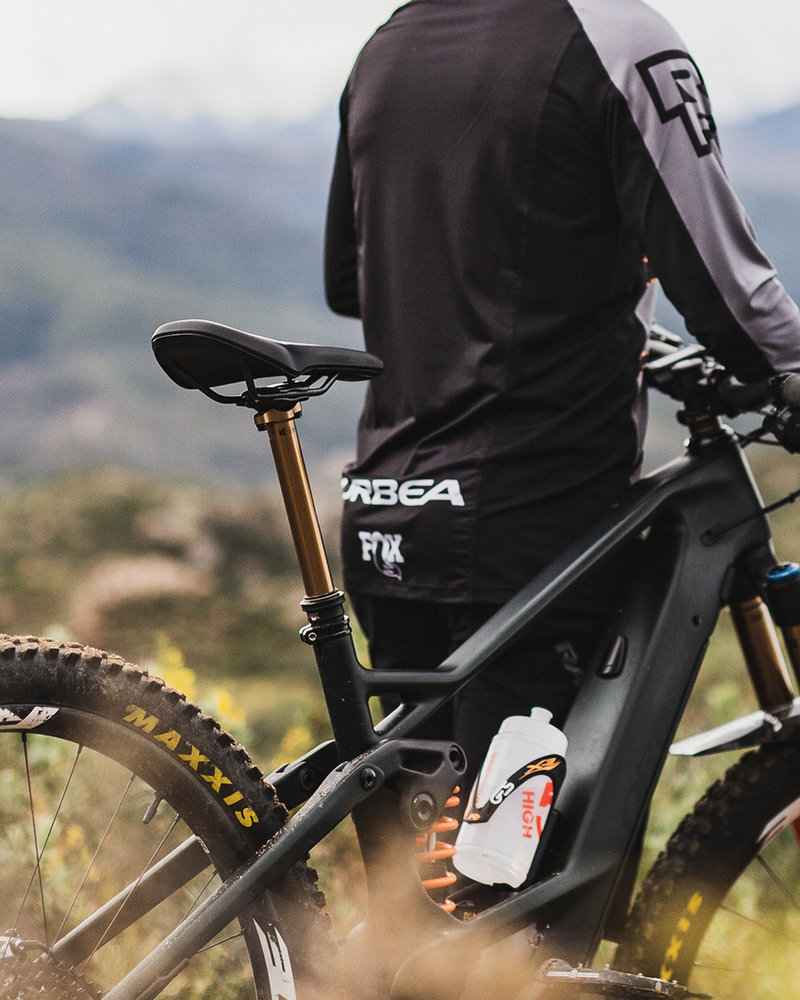 Offering more options to e-MTB riders, we introduce the Terra Aidon X5, our latest saddle engineered specifically for electric-assisted mountain bikes.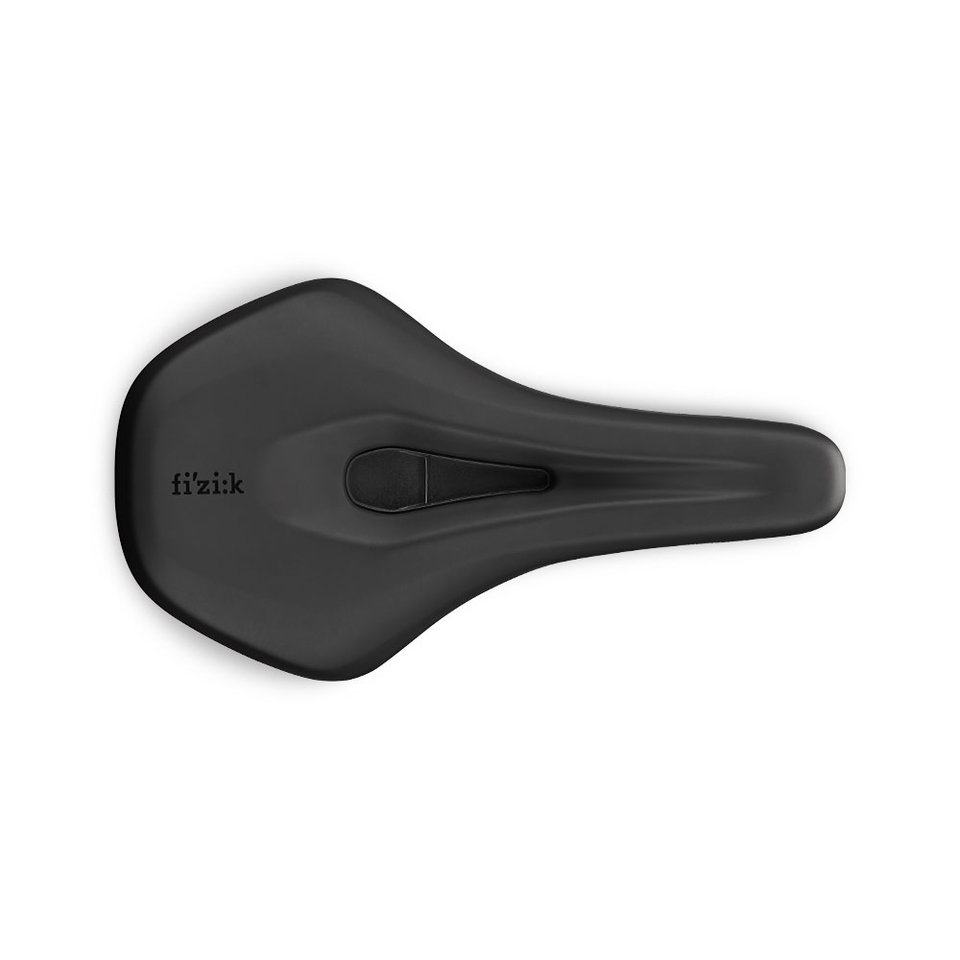 Above is the Aidon x5. Below left to right the Aidon x1 and Aidon x3.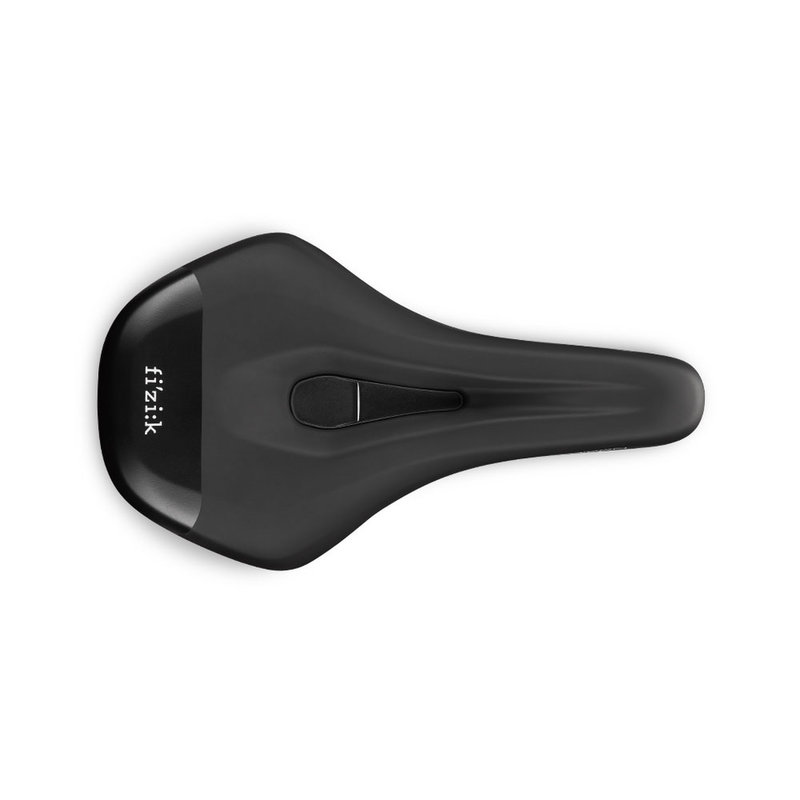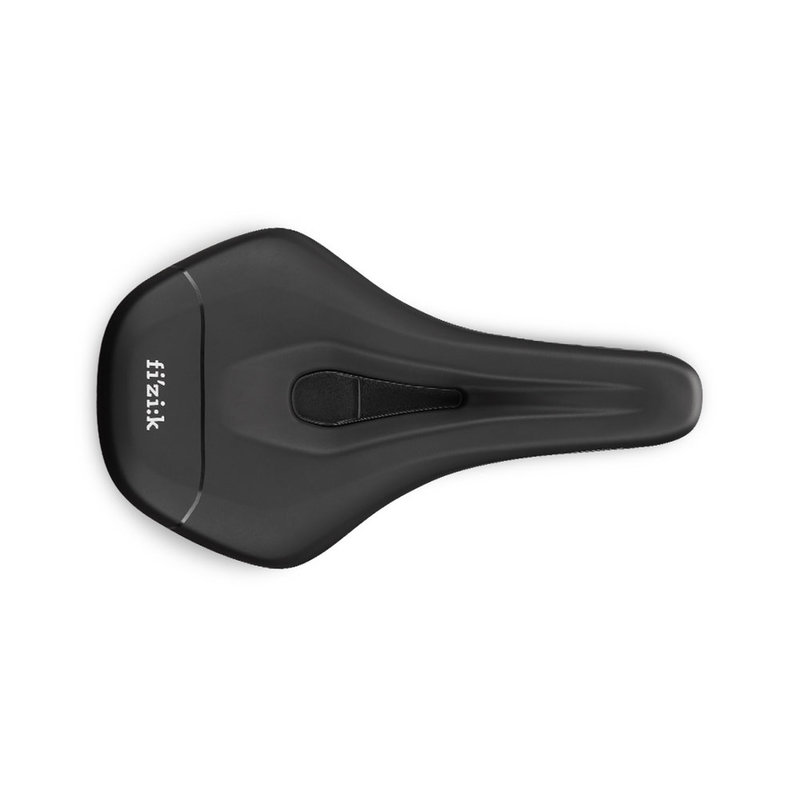 ELECTRIFYING OPTIONS
E-MTBs are here to stay, as is demand for products specially suited to these electrifying new machines. A few months back, we released the Terra Aidon X1 and X3 saddles as our response to the growing demand for eMTB-specific products. As the next step, we're taking the energy off-road again at a more affordable price point with the Terra Aidon X5.
EXTENDED AMPLIFICATION
E-riders spend more time seated than traditional MTB riders, taking the bumps of the trail directly where they feel it most. Staying in control requires a steady pedalling platform from which to spin up steep climbs, tackle tight turns and explore comfortably and further than ever before.
ELECTRIFYING ENGINEERING
Featuring the same shorter shape, gradual profile and waved kick tail of the Terra Aidon X1 and X3, the Terra Aidon X5 is designed for control. And when the going gets tough, innovations like contoured corners and Wingflex edges transform your Terra Aidon saddle into your stable centre of gravity. With our proprietary Type-2 foam, a deep centre cut-out and finished with the Mobius closed-loop system with Alloy-S rail, the Terra Aidon X5 is built tough to meet the standards of today's e-cyclists.
Continental partners with MTB game Bike Unchained 2 from Red Bull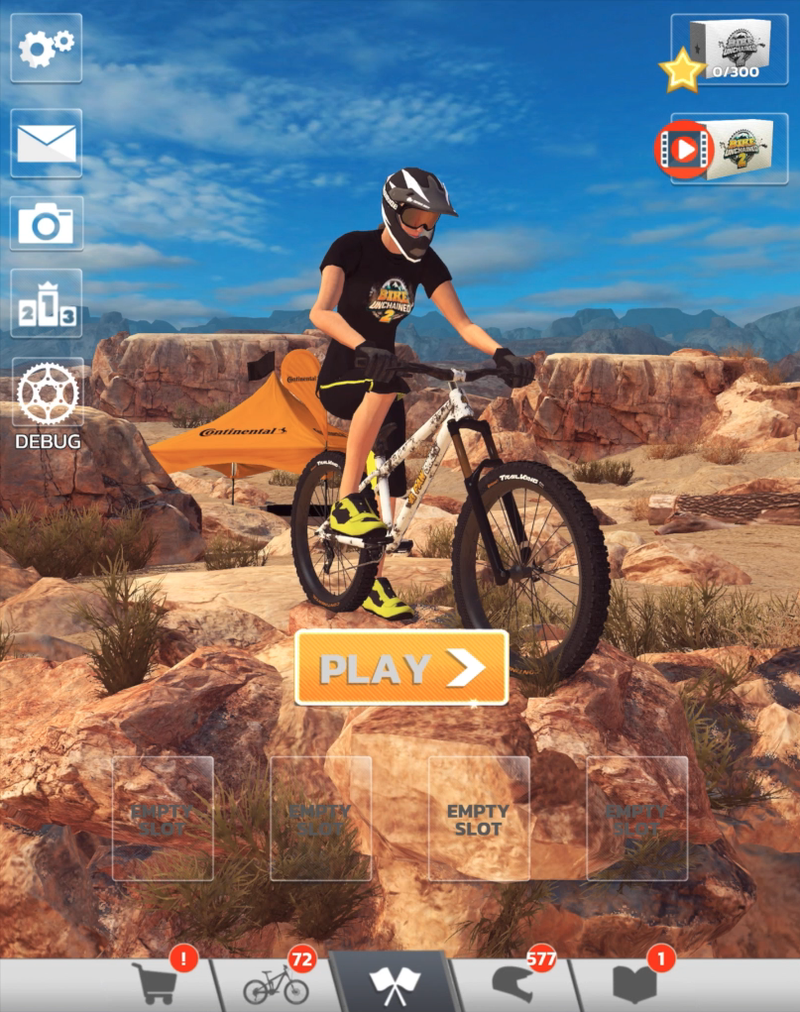 Continental, the worldwide leader in bicycle tire innovation, is excited to announce a new partnership with mobile game Bike Unchained 2 from Red Bull.
Bike Unchained 2 is the world's biggest mountain bike competition in the palm of your hand. Players can compete against real riders and climb their way up through the leagues and special events to win prizes.
Five different environments, from gnarly rock gardens to fast flowing singletrack trails, allow Bike Unchained 2 players to show off their tricks and skills to the game community. Red Bull pro riders are also on hand to help mentor players to push the limits of their capabilities.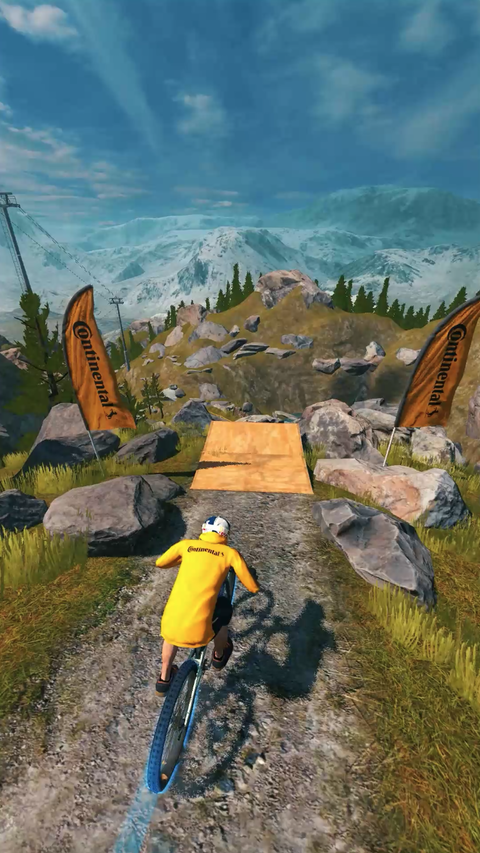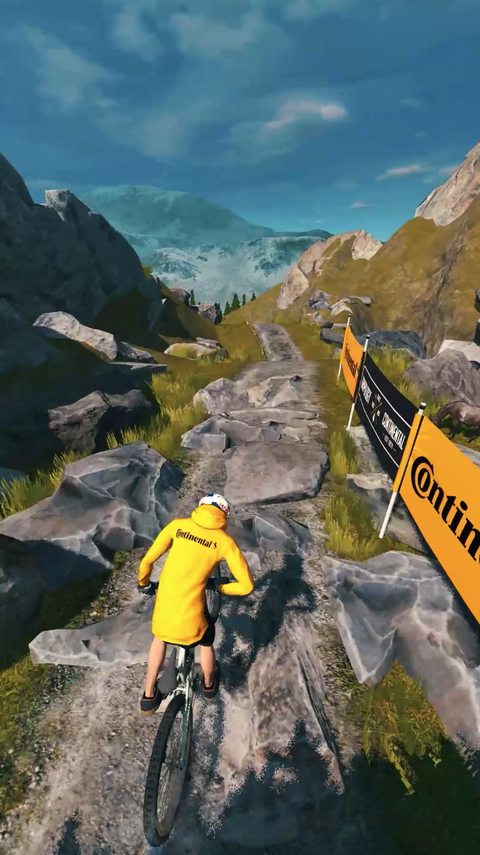 Players will be able to customize their dream bike to take on each challenge with Continental's range of MTB tires, including Trail King, Race King and Der Kaiser Projekt, riding on vivid, photo-realistic trails that also feature branded Continental banners. Each rider can select Continental kit to wear too, such as the German brand's own "Gripology" design, from the science behind their legendary tires.
Oliver Anhuth, Continental's Global Head of Marketing Bicycle Tires, said: "We've been impressed with the level of detail and user interaction in Bike Unchained 2, so it was only a matter of time before we thought about getting our own Continental tires featured in the game. It's amazing to see this finally brought to life on screen and we'd love to inspire people to get out on their bikes in the real world too."
Darkhorse Wheels launches a new division, Darkhorse Bikes with its flagship bike, the Eclipse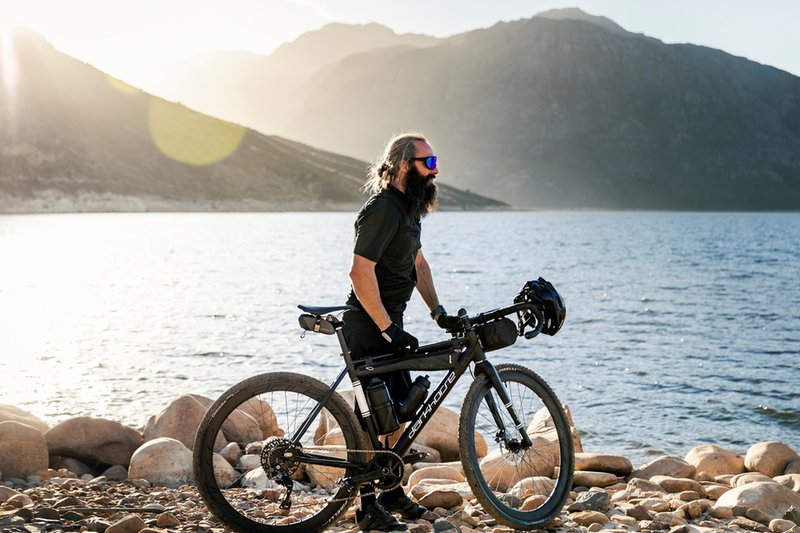 Having been in the cycling industry for over 10 years and being obsessed with everything on two wheels, the team behind Darkhorse Wheels saw a gap in the market for a lightweight e-bike that is comfortable both on- and off-road.
After over two years in development the team are very pleased to present a range of bikes that represents everything we love about cycling.
Designed to feel equally at home in the city as on gravel roads winding through the mountains. A blend of low weight, comfort and style with an added boost when needed. The Eclipse is the perfect tool for doing whatever you like – whether it's commuting from work or heading off for an epic adventure. A companion for every part of your life.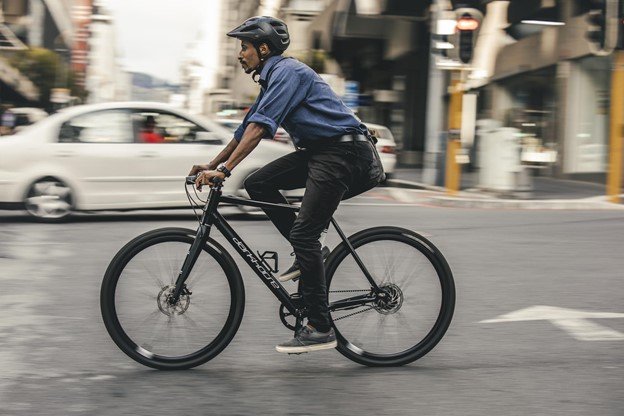 DESIGNED TO ENHANCE YOUR RIDE, NOT ELIMINATE THE SWEAT
Paired with our carefully designed frame is the trusted Mahle Ebikemotion X35+ motor and battery system resulting in a bike that is lightweight, sleek and understated. Every pedal stroke is enhanced, allowing you to ride harder, faster and longer than ever before.
The 36V/250W hub-drive motor system provides three smooth levels of power assistance up to a maximum of 32km/h, with near-zero drag in off-mode, ensuring your ride feels as natural as a regular bike.
The optional range extender fits into a water bottle type holder on the seat tube and gives you the ability to almost double your range.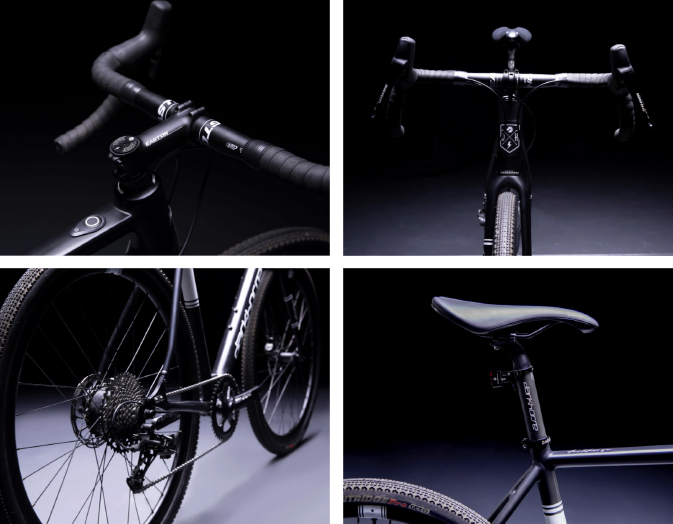 CHOOSE YOUR CONFIGURATION
They are launching with the Eclipse range which will be available in the three configurations: a drop bar, mtb flat bar and a belt drive. The Eclipse AL-D1 and Eclipse AL-F1 will come paired with the trusted and hugely versatile SRAM Apex1 1x11 HRD groupset while the Eclipse AL-B1 makes use of the world-renowned Gates Carbon Belt drive. All options come standard with a Fabric saddle, tubeless 700x40c tyres with a max clearance for a 45c, and a three year warranty.
CONNECT
The bikes feature the latest ANT+ and Bluetooth® technologies to connect your bike to your phone, smart watch or Garmin device. View and control the functions of your bike through the dedicated Ebikemotion Android or IOS app for phone, and smart watches. Once connected login to the web portal to further analyse your rides, log any system faults and much more.
INTRODUCING OAKLEY KATO, THE GROUND-BREAKING EYEWEAR SET TO REVOLUTIONIZE THE FACE OF SPORT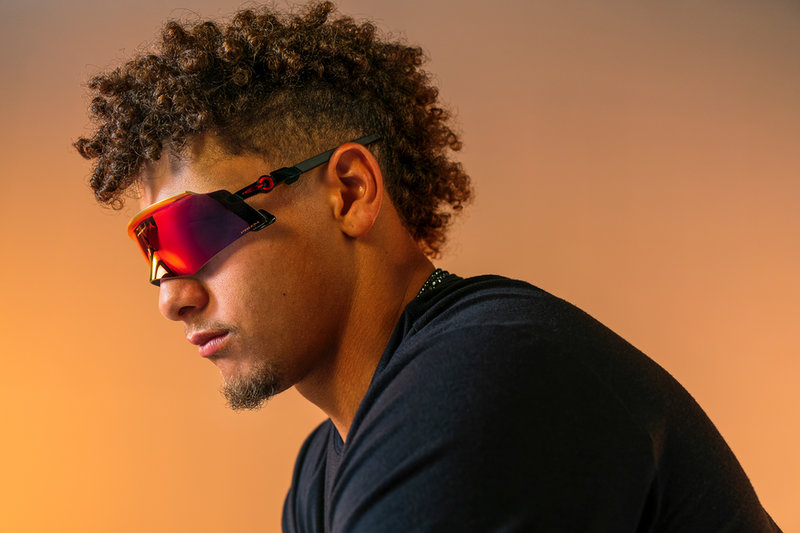 Introducing Oakley® Kato, born from 45 years of disruptive innovation and engineered to shatter the boundaries of sport performance. Oakley Kato's radical aesthetic is made possible by game-changing advancements in optical design. This progression, combined with countless hours focused on research and testing, helped to create this unique piece of eyewear set to revolutionize the face of sport this year, against the backdrop of the world's biggest sporting stage.
Oakley Kato's purpose-built design features an innovative, frameless lens, crafted with an extended wrap and built-in retention to mimic the structural properties of a typical frame. The result is a product intended to fit close to the contours of the face, creating a mask-like feel. When paired with Oakley's unparalleled optics and clarity of vision, this product removes limitations and provides the wearer with the confidence to be at their best, unlocking their inner superpower.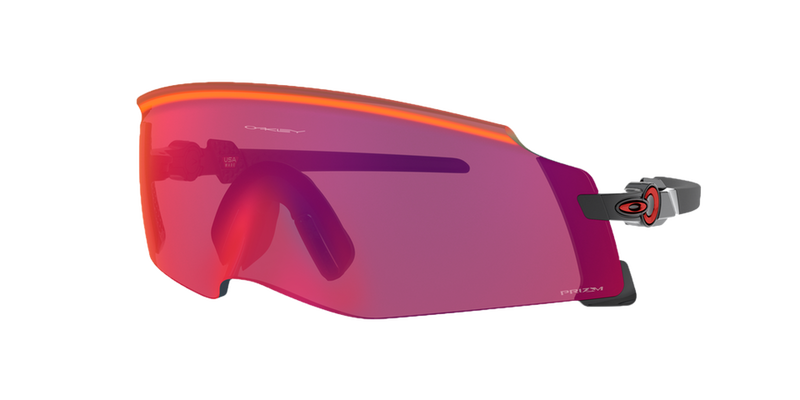 During development, a select group of elite athletes including Patrick Mahomes, Mark Cavendish, Nigel Sylvester, and Joseph Newgarden, were equipped with a prototype, testing the durability and
performance attributes that sets Oakley Kato apart. This feedback led to the final design, which features an adjustable rake system and multiple nose pads to enable a customized, seamless fit like never before. The strong yet lightweight O Matter™ stems provide durability, and Unobtainium® ear socks are moulded over the stems to deliver all-day comfort with no-slip grip. This next-level innovation required a complete overhaul of the fabrication process - from moulds to optical axis machines and lens adhesive. Conventional approaches were abandoned in order to achieve this never seen before aesthetic. Oakley Kato is available with Prizm™ lenses designed to enhance colour and contrast to see more detail.
Anticipation amongst Oakley's global community culminated in the ultimate reveal - a first-of-its-kind, collective augmented reality experience. Team Oakley athletes from across the globe, including Juju Smith-Schuster, Mikaela Shiffrin, Mark Cavendish, Rohit Sharma, Seth "Scump" Abner, Valentino Rossi, and Patrick Mahomes, received a mysterious package with time-sensitive instructions. Upon opening the package, athletes discovered an other-worldly object which guided them through an AR-enabled journey, culminating in an epic crescendo when space-ship-like doors unlocked to reveal the revolutionary eyewear. This immersive, hybrid experience merged physical, digital, and social technology in a beyond human event, to capture imagination and inspire athletes to push boundaries with ultimate confidence.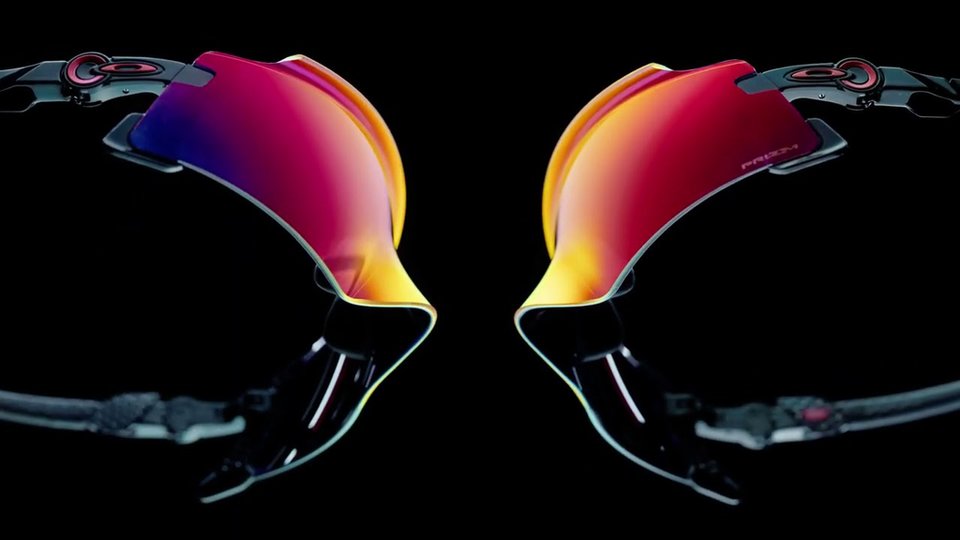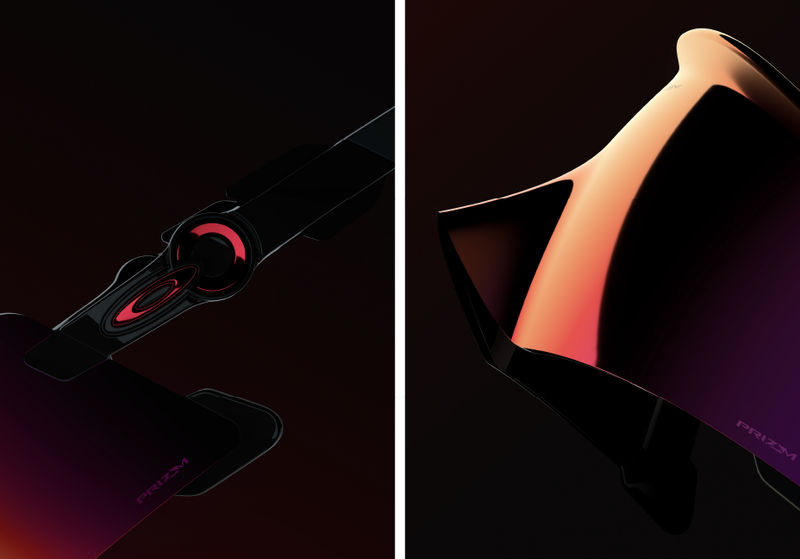 To give consumers a first-hand look at the product and show-stopping virtual reveal, Juju Smith-Schuster took over Oakley's Instagram channel, to chronicle the unboxing experience from his point of view. Juju was also live on his personal account giving viewers an insight into his reaction to the AR experience and product. "We wake up every morning obsessed with the goal of igniting human possibility," says Caio Amato, Oakley Global Brand Director. "Our pursuit for the new and unimagined has taken on many forms throughout the brand's history, and the latest is Oakley Kato - a redefinition of aesthetics to usher in a new age of optics for the sports industry. Today represents more than just the release of a new product, it is a moment to remind ourselves that anything is possible, that superheroes are not just found in comic books, but in real life, and we can all aspire to be better than we ever imagined."
Oakley has built a legacy on disruptive design, from the Eyeshade in 1984, to the avant-garde Over The Top debuted in Sydney in 2000, to Jawbreaker in 2015. Oakley Kato is the next step on this journey, engineered to push the boundaries of form, fit and function to achieve a revolution in eyewear design.
THE STIHL IMFOLOZI MTB CHALLENGE IS BACK!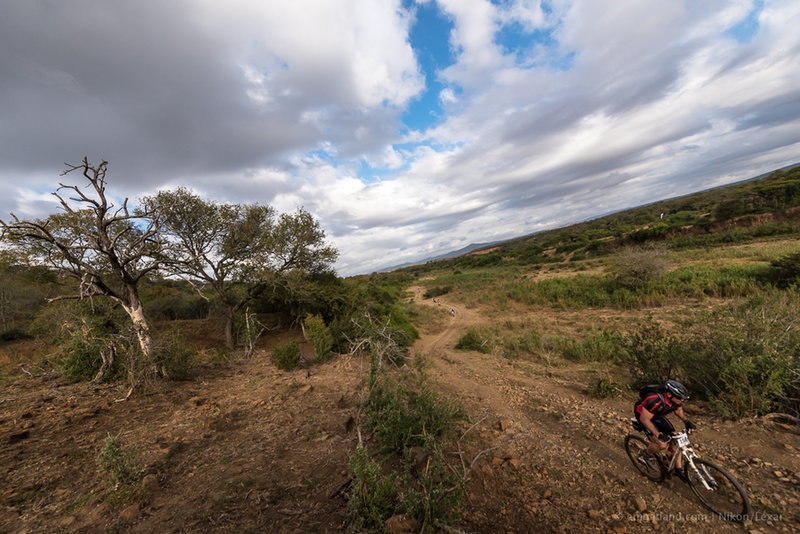 All roads lead to the STIHL Imfolozi MTB Challenge in June
It has been an uncertain few years for the much-loved iMfolozi MTB event and the WILDLANDS, a programme of the WILDTRUST team has once again partnered with the team from Impi Concept Events to bring a fresh and revamped 2021 edition of the new STIHL iMfolozi MTB Challenge set to take place on 26th June 2021.
Entries to the 16th running of the iMfolozi MTB Challenge opened on the 20th of April 2021 and the support of past and new riders has been outstanding with more than 70% of the tickets being sold in a week. As the events space slowly recovers from the devastating effects of the Covid-19 pandemic, it is evident that people are eager to get out in nature once again to experience "Africa's WILDEST MTB ride".
"We are hugely appreciative to the teams at STIHL, Sanlam, and the WILDTRUST, for their valuable financial backing as this will not only enable us to stage this event but assist us to raise funds for the conservation efforts of Africa's oldest game reserve, the Hluhluwe iMfolozi Park," Stu Berry, Director at Impi Concept Events commented.
True to the event's goals and objectives, the funds raised through this event will be used for the conservation of the endangered rhino and wild dog; the support of the Wildlife Crimes Unit which operates in and around Zululand as well as community upliftment projects which are facilitated by WILDLANDS and conservation partner, Ezemvelo KZN Wildlife.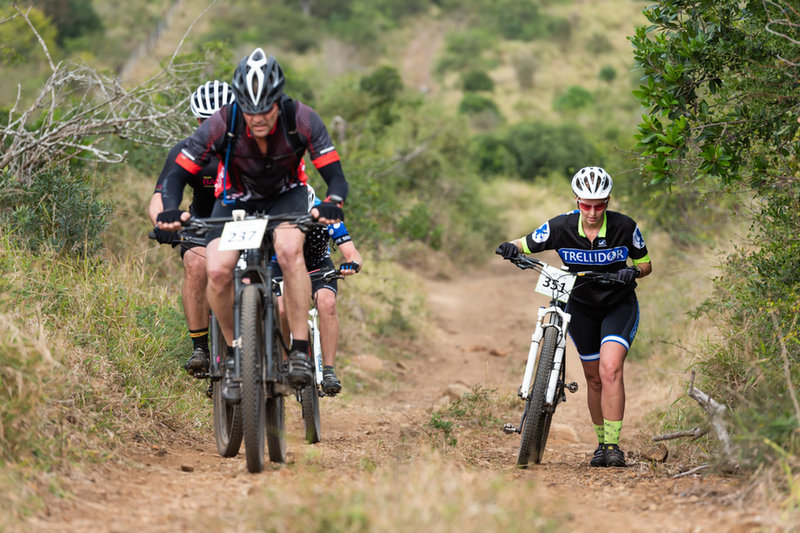 The iMfolozi MBT Challenge is not a race but a challenge and an opportunity to explore Africa's oldest game reserve on your bike (photo by – Ant Grote)
"The event format will remain relatively the same as the 2018 route which saw the 55km route being cut down to 42km due to the heavy rains the park experienced that year. This new hugely popular 42km route will take riders through the Masinda and Nqumeni regions of the park, starting and finishing at the Centenary Centre area. What is important to remember is that the iMfolozi MTB is not a race, but rather an opportunity for riders to tour Africa's oldest game reserve on a bike, which is a unique opportunity reserved for only 300 people, once a year," Berry added.
Entries to the STIHL iMfolozi MTB Challenge are selling out. To enter simply log onto http://imfolozimtb.co.za/
For all queries contact Buyisiwe@wildtrust.co.za