the trails
lighting up

We put a range of the Ryder brand lights to the test. Ryder has been around since 1996 and is one of the better "value" brands around. Despite being extremely well priced products, the "value tag" can have a negative suggestion but is completely out-of-place with Ryder. The products are actually as good if not better than a lot more expensive comparisons and we are quick to suggest their products when asked for advice. Ryder products also don't pretend to be something they aren't – functional, a well presented and clear guarantee – so they put their money where their mouth is and offer a product that really seem to last. With this in mind let's look at the lights we tested.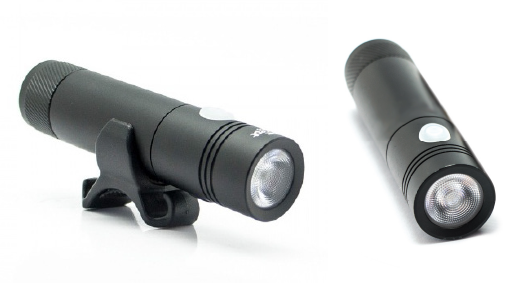 CONCEPT 900L
900 lumens driven by Cree LED's, this is a good looking barrel light, it weighs nothing and could easily be worn on a helmet – although a little long. It is a bar mounted light that comes with a rubber strap mount. Weighing so little the light is well secured for most commuting or jeep tracks and district roads, it struggles a little on the rough stuff with shake and it can tip if really gnarly. The dispersion is good but you definitely want to use the High option on the trails – it is a softer white light and needs the high setting for efficacy on the trails. The Concept 900 is a great light if you aren't doing a lot of night riding and using it for commuting to the trailhead or for district road training. The flashing mode is powerful and you certainly will be seen. The light is rechargeable via USB and has a clear battery power light on the barrel.
SHOCK RATING: 3/5
RRP R850
www.rydercycling.co.za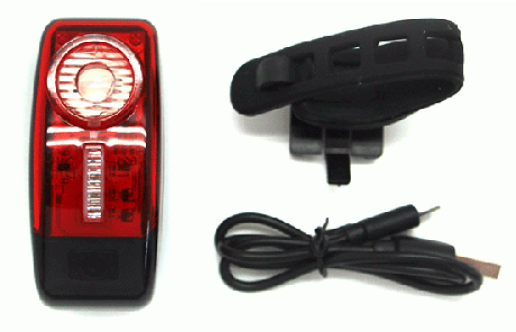 MARATHON REAR LIGHT
Ok so this light is built so that you can be seen – for miles! Undoubtedly leaving the driver of the car behind you a little squint eyed but hey, rather a grumpy driver that sees you? So I have to admit to being a little confused about this light – it has a super bright white light section to it, I am not sure why the rear white light is needed? It is advised for the light to be placed in a horizontal position, meaning the light flashes from side to side. There is absolutely no way you won't be visible with this light. It is extremely bright, splash proof and is recharged by USB; it comes with a plastic clip mount – so onto your tubby or hydration pack and a silicon rubber mount for your saddle post. The flashing alternate red and white light gives you a claimed 18 hours of light – hence Marathon? On flashing mode the light claims nine hours. Again the light never died on any of our rides and we managed three rides without charging - at least eight hours on one charge on flashing mode. The light has a warning regarding people with photosensitive epilepsy and in full "disco" mode it is apparent why. The Marathon is a really powerful rear light and you will certainly be seen even in midday sun.
SHOCK RATING: 3.5
RRP 250
https://omnico.co.za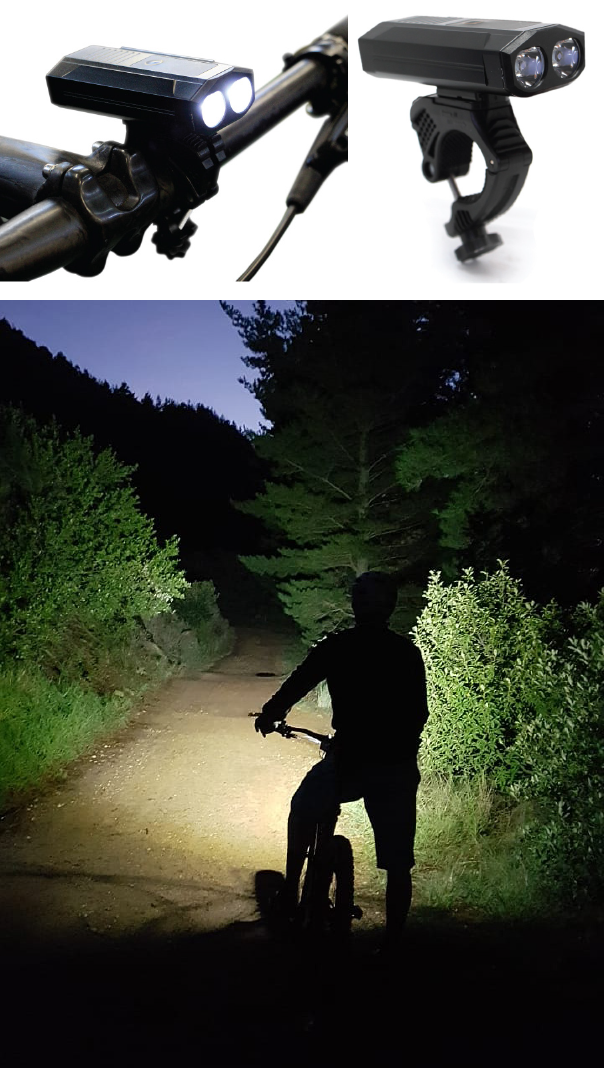 RYDER AURA 1600
This is one sexy light. First you have to love the travel case it comes in, then the dual USB car charger – nice touch – but I was stoked to see a solid handlebar mount. Why so excited by the mount? Well simple really, you can tighten it onto the bar and not have to worry about your light moving while on the trails – no matter the terrain. The mount has little rubber flanges on the inside of the bracket than not only add to the stability but also ensure your bar isn't damaged. Then the light itself – it really is a nice looking light. Dual LED in a sleek squared-off black casing and considering it has a built-in power bank, it is really very light. The usual High, Medium and Low modes but besides the flashing mode (great for commuting) it also has an SOS mode – one I hope to never have to use. A quick recharge time – claimed at two hours – but again, I tend to get back, put the lights on the chargers and take them off if I see the lights are green (or however full is indicated). The AURA has a really cool display screen on the top of the light – not only showing you which mode you're in but also indicating your battery charge – no guessing here – you see the power indicator with a numeric value of the charge. The light is very effective on the trail – at 1600 lumens you would expect it to be. I still found myself riding the singles on full power – I never ran out of light – easily managed as climbing in Low on the jeep track was easily done. Dispersion is fairly tight and doesn't change much between power modes, the light is white and certainly bright enough for hitting the trails at night. I managed a few rides between 2-3 hours with a constant light – just having to manage the mode and I never got caught in the dark. I really love this light – I always ride with a barrel light on my lid – for those little dark sections when you turn your handlebar on the tracks, and it was perfect.
SHOCK RATING: 4.5
RRP R1500
https://omnico.co.za