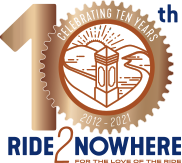 10 Reasons to enter the 10th edition of Ride2Nowhere
For the love of the ride!
Experience proper mountain biking
Find your way on the road to nowhere - just you, your bike and mother nature
It's flower time in the Klein Karoo
Be the difference - your entry supports local community projects
Make the most of McGregor magic, experience country living at its best
R2N weekend festival - run, ride or both with your family and friends
Enjoy the unique trails open on the event weekend only
Limited entries guaranteeing heaps of open trails with riding space
Celebrate with us! It is the Ride2Nowhere's 10th edition!
Sparked as a concept from cycling through the majestic little town of McGregor 10 years ago, the Ride2Nowhere was born from the experience of local hospitality, tranquillity, spectacular scenery, and proper mountain biking trails. Now it's 10 years on and the event and town still offers a festive and relaxed atmosphere, welcoming family and friends to be a part of the event weekend.
The event format has been refreshed, revamped, and renewed for the 10th edition, changing to a two-day event offering riders the opportunity to be able to break away for the weekend and still get loads of proper riding done.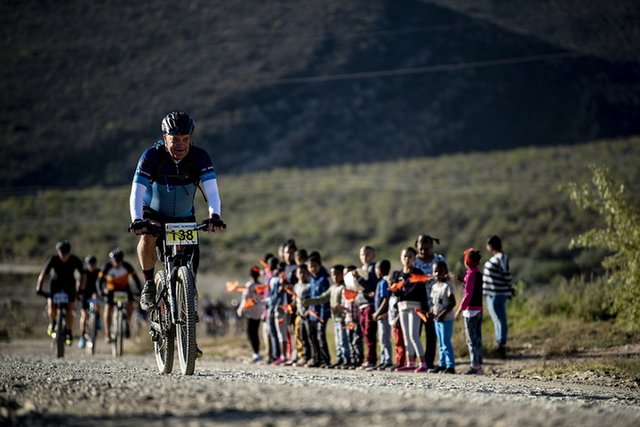 The clover leaf route offers riders the options of experiencing our long route known as the McClassic (around 70km per day) and the short route known as the McLite (around 50km per day) and e-bikes are allowed. The routes are a combination of mostly single- and jeep tracks with spectacular views after the climbs and some purposely built fun single tracks to put a smile on your face. The long route is a good challenge for racing snakes, but still doable for weekend warriors. If you are a keen mountain biker at heart, but not as fit as you would like to be, the short route is for you. Still proper, still a good challenge, but just not that far with some shortcuts off the long route and a bit more gravel road.
A new addition to the event is the "Die Galg Road2Nowhere Gravel Challenge" as an optional ride on the Friday taking riders up to the top of "Die Galg Mountain" and the end of the "road to nowhere". Riders start on their own time between 12 and 2pm and are tracked on Strava to determine the results.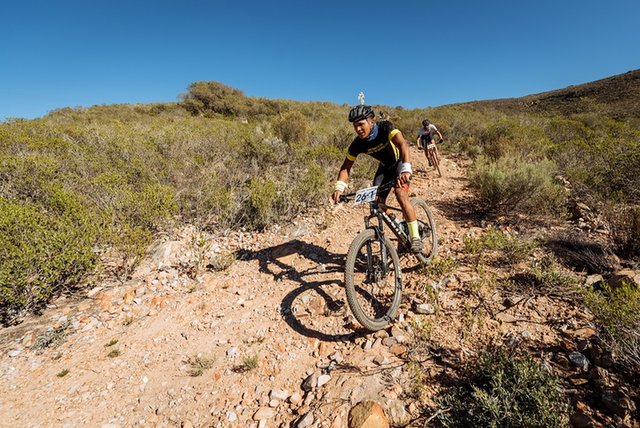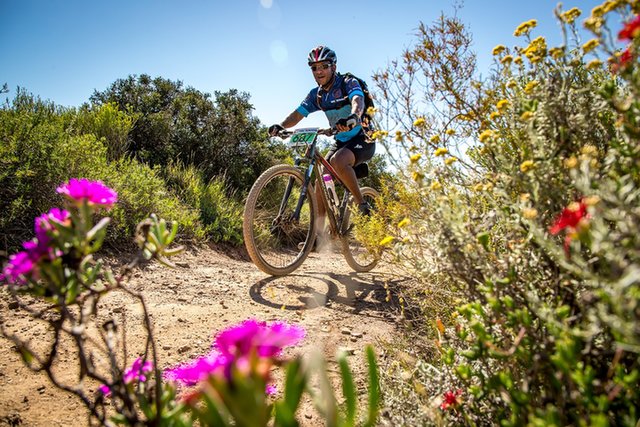 As a celebration weekend, the fifth edition of Run2Nowhere will take place over the same weekend as the Ride2Nowhere. This offers the unique opportunity where participants can experience the routes on foot and on bike with the Run-Ride entry option for this year and perfect to bring the whole family with loads of spectator activities in and around the town.
Event details:
Date: 11-12 September 2021
Venue: McGregor Church Grounds, Western Cape
Entry Fees:
• 2-day Ride2Nowhere: R2 750
• "Die Galg" Road2Nowhere Gravel Challenge (Fri 10 Sept): R150
• Run-Ride option: R2 050