The former owners of a particular Darling beverage have pegged their colours to the mast in the quaint village and are well on their way to establishing a new trailhead complex that is sure to be popular with locals and visitors alike. They used the occasion to launch the new Ride and Run Darling event. We went out to have a look at the progress being made at Living Colour.

Philippa and Kevin Wood are well known for not only producing a brilliant amber liquid but have also been fierce in their support of the little town of Darling, its people and of course its MTB trails. So much so that they have embarked on a project to produce a trailhead complex that is aimed to attract not only the local and visiting cyclists and runners but also families to their new outdoor destination. Ground has been broken and things are moving along quickly as we witnessed at the press launch. The pump track is completed; coffee shop and beer sales (priorities of course) are available as well as grabbing a meal. Showers are being plumbed and parking is safe. The complex is all allowing you access to the wonderful trails in and around Darling. The Wolwefontein singles are the jewel in the trail network crown and Gabri Steyn, owner of the farm, is the trail builder – he hasn't dumbed them down and they rely on natural terrain and flow to give you a great mix of rudimentary trails and crafted switchbacks. A nice workout as well as a test of concentration, the trails don't disappoint and are definitely worth trip out.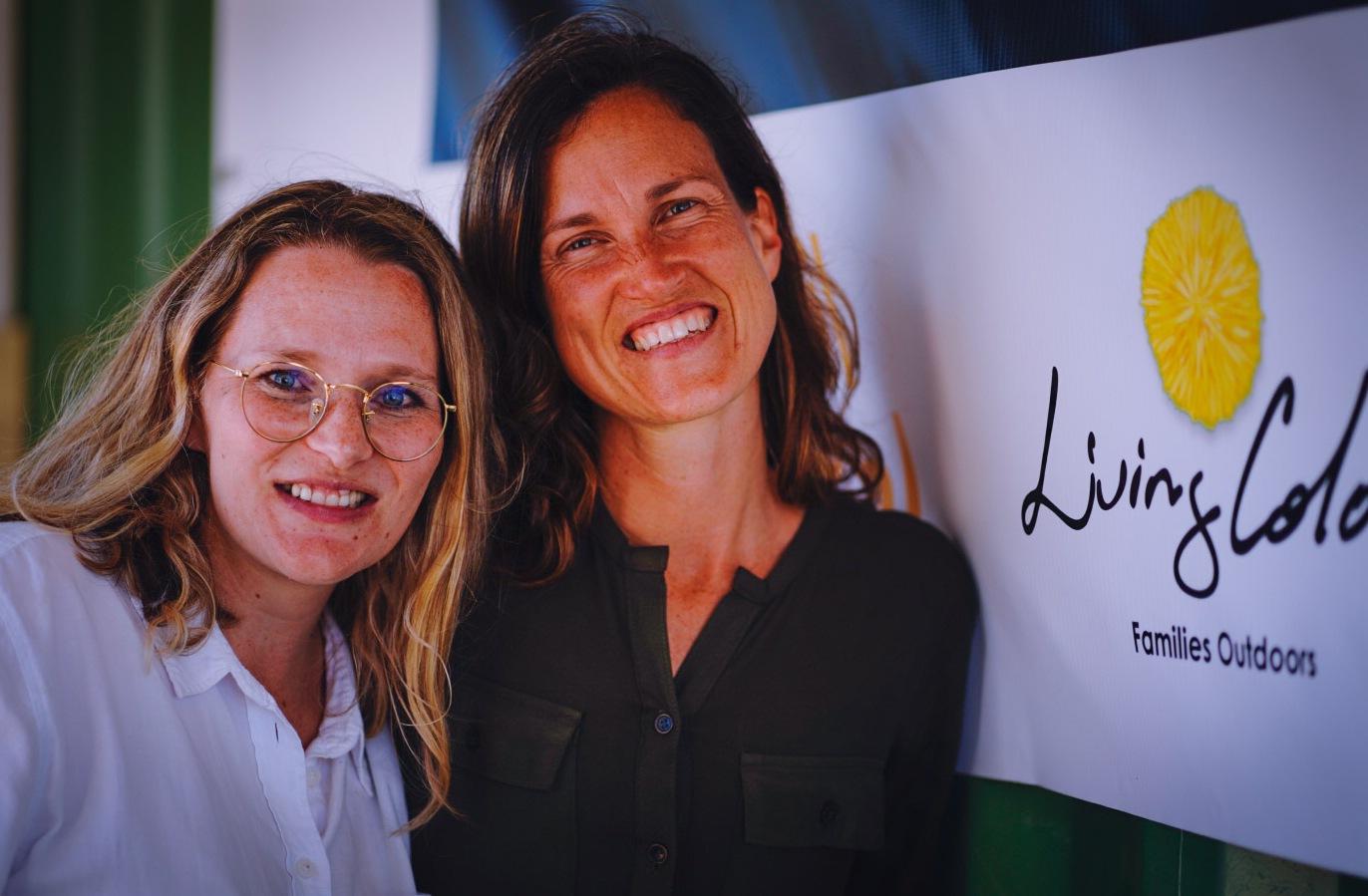 Marlise Serfontein with Philippa Wood.
If you are more inclined to head out for an event that will have marshalls, medics, water tables and another excuse to get out there, then the girls of Aktiv Events, based in Darling, have put together a new event on the calendar: Ride and Run Darling which is aimed at the whole family – run or ride, long or short distances. The event takes place on the 09th April 2022 with entries opening in January. The event is not only a reason to get into the country but it is also in support of the local community, so a good cause too. Of course you also get to experience the great trails of Darling! See you there!