Tokai is probably the most well-known trail network in the Western Cape. With ease of access to the Cape Town metropole and the southern suburbs; trails like Vasbyt, DH1, the Snakes and of course the test that is the "Mast", it has become legendary. Then came the fire…
"The 2015 Cape wildfires were a series of wildfires that burned across the Western Cape from February to April 2015. Major fires burned across the Cape Peninsula starting on 1 March in Muizenberg and burning until 9 March, when firefighters extinguished it. The fire resulted in 1 death, 56 injuries, over 6,900 hectares (17,000 acres) of burnt land, and 13 damaged properties, of which 3 were destroyed. The cause of the fire was later determined to be arson." Source Wikipedia
The fires started on Sunday, 1 March 2015, and continued for several days, finally being contained by Wednesday, 11 March 2015.
The Tokai Arboretum and MTO Forestry pine plantation explode – March 2015 Photo Shawn Benjamin/The Cape Aflame Project. Taken From: www.tokaipark.com
Tokai Forest suffered significant damage during the fires. The flames spread rapidly through the forest, engulfing large areas of vegetation, and decimating not only the commercial forests but also the Arboretum, established in 1885, and which contained a number of tree species, local and from around the world as a living museum, education and research facility as well as a wonderful area to wander around in appreciation of the ancient giants and incredible species of trees found there.
Following the fires, huge efforts were made to assess the environmental impact and begin the process of rehabilitating the affected areas. Nature Conservation used the deforestation as the perfect time to rehabilitate the area with indigenous fynbos and initiatives to prevent erosion and aid in the recovery of the local ecosystem. This is an on-going project that is severely hampered by the invasive Aussie species: Black Wattle, Port Jackson, Hakea and Rooikrans – which not only spread like wildfire but consume vast amounts of water and eliminate any chance of indigenous plant proliferation. They are also quite flammable. The irony being that the Wattle forest that Tokai is fast becoming, offers welcome shade in the heat of summer.
The fires of course not only resulted in the loss of thousands of trees and significant damage to the indigenous ecosystem but it pretty much laid waste to the magnificent mountain bike trail network. The park falls under SANParks and it remained closed for nearly 2 years. In this time thanks to the hard work of the TokaiMTB a non-profit organisation, and founding member of the Table Mountain MTB Forum, who not only rebuilt and now maintain the trails within the Tokai Park but also act in mountain bikers best interest on the Tokai precinct. There work is completely funded by membership and private sponsorship – so get your membership up to date and support them! https://tokaimtb.com/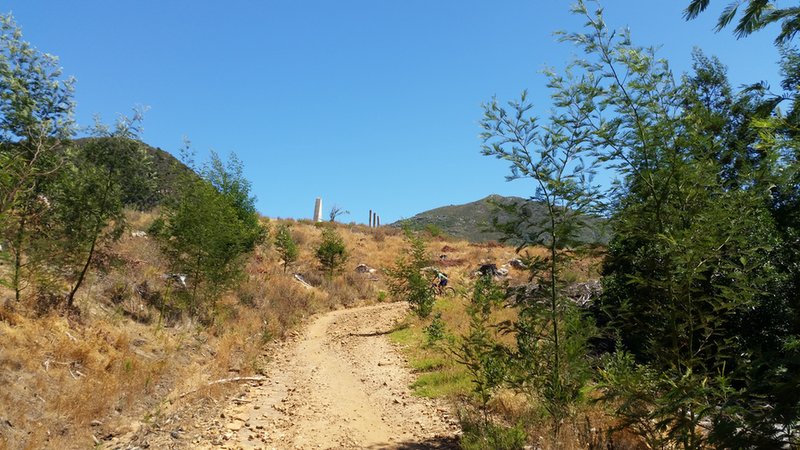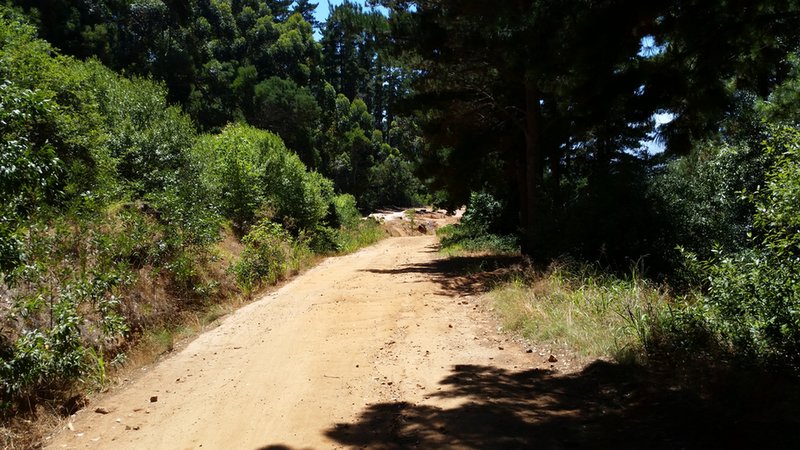 I lost my house keys one day on a ride and was allowed to take my car up to search for them as I had a good idea of where I lost them. I happened to take a few pics as I drove around (my keys were found by a tourist couple who saw me searching and had picked them up – what luck!) taking advantage of being allowed to take my vehicle onto the mountain. These are some of the images I took (not meant to be artistic at all and with my pre 2015 phone). I hope they stir up some really good memories and show how beautiful the park was with all the trees.
Please send us your pre-fire pics to ed@fullsus.co.za and if there are enough we will publish them in the next issue.