AUSTRIA, GERMANY & SCOTLAND
Hey guys! I hope everyone is riding safely and has been having loads of fun! A lot has happened in my life since I have last written to you guys. I have won another SA champs title which I am super stoked about, my twin daughters have been born and boy did that put a bit of a change in my life haha! But what a wonderful feeling to become a dad and I can't wait to take them riding with me in the future!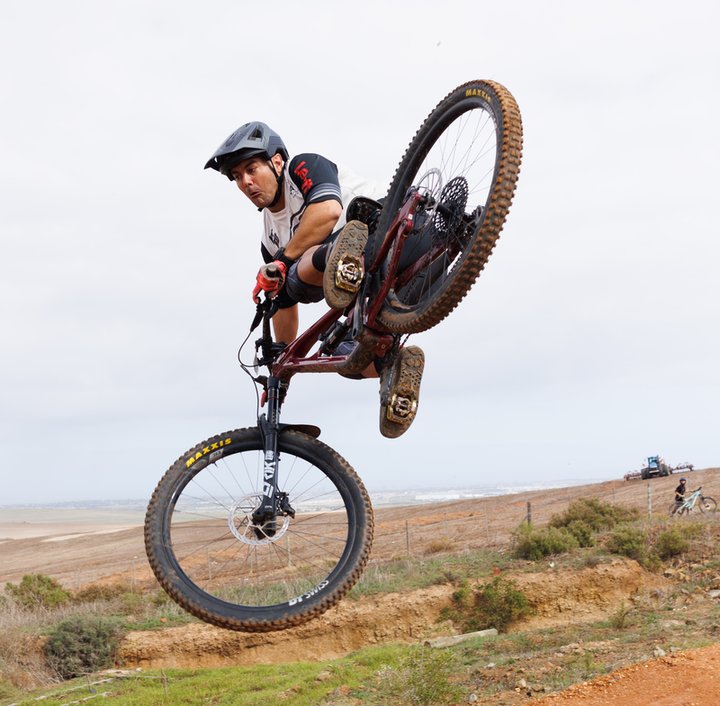 Since SA champs which was at the end of February I have been home a bit more just to support my wife during the last stages of her pregnancy as well as be home when our girls have arrived. It's been an interesting 3 months but I feel like we have found our feet.
As I am writing this I am on the way to Europe to do a couple of races again which includes Crankworx in Innsbruck and an IXS German downhill cup. We will also be coaching at a bike camp with some kids in Winterberg in Germany. I will be here for about 3 weeks, return home for a couple of weeks and then leave again to take part in the world champs which will be in Fort William in Scotland at the beginning of August.
Making the SA team again is like a dream come true and every year I get selected I am just even more happy about it as I am super proud to be representing my country on the world stage!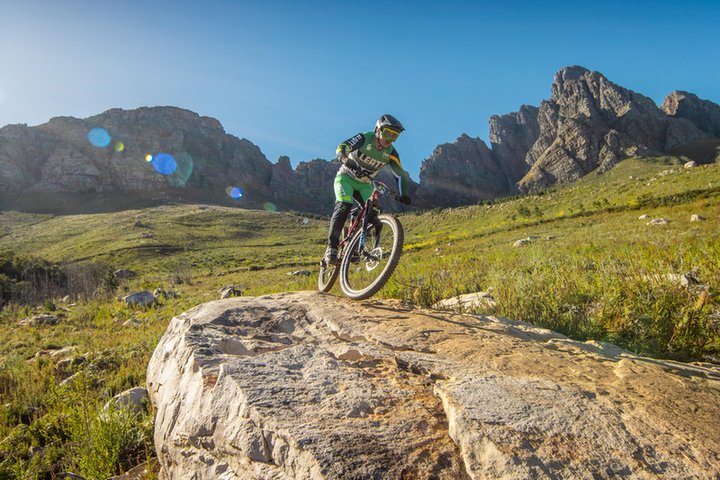 So my immediate focus for the next 2 or 3 months will be my racing as I meet up with my team again in Germany, and then when I return at the end of August I will start preparing for my next youth camp in Cape Town.
Coming back to having kids, I have to say it wasn't really as bad as everyone made it out to be. What was hard however was to keep my form, keep training and staying strong and fit while having all the broken sleep. This has been the toughest for me. Dealing with all these new things in my life and still trying to stay competitive.
But they won't get rid of me that easily haha! The biggest thing that I just want to carry over in this message is just to never give up. Even when the times are tough and it feels like you are going or getting nowhere, then it's even more important to keep pushing through and believe in yourself!
That's it from me this time around. Short and sweet. When you guys hear from me again it will probably be after the world champs so I can tell you guys all about how it went over there in Scotland. So for now, I wish you guys happy riding and please stay warm this winter.
Best Greetings!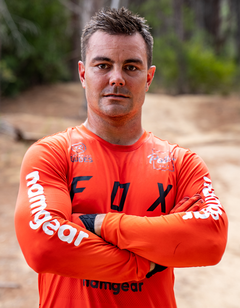 Johann (Pottie) Potgieter is a multiple national downhill champion. He loves to rip, stay ceffeinated and share his skills and knowledge with new gravity riders.
Follow him on instagram:
@johannpotgieter_downhill

Images by: @christaylormedia & @artifex_cp