HOUW HOEK
Nicci Booysen shares her experience at the 2023 event.
The Houw Hoek MTB Tour has been around for at least a decade and is one of the MTB adventures events from Johan Kriegler and team. It gives you the chance to ride some amazing trails in and around the Elgin valley and a bit beyond. Furthermore, it gives you a taste of what Wines2Whales and stage racing is about without any of the real hard grinds of stage racing. It is a non-timed event and although there will always be racing snakes, who can't slow themselves down, for the majority it is about savouring the beautiful trails. This event is mostly about the joy of riding your mountain bike and having a 'lekker kuier' afterwards with like-minded people.
The two days of riding consists of 45 – 50km each day with no more than 1,000m of ascent and is made up gravel roads and single track. The single track is a good mix of easy, fun and intermediate level riding with an odd switchback that may have you putting a foot down. Most of the trails are only open during events like these and I would like to take the opportunity to thank all the landowners for opening up their stunning farms for us to have fun on two wheels. The Houw Hoek Hotel is where everything happens every day and it is definitely worth booking yourself in here for the weekend. The hotel has a fascinating history, very friendly staff, comfortable rooms and really good food. There are also plenty other accommodation options in the Elgin valley that gives you the opportunity to experience this beautiful valley with all it has to offer.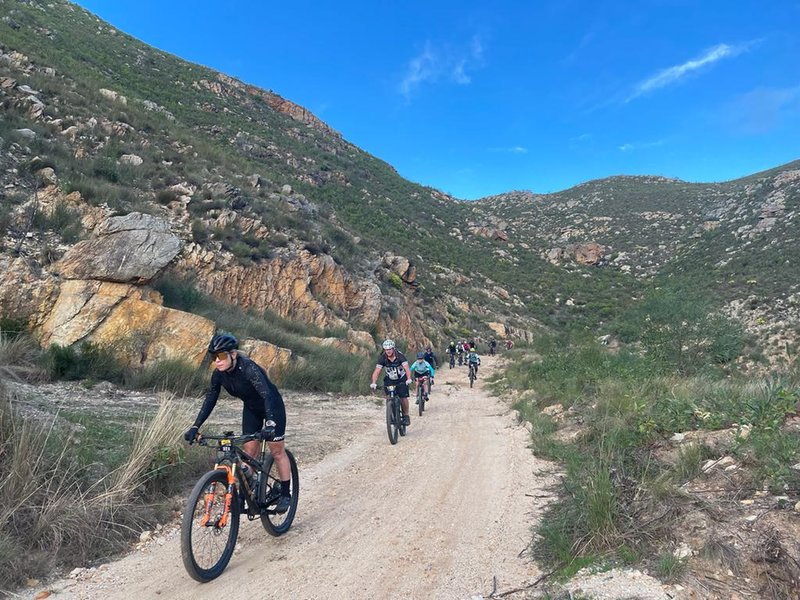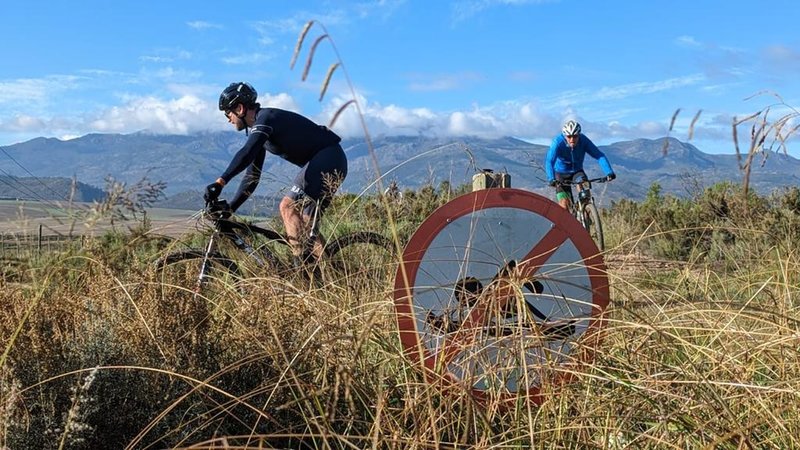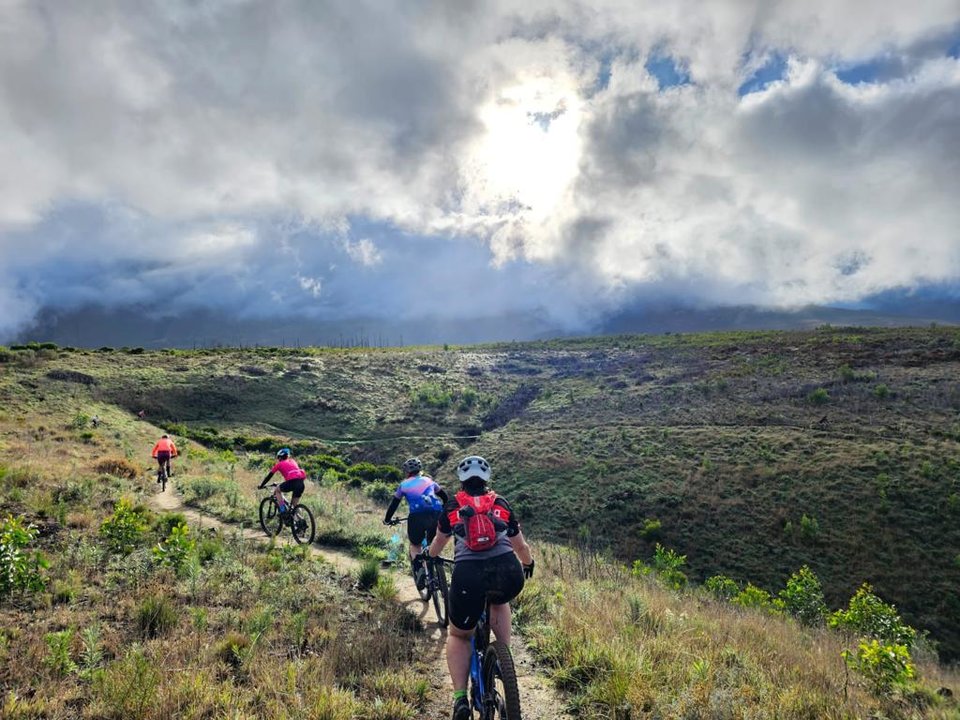 The first day we woke up to a beautiful autumn day with sunny skies and a balmy temperature. We rode from Houw Hoek to Wildekrans and back via the old Kat pass, Beaumont river trails and Van der Stel pass. Wildekrans offered plenty of single track riding and gave riders a two second taste of what riding in real slippery mud is like (I won't compare it to a big event that happened this year in fear that I will be taken out). I have stayed at Wildekrans a few years ago and can highly recommend a weekend there. They have stunning cottages and a fantastic restaurant, and of course some delicious wine. One of the couples that has done all of the Houw Hoek MTB Tours, since inception, went for lunch at Beaumont over the weekend and came back with very high praise. I will have to go and visit them myself to verify the report (wink-wink). The Beaumont River trails were a pleasure to ride and I'd like to show my appreciation by visiting their restaurant and to sample their wine.
At the end of the ride each rider received a yummy burger and fries and we all chilled under that autumn colours of the big oak trees on the hotel's restaurant stoep. After a massage, a nap and watching some snippets of the coronation of King Charles we gathered in the old pub at the hotel for drinks and to watch the rugby. This was followed with dinner in the restaurant next to the fireplace. Delicious food, good wines and even better stories were shared until late.
On the second day we woke up to a wet day after some overnight rain. But this didn't dampen the mood and even the fair-weather cyclists turned up for the mass start and some fun in the mud. The riding took us to Paul Cluver and the magnificent trails around this spectacular farm. Although some of the trail names may sound scary, like Bergadder and Pofadder, it really is so much fun to ride. Even the cement block switch backs at Witklippies, which was the talk of some riders at the start, had them becoming men instead of mice. One can feel the love and dedication that went into the trail building here. Plenty ups and downs, switchbacks, glorious views and amazing fauna and flora. After a devastating fire three years ago, the area around Witklippies is now covered in Protea coronatas, a bright apple green protea that is very territorial. I love the flora in this area and is always amazed at the variety of plants and flowers. If you do slow down a bit you may also spot leopard tracks on the trails.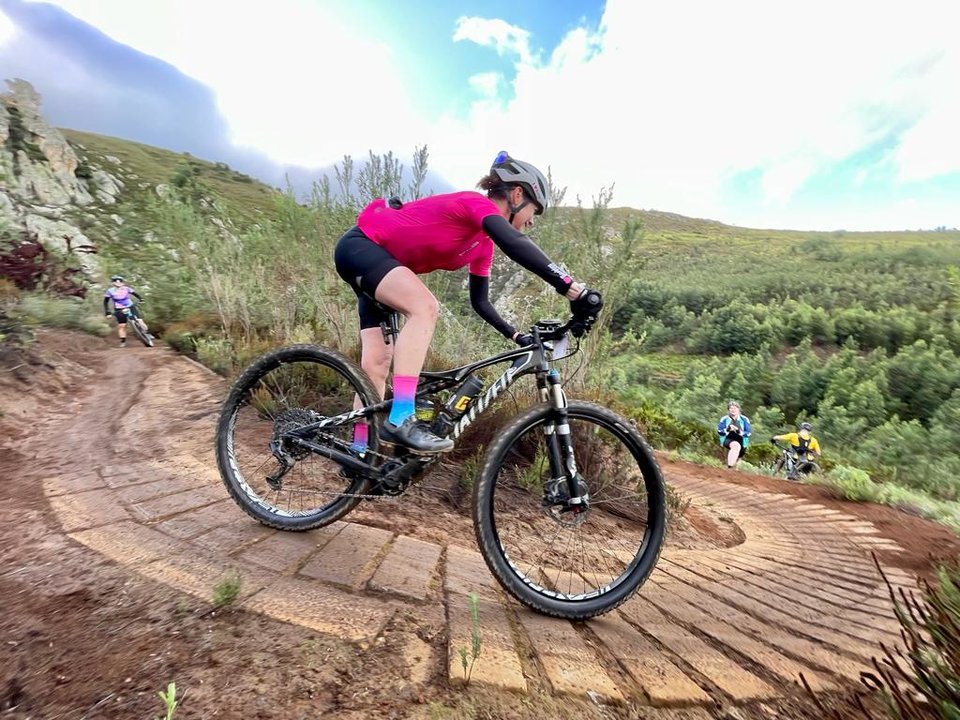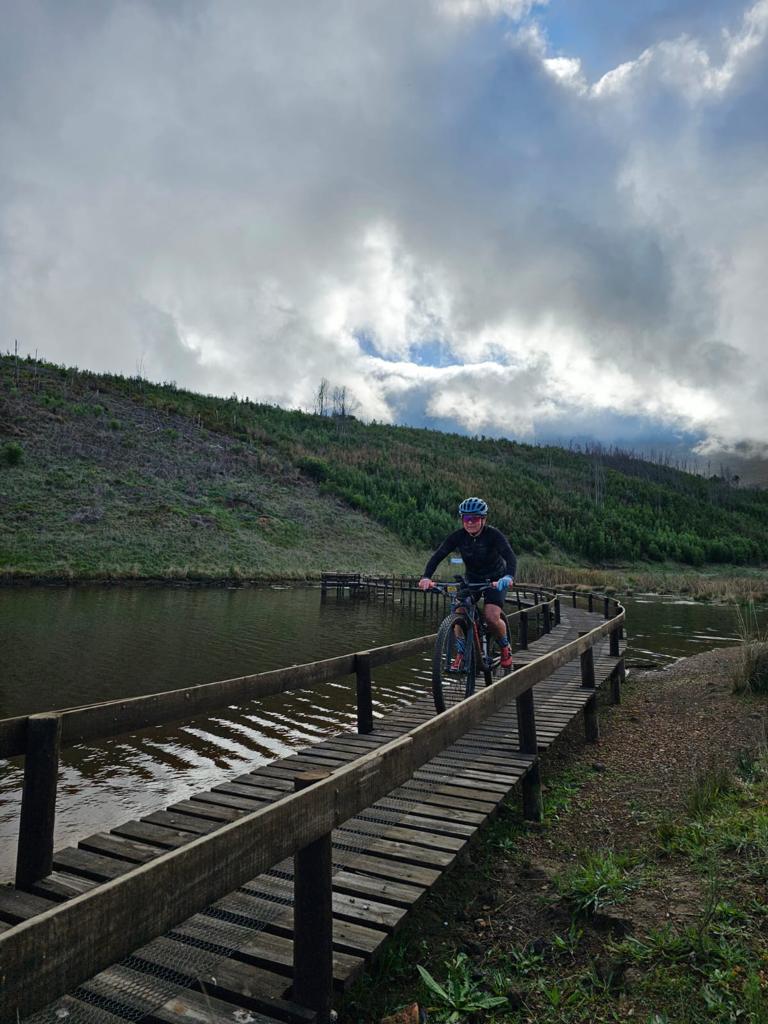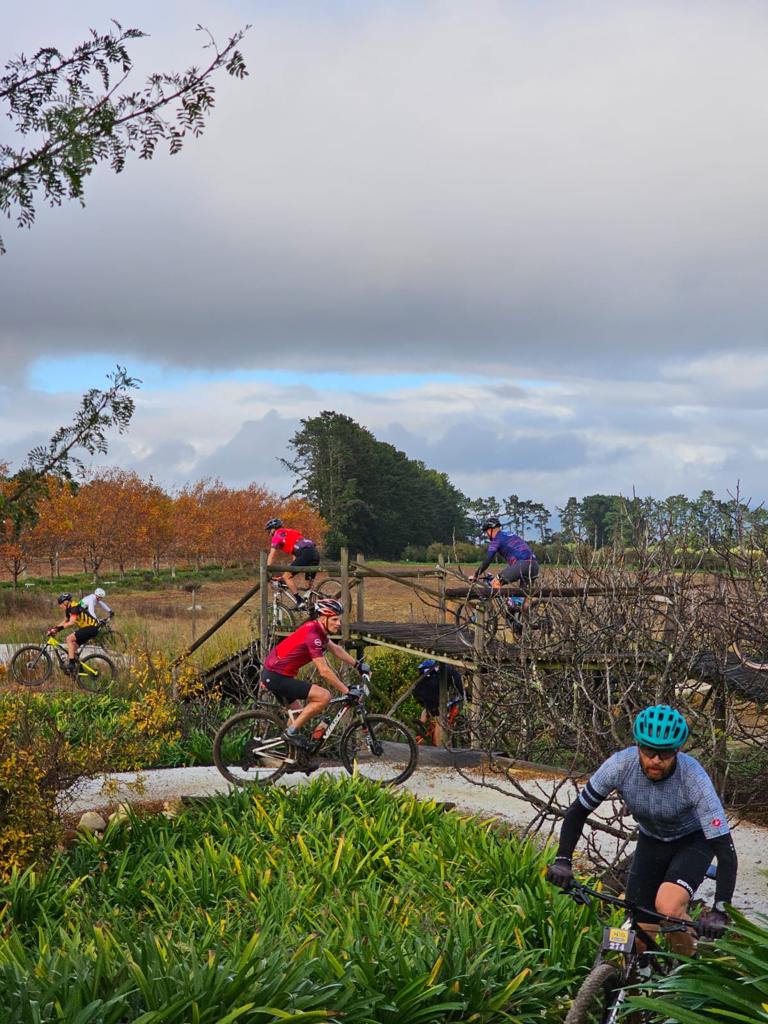 Personally, I can't remember how many of these Houw Hoek tours I've done, but I do have quite a few drink coasters, the "medal" at the end of the tour. The 2016 coaster is permanently on my office desk. If you want to chill with friends for a weekend of riding before winter really sets in, or if you want to see what riding a multi-day event is like, or maybe you want to see what these spectacular trails offer, or maybe you just want to collect drink coasters, ensure you bookmark this event for next year.
Images by: Johan Kriegler, Liesl Rust and Nicci Booysen
ENTRY DETAILS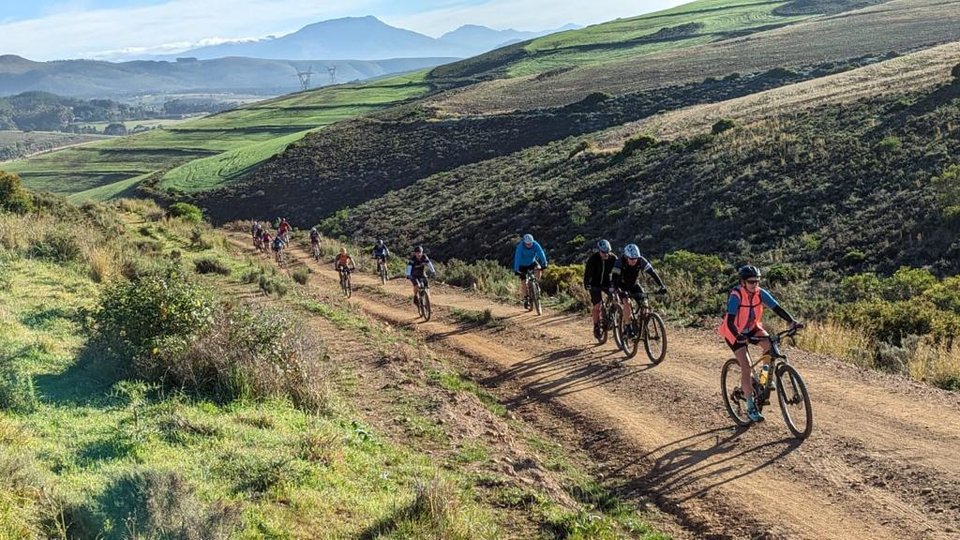 Entries to the 2023 FNB Wines2Whales Switchback start at R12 975 per team for a Ride Only package and top out at R25 450 per team for the Single Luxury Tent package in Tier 1 pricing. The Standard Entry package is R17 300 per team and includes:
Single tent per rider (including mattress)
A 3-day stage mountain biking experience with fully stocked waterpoints on route
Ciovita Rider Jersey
W2W event gift
W2W finisher medal
Access to all race village services
7 Meals over the course of the event

Stage 1: Breakfast, Lunch and Dinner
Stage 2: Breakfast, Lunch and Dinner
Stage 3: Breakfast and post stage recovery snack

Enough war stories to tide you over until next year's FNB Wines2Whales.

To secure your 2023 dose of #SeriousGEES, get your FNB Wines2Whales Switchback entry here: https://www.epic-series.com/wines2whales-riders-entries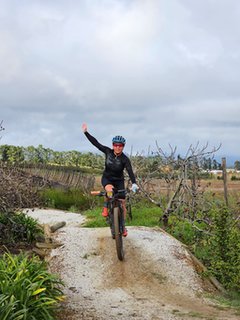 Mountain bike mad and habitual stage race rider, outdoor lover and photographer. Nicci, has completed numerous Wine2Whales, the Absa Cape Epic and often rides for and is a proud supporter of the I Love Boobies campaign.