 The MTB event calendar is definitely back to where it was and, in some ways, even better than it was. There has been a shaking of the tree and the cream have survived with new sponsors stepping up to secure the old fave's and some new and interesting organized rides and races popping up around the country. That said event organisers of the more well known multi-stage events, that have stood the time so to speak, are definitely aware that the same old every year isn't good enough and 100m of new single track isn't going to cut it – we have seen innovations like the W2W Switchback, Sani2C Nonstop and Berg'nBush giving different day options instead of only 3 day rides. Jhb2Sea has morphed into Go2Berg which has its inaugural event in June – with Gary Green and Wappo Wapnick at the helm. The guys at Dryland continue to push the limits and always put on first class events. Zandile Meneses not only continues to drive the oldest MTB event in the country, the brilliant Karoo2Coast but has teamed up with Leon "Dr Evil" Evans to put on the Dr Evil Classic, which leads straight into the K2C for those brave souls who want to do a garden route – karoo double. There are far too many to mention here but look at our calendar to see what you can enter – there is something for everyone. There is nothing like an event to get your butt off the couch and start a regular riding schedule (or training as some guys call it).
A big thank you to our contributors but especially to Anne Harrison whose Epic story is a must read, she not only completed her 8th Epic but a couple of weeks after she finished she set off from Joberg to Blouberg. Crazy stuff! I am hoping to twist her arm to share that adventure with us next issue.

Keep warm this winter, we have found some really awesome gear that will keep you toasty on the coldest of days. Don't forget to make sure you have a good rear and front light if you have to ride to your local trailhead, or are doing any road training. Being visible is your biggest ally! Stay warm, healthy and safe.
See you on the trails!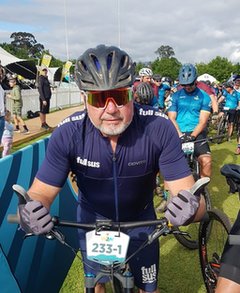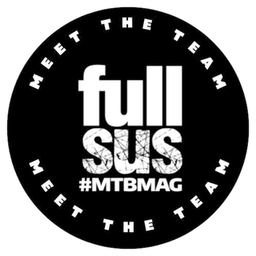 PUBLISHING EDITOR
Shayne Dowling
shayne@integratedmedia.co.za
DESIGN
Dee Griffin
dee@integratedmedia.co.za
SALES
Shayne Dowling
shayne@integratedmedia.co.za
REGULARS
Johann Potgieter
CONTRIBUTOS
Ann Harrison, Nicci Booysen
PHOTOGRAPHY
Johan Kriegler, Liesl Rust and Nicci Booysen, Absa Cape Epic and Oakpics, @christaylormedia & @artifex_cp
Publishing By

HEAD OFFICE | CAPE TOWN
Tel: 021 685 0285
Address: 9 Draper Square, 14 Draper Street, Claremont, Cape Town 7708
DISCLAIMER
The views expressed by the contributors and columnists do not necessarily represent the views of Full Sus or Integrated Media
ALLIANCE PARTNERS