EXCITING
TIMES AHEAD
Hey guys! It has been a while since I wrote to you all but I am back with my first column of 2023 and I am excited to share with you guys what I will be up to during this upcoming year and racing season.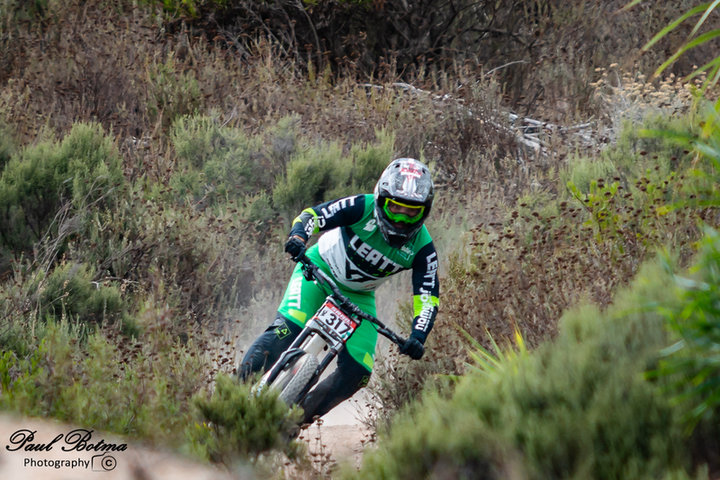 As I am writing this column we have already had our first national race of the year in Paarl. The track was super dry and dusty and it got ridden out a lot as we had a super turn out of 150+ riders! I was lying in 3rd place after the seeding run and I knew I was going to have to bring my A game in the final run as all the best riders in the country were there and the racing at Paarl is always super close. It went super well with me ending in 2nd place behind Theo Erlangsen by 0.6 of a second!
Next up will be our next WC race at Zevenwacht. Zevenwacht is a very fun track to ride with lots of jumps and slippery corners, but it becomes quite difficult at race speed as it is very loose and you have to stick to your lines to carry good speed through the sections. After Zevenwacht I will be going back to Port Elizabeth again for about a week before leaving for Sabie at the end of February where we will have the 2023 SA downhill champs which I am really looking forward to as I will be entering the race as the defending champion!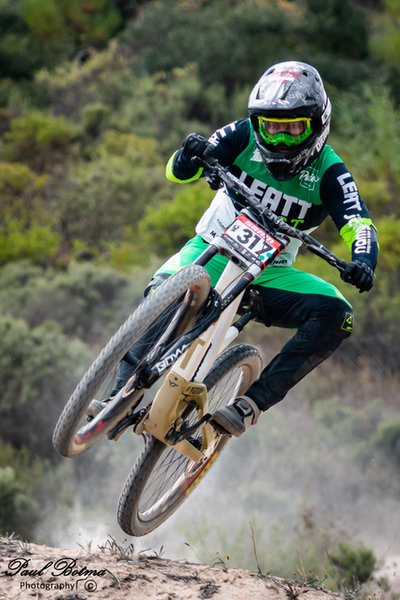 Then I have some super exciting news! We are having twins soon, and they are due round about end of March. So from then on forward for the rest of the year will be a new journey for me as I become a father so everything from then on forward is a bit of a blur at the moment haha!
I will definitely be going over to Europe this year for some racing again. I will still be part of the YT racing Dudes for the 8th year this year and I am super excited to go over and race with all the best guys in the world once again. I am also planning my next youth camp for the end of April which will be at Bloemendal again, and there will be another one in the October School holidays.
So that is the long and short of how my year looks so far. When I write to you guys again I will be living the dad life, so keep a look out for my next column. Apparently I will be writing that one with red eyes, so let's see haha!
See you guys soon!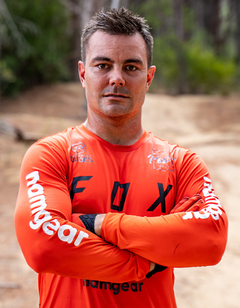 Johann (Pottie) Potgieter is a multiple national downhill champion. He loves to rip, stay ceffeinated and share his skills and knowledge with new gravity riders.
Follow him on instagram:
@johannpotgieter_downhill