EPIC FEVER HAS NO VACCINE!

It's that time of the year again. The entire mountain biking world is starting to get excited for the greatest mountain bike stage race on the planet – the Absa Cape Epic. Now that might sound a bit arrogant or an exaggeration but it is actually not. Not only is the top mountain biker in the history of the sport in the race but there are top names from around the world that come to test themselves against what is considered the toughest MTB race of them all. The world media reports on the event and the world class footage, digital interfaces and live coverage is picked up by networks and fans across the planet. This not only keeps the mountain bike world firmly fixated on the race but certainly is a magnificent advert for our country – the Western Cape in particular. Undoubtedly the Tour de France of mountain biking! Let the drama begin!
Being summer and also the beginning of the year the local event calendar is in full swing. There are some great events put on all around the country and we were lucky enough to have Max Menzies (yip the mad fella who rides in a kilt AND on a single speed!) as the cover story describing the Attakwas for us – one of the toughest one-day events in the country. Seamus Allardice reflects on his annual slack-packing trip he tackles with likeminded mates in January.

Absa Cape Epic debutant Fran Millar approached the organizing crew at the Cape Epic and they managed to get some excellent advice from local champs Nicky Giliomee and Cherise Willeit, who while brilliant athletes are also brilliant cyclists juggling their passion with every day life. The advice is absolutely on point and can be used by men and women, rookies and snakes across all multi-stage races.
Enjoy the Epic and hopefully we get to see a lot of you at the view points along the route!

See you on the trails!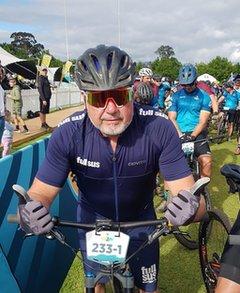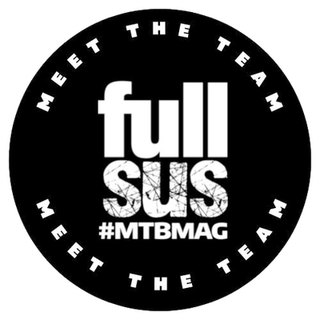 PUBLISHING EDITOR
Shayne Dowling
shayne@integratedmedia.co.za
DESIGN
Dee Griffin
dee@integratedmedia.co.za
SALES
Shayne Dowling
shayne@integratedmedia.co.za
REGULARS
Kate Slegrova, Johann Potgieter, Olivia Bloomer and SSISA
CONTRIBUTOS
Max Menzies, Seamus Allardice
PHOTOGRAPHY
Rika Bothman, Absa Cape Epic and Oakpics

Publishing By

HEAD OFFICE | CAPE TOWN
Tel: 021 685 0285
Address: 9 Draper Square, 14 Draper Street, Claremont, Cape Town 7708
DISCLAIMER
The views expressed by the contributors and columnists do not necessarily represent the views of Full Sus or Integrated Media
ALLIANCE PARTNERS