ROOIBOS2MUISBOS


Citrusdal to Lamberts Bay. 100kms of stunning scenery, a tough single day's ride that is hugely influenced the weather. Craig February braved an icy day and loved every minute of it.
On the 30th of July I had the privilege of riding Rooibos2Muisbos 2022. An MTB ride that starts in Citrusdal and finishes in Lamberts Bay. You have a choice of 3 distances, 30km, 70km, and the real deal, 100km which I opted for. None of the routes are very technical as about 90% is ridden on farm roads but there were some surprises along the way starting at the very beginning. In theory, this should be a downhill ride, right? No. The ride consisted of 800m of elevation in the first 35km!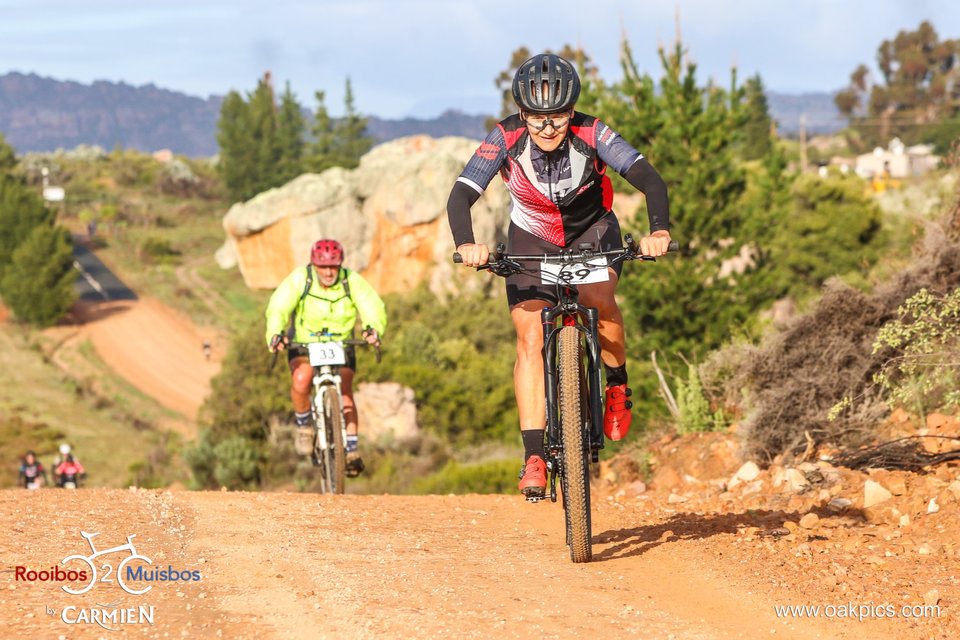 We started out at 8:45am on Saturday morning, which was a chilly 7 degrees, so we needed a good hour or so to warm up properly. The night before it has rained so this had compacted the sand but if you are riding on a hot day, be prepared for some lose sand patches. The ride is in the heart of the citrus harvest season, so you get to experience riding through farms with oranges, naartjies and lemons all ready to be picked. It really was quite a sight to behold.
During the ride the organisers provide four extremely well stocked water points along the way. With toasted sarmies and even warm roasted potato wedges in Grafwater, a small town around the 63km mark. We were very well looked after.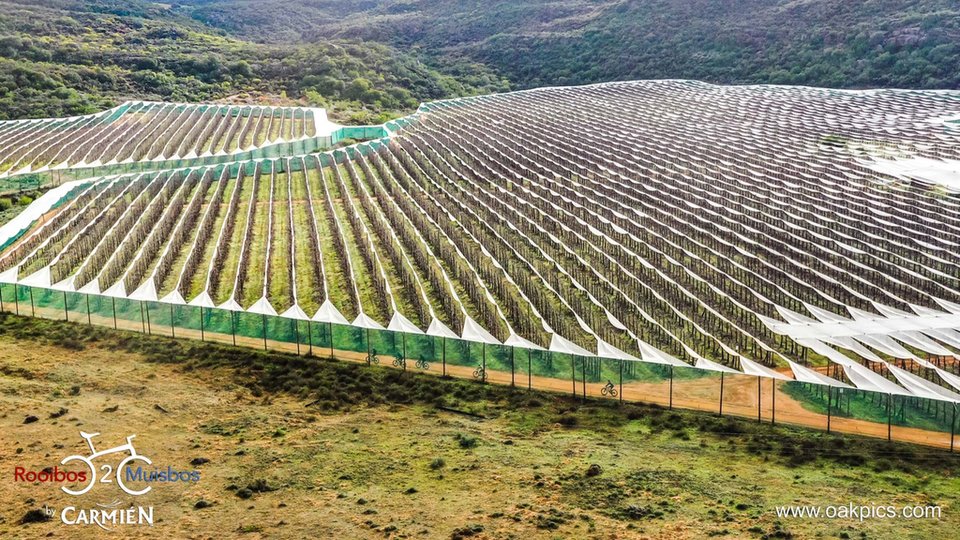 With about 20km to go I had to do some serious taking to myself as there was not much left in the tank and my backside was taking serious strain. But I pushed through and what a joy it was to ride into Lamberts Bay and see the West Coast and inhale the sea breeze.
Out of the approximately 700 riders who decided to tackle the 100 km, only about 70 of them are racing snakes, the rest of us are just there to have a lekker ride through this beautiful part of our West Coast, and it did not disappoint. A well-earned medal and some hot pannekoek awaits you at the finish with plenty of sokkie sokkie music like only the West Coast can provide.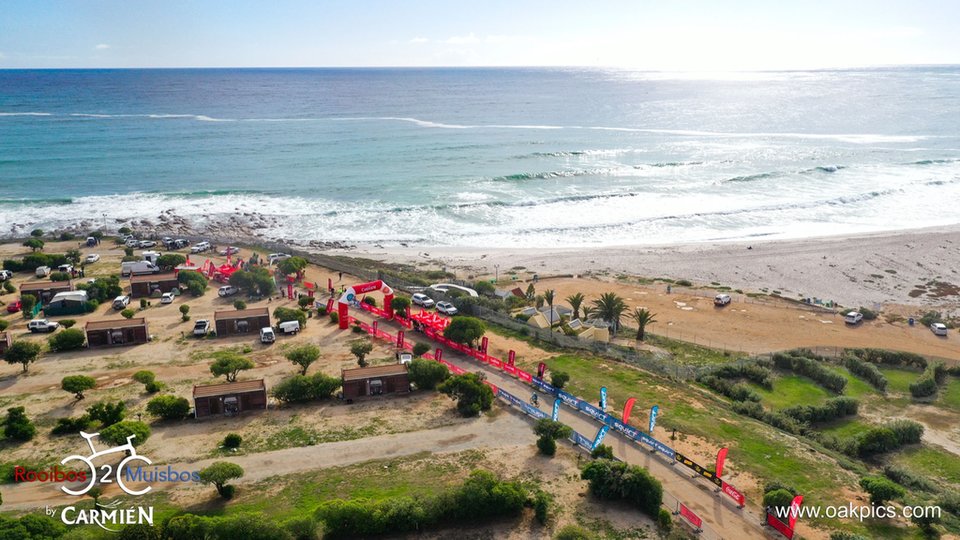 All in all, Rooibos2Muisbos is a great ride and good value for your buck. So put it on your calendar for 2023. You will not regret it. I will be making a return journey to this ride again.
Craig February has been riding on 2 wheels for over 20 years. He is lead cyclist for about two dozen WP and Boland road running races. With two kiddies (aged 3 &5) and an awesome wife at home, finding time to train is tough, so he often rides with a willing mind but sometimes a not so willing body!