EVENT CALENDAR
20 Jakhals MTB & Trail Run Challenge
26-28 Dullstroom 3-Day Stage Race & 1 Day True Grit
27 Cara Cara MTB & Trail Run - with beautiful bushveld surroundings in the Loskop Valley, including 2 river crossings and the all famous "Been Breker" this is an event not to be missed, especially when there is a free beer at the finish line.
20 – 21 Kissing Lesotho MTB Stage Race
27 Heilbron Meander
2 Swartberg Sunset Sufferfest - The breathtaking Swartberg Pass invites you to a one on one challenge. It is simple, you against the majestical Swartberg on your Mtb Bike in a night hill climb challenge.
3 Riebeek Valley MTB and Trail Run
3 Vines & Views MTB Classic
4-10 Momentum Medical Scheme Cape Pioneer Trek
9-11 Ride2Nowhere - Experience proper mountain biking trails covering various terrain with beautiful views of the valley and surroundings of McGregor. The event is known for its festive and relaxed atmosphere, and we welcome your family and friends to be a part of the event weekend.
10-11 Fedhealth MTB Challenge
22-24 Dr. Evil Classic
23 The U
24 The Pie Run Gravel Ginder
25 Lions Karoo to Coast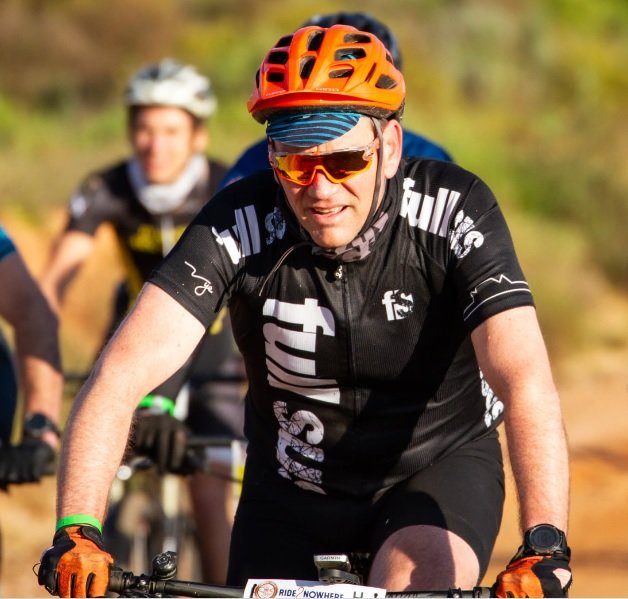 11 Beaulieu Challenge MTB & Trail Run
18 Edgeup Life MTBeast of the East
30 – 2 Glacier by Sanlam Cradle Traverse Mountain Bike Challenge - The Glacier Cradle Traverse is a three-day mountain bike stage race that takes place in the heart of Gauteng. With trails that are often described as Gauteng's 'best kept secret', riders are welcomed to the 'wild side' of Gauteng and given a truly unique experience of the area surrounding the Cradle of Humankind.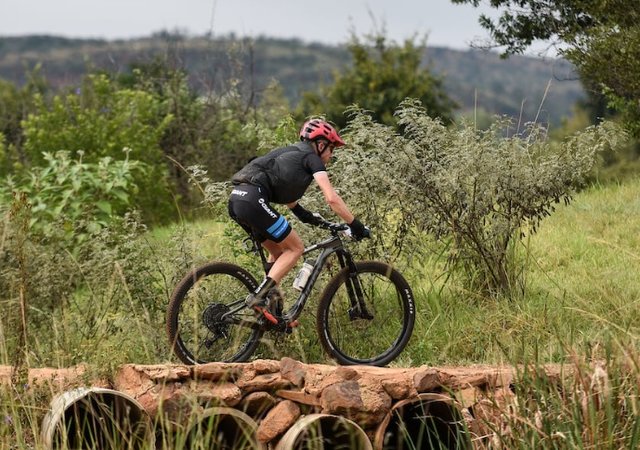 2 Mafunyane MTB 3-Stage Adventure Tour
3 Bundu Bash
10 – 11 Mooketsi MTB Challenge
3-4 Kamberg Classic
29 La Marzocco Midlands MTB Tour by Drake Events
1 –4 Camdeboo GravelGrinder
23 - 25 Ride the Karoo – This stage race takes place in the heart of the Karoo at Dwarsvlei farm from 23-25 September. Each stage passes by historical 100-year-old stables and 200-year-old stone walls leading onto double lane "sheep tracks" while riding past familiar windpump scenes along the way.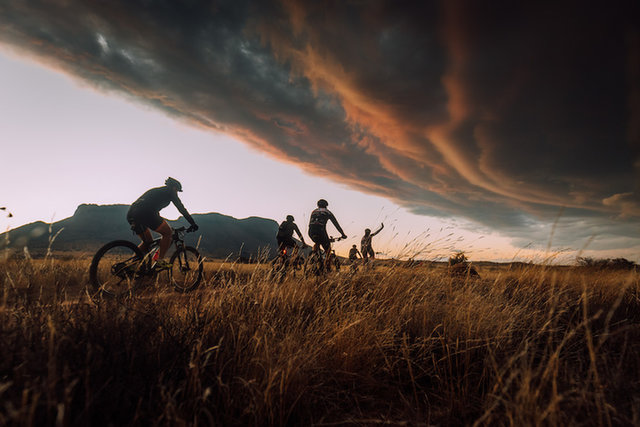 24 SAC 24Hour @ Van Gaalen
2 -4 Namaqua Quest - The Namaqua Quest 3 day Trail Run and Mountain Bike event takes place in the famous Namaqualand. Known for flower covered valleys, rugged mountains, ancient canyons and plains with grazing Gemsbok, Zebra and Springbok. Experience natures' magical show of colour and beauty during the world's largest and most spectacular natural flower show. There are 2 distances to choose from.
24 Hantam MTB
3 -4 Noon2Noon
17 Zuikerkop Adventure Dash
17 Chasing Maluti MTB Ultra
1 Legend Events @ Napier Wine & Patat Festival - Scenic routes in and around Napier, with some exclusive routes which are normally inaccessible to general public. Challenge friends and family, all ages and fitness levels are welcome to join in the FUN and adventure!
1 Java MTB & Trail Run Challenge
1 Elgin Bikes to Blossoms
1 Weekend Warrior Worcester
8 Dibiki MTB & Trail Run Challenge
8 Gravel & Grape MTB
14 Eselfontein Festival
14 – 16 Sedgefield500 - This means no aid stations and no route markings. You get a route GPX file and you ride it your way. The route file will be emailed to you once you complete your entry. Do it over the full 60-hour cut-off and stop where you like, or test your mettle and ride it non-stop.
15 Durbie Dash
15 Tulbagh Olive & Wine MTB Classic
15 Brewery2Brewery MTB
21 Cape Classic 380
28 – 30 Wines2Whales Chardonnay - While all age category honours are up for grabs at the Chardonnay, this event is dedicated to Women's racing.
29 Wolseley MTB Festival
31 – 2 Wines2Whales Pinotage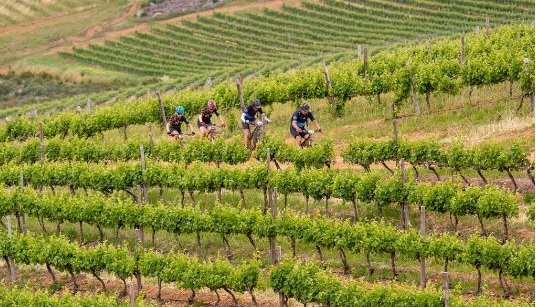 8 WTF MTB Challenge Powered by QBike
14 1440 24Hour MTB Race
15 Gauteng North Schools Cycling
30 Ride the Rhenoster - Once a year the Crocodile River Reserve opens its borders to allow entrants to ride through this beautiful Gauteng reserve. This fundraising event has a 20km family friendly route and a 40km challenging route option. This ride has no fancy frills, no timing and no sponsors, just you and the outdoors.
15 Prince George 100 Miler - a monumental race covering 2 mountain passes, 3 geographical areas, and a world heritage site, all in one day!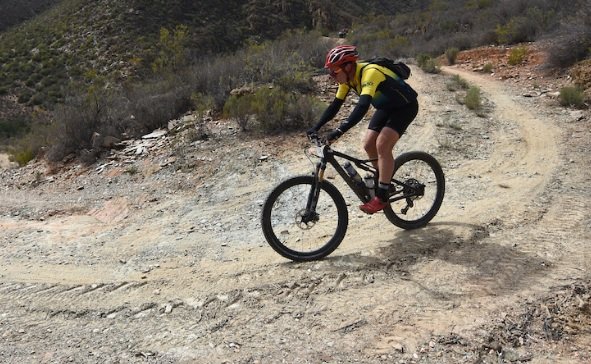 4-6 Wines2Whales Shiraz - The Shiraz takes place over the last weekend of the race and has the reputation of taking up the pace a notch or two. The Shiraz celebrates Men's, Mixed and Exxaro teams racing categories in addition to honouring the determination of the rest of the field as they compete in their respective age categories.
5 Western Cape DHI Champs
18 - 20 Ride the Cape
19 Klein Karoo Gravel Corridor Challenge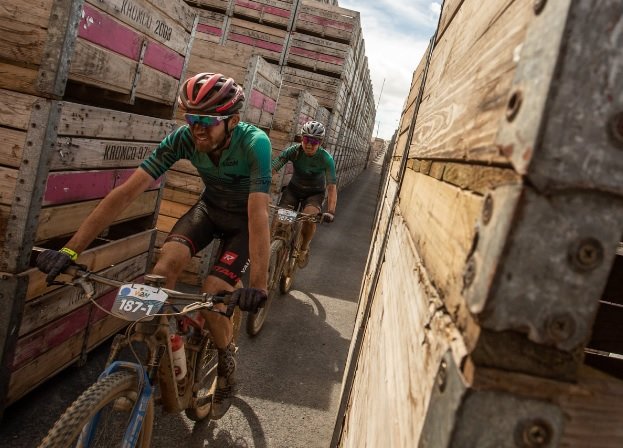 5 Silverstar MTB Challenge - The Silverstar MTB Challenge is back, offering its traditional 20km and 40km route options on the Krugersdorp Ridge in the West Rand.
6 Suzuki Like2Bike Kids Event
17 Camdeboo GravelGrinder - 3 day social ride of 55 to 75km per day. Routes take you toCompassberg (the highest peak in South Africa outside of the Drakensberg Massif) as well as the Sundays River.