FLYING THROUGH EUROPE
Hey guys! Super good to be back here. A lot has been happening since I last wrote to you guys, and I am super happy to share it all with you guys here.

Basically I got back to SA after 8 weeks of racing in Europe with my team. In that time I took part in an IXS cup race as well as 3 world cup races.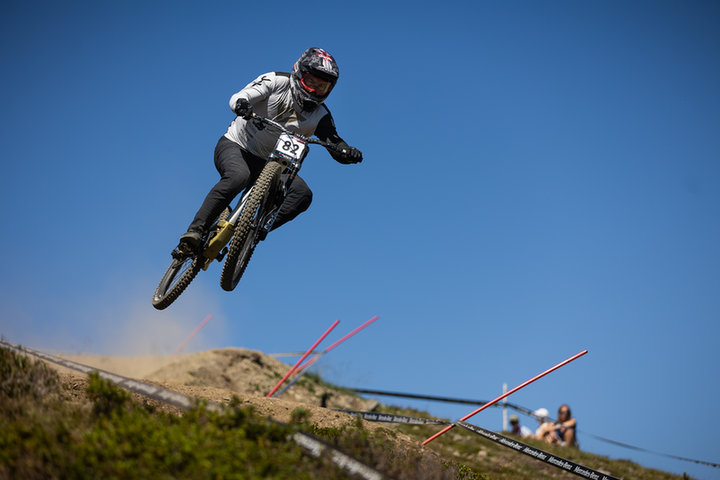 The IXS cup race was first up. It was part of the Dirtmasters festival in Winterberg, Germany. It is a big festival with all the suppliers showing off their products as well as all gravity discipline competitions. I ended up 7th in the downhill which I was happy with between a strong field of riders.

Next up was the world cup in Leogang, Austria. Since 2020 thet have put a brand new forest section in at the bottom of the track which is one of the steepest and most technical sections we have on the circuit. It rains quite often in Leogang and this year was no exception. It was one of the muddiest races I have done in my life and this made that bottom forrest bit quite an adventure to ride haha! With deep, boggy mud that sucks your bike in, coupled with rocks and roots in between made for an interresting run down the hill.

After Leogang we had a couple of weeks off for training, which we did mostly in the Czech Republic before heading to Lenzerheide in Switzerland for the next round.


Lenzerheide had a new loamy top section with some slippery roots and off camber lines that had the riders a bit baffled. By race day the track was bone dry and times were super close. I had a very good run in my qualifying, but missed out on the finals unfortunately. I can try to explain how high the level currently is and how hard the world cup races are, but then I will have to write another 300 words haha!

After Lenzerheide we headed to Andorra. This year they had a complete new track for us. Fast open top section with some big jumps into some fast, loose forest sections. The whole track was dry and dusty and made us South Africans feel right at home! Unfortunately I did't have such a good race there and I couldn't really pinpoint why.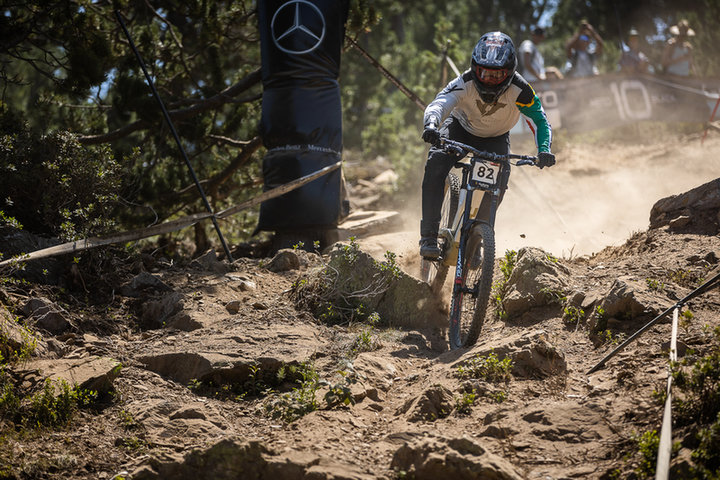 Currently I am back home. Next up for me will be the World Champs in Les Gets. I have been selected to represent South Africa again this year which I am super happy about. I will use this couple of weeks for some good prep on the bike so that I will be ready for the world champs. I will let you guys know how I get on there and how the the whole experience was at worlds.

Until then, see you guys soon.