THE MOST COMFORTABLE SHOES ON THE MARKET?
LAKE aren't shy about their mission: to produce the most comfortable, best fitting, highest quality shoe out there. So do they succeed? I took a pair of MX238's for a test and this is what I found.
First off I want to get some of the negatives out of the way… No not of LAKE shoes but generally. There seems to be a lack of MTB shoe variety out there, a lack of knowledge about cycling shoes in general (and here I am talking specifically about MTB shoes) and most importantly how to get your shoes fitted properly! The variety of brands is of course not relevant in the single brand stores but this does not always eliminate the lack of knowledge. Rant over.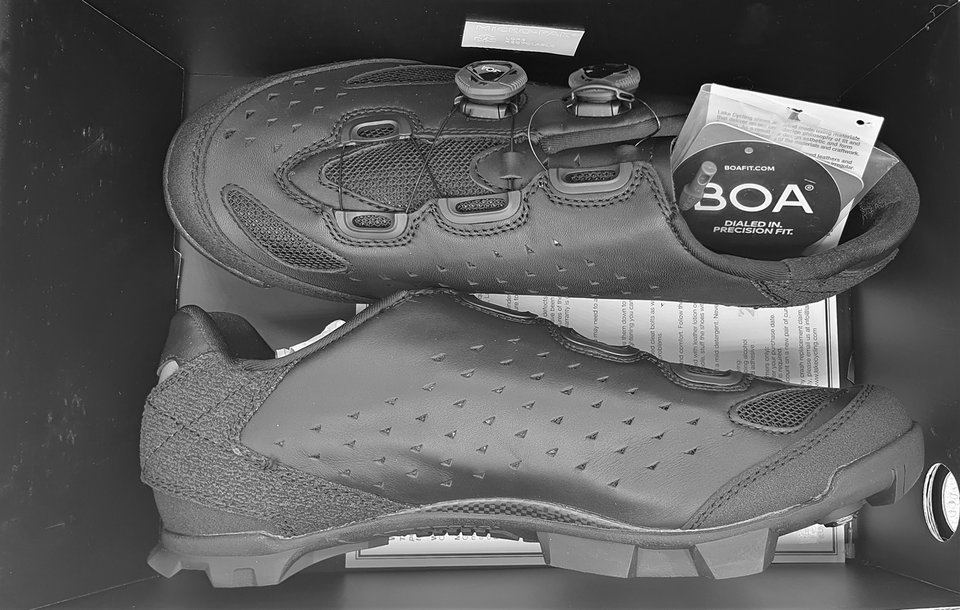 I have seen LAKE shoes around through the years. They were always mentioned when someone had broad feet but you very rarely saw them on the shelf. Well that seems to be changing with the folks from Pure Motion Sports making a concerted effort with the brand. I was fortunate enough to be put in touch with Kim Welsh who eats, sleeps and really does live the brand. Passion always makes for a good start no matter what the product. Kim sure knows her stuff and despite being in JHB had me standing in my socks on A4 paper measuring away. She was confident we would get the right size. The length and width down to the millimeter was expected: "don't leave any extra room on your measurement, that's my job!" she said confidently. The numbers were crunched and off I went to collect my MX238's. Feet it seems are complicated appendages and so despite all the measurements it definitely took a try-on session to get the correct size.
Check out how to measure your feet properly: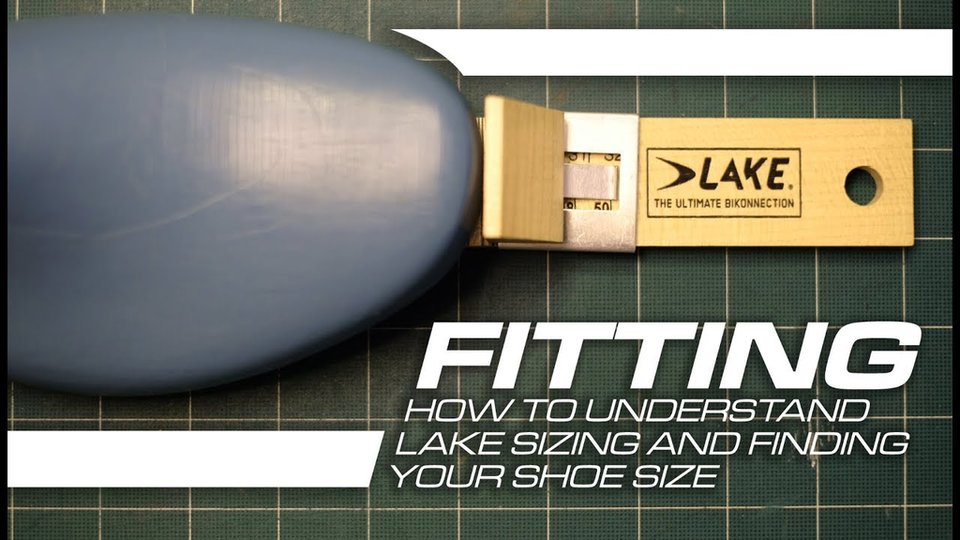 I was immediately stoked with the double boa system on the 238's, not only are they easy to adjust on the fly but having two separate boa's per shoe means you have even more options when tightening the top and bottom of your shoe – it is a fantastic system. So already I'm expecting comfort. The chunky outer sole of the shoe is perfect for our conditions – it is a trail shoe and not meant for the race snakes but don't worry LAKE have shoes for snakies too! The shoes felt heavy in my hands but the rigid carbon fibre sole wrapped in LAKE's propriety Mountain Race X rubber when on my feet weren't noticeably heavier at all. If anything the rigid sole felt fantastic! Grip when walking in the shoes, aided by two front spikes, was incredible, while maintaining comfort and the chunky rubber ensured minimal slipping while walking up the rocky portage. The hard cap nose also meant toe protection (on and off the bike) and the clever Velcro like (LAKE folk call it Hook Lycra) feature in the heel inner helped ensure minimum movement when you are walking. Those compulsory portages are certainly going to be different with these shoes.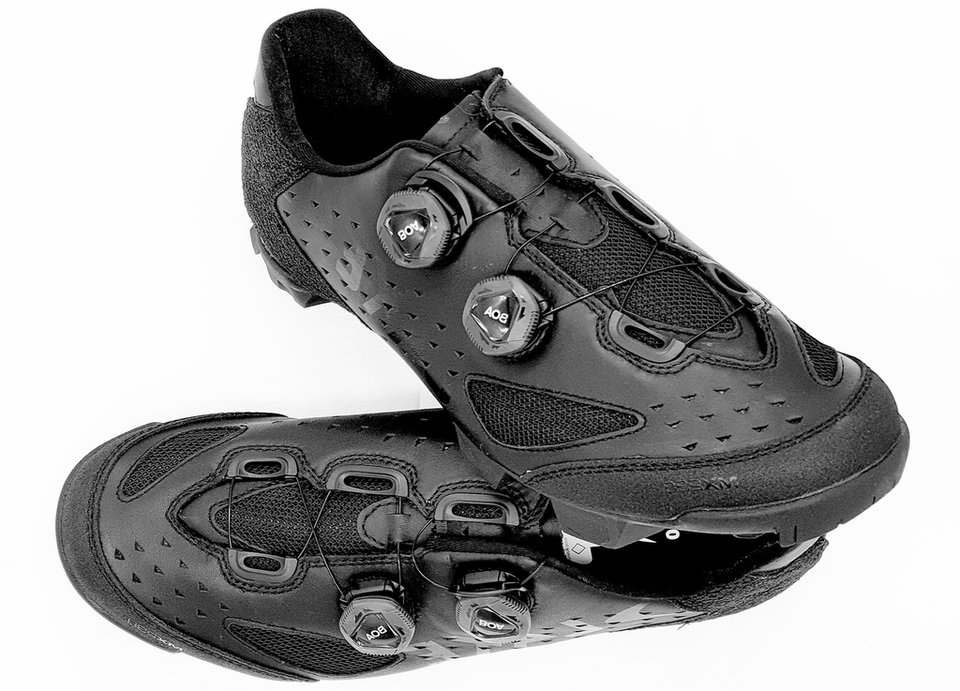 The real reason one spends good cash on quality products is what they are like when you use them. Slippers! They fit as comfortably as my sheepskin slippers! I never noticed them other than the insane pedal stroke that the rigid carbon sole gives you! The fit was perfect and when I did want a little tension on a steep climb tweaking the Boa's on the fly was simple. I love the dual boa system, allowing different tension on different parts of your feet. I haven't had the LAKE MX2328's long enough to comment on durability so I will have to follow up in a year's time. I have been through a few muddy and wet sections and my socks stayed dry. Again I haven't had the opportunity to ride in a real downpour or crossed a river/stream deep enough to cover my feet (I try and avoid that at the best of times anyway) to see how the shoes keep the water out or when wet how they dry. So far I am loving my LAKES. I have heard other riders swear by them and I'm starting to understand why.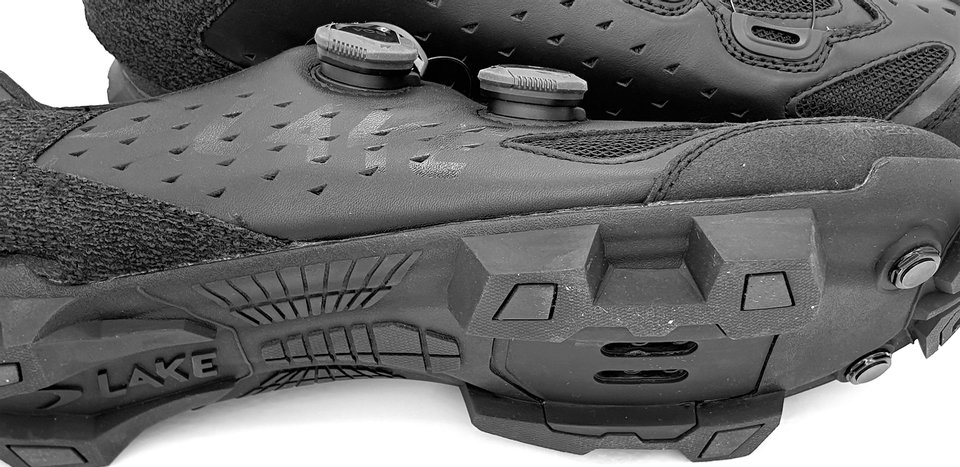 These are 5 star trail shoes. They are not a cheap solution but then why would you buy an expensive bike, enter and expensive race and skimp on the one part of your body that is not only anchored to the bike but also does most of the work (legs included of course)? LAKE has a range of shoes and there are more economical options of which for what you are getting will be as well-fitting and offer great value for your spend. I am a real fan of LAKE and to date these are quite easily the best trail shoes we have tested to date.