Winter is really biting at the moment. It makes getting up early difficult for most and braving the cold and sometimes wet a good reason to stay inside. However with some good gear, hot chocolate and pastry as incentive once you're out there it definitely makes it well worth it. Not to mention those crisp, clear winter days, with no wind, that are almost perfect and when at the top of the mountain makes you appreciate why we do the sport we do.
If you 've been following the UCI XCO and XCC World Cup series this year you will probably have felt the same pride as I have had for Alan Hatherly. What a fantastic season and currently lying 4th on XCO and 1st on the XCC overall title is an incredible feat. His never give-up attitude is really something we can all strive to emulate. His Cannondale Lefty has certainly proved reliable and he is certainly the most consistent if not most successful rider on the Cannondale Factory Racing Team so far this year. Sadly another SA cyclist flying under the main stream media sports radar. Well done Alan! We are all holding thumbs for you for the rest of the season!
While it is great to see the MTB event calendar back in full swing it was great to get away with a few mates to Greyton for a self-organised weekend "tour" (Cover story). There has been a lot of talk about the popularity of touring vs events. While it was fantastic to get away with mates and experience the trails at our leisure to be honest events offer an entirely different vibe, various options and services and frankly having everything laid on for you is a pleasure.
We stayed in relative luxury and ate at excellent restaurants; for both lunch and dinner, and once we added up all the costs it wasn't too far off an all-inclusive basic tent entry – race depending and excluding travel of course. I certainly look forward to getting into my batch and experiencing the gees of an organised event sometime soon.
Hope you enjoy the issue! Keep warm, keep your drivetrain clean, rubber side down and see you on the trails.

Cheers,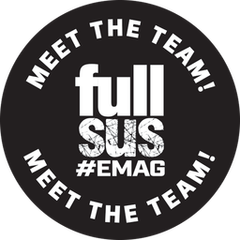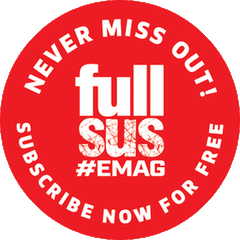 PUBLISHING EDITOR
Shayne Dowling
shayne@integratedmedia.co.za
DESIGN
Dee Griffin
dee@integratedmedia.co.za
SALES
Shayne Dowling
shayne@integratedmedia.co.za
REGULARS
Seamus Allarcive, Kate Slegrova, Johann Potgieter and Olivier Bloomer
CONTRIBUTOS
Craig February and Derrick Mills
PHOTOGRAPHY
Seamus Allardice, Berg&Bush, Greyton Tour, Rick Schubert, Tobi Ginsburg and Oakpics
VIDEO COVER
Warrick Kemp IMTB Africa
Publishing By

HEAD OFFICE | CAPE TOWN
Tel: 021 685 0285
Address: 3 Herschel Road, Claremont
DISCLAIMER
The views expressed by the contributors and columnists do not necessarily represent the views of Full Sus or Integrated Media
ALLIANCE PARTNERS