Darling
Ride & Run 2022
A new event on the West Coast, with the start at the new Living Colour complex. Alastair Sellick took part in the new Darling Ride & Run.

Our three man crew left Cape Town at 5am and it was still dark when we arrived to tackle the Darling Ride & Run. The darkness and a morning star gave way to a chilly sunrise and then we could see what a cool setup has been built at Living Colour - a year ago when I last rode here, it was still a sheep field. Mindful of the reputation this place has for duwweltjies (devil's thorns), I made a last minute investment in 5 bombs, and dished them out to my mates. You always get punctures or multiple piercings, and I had topped up with extra sealant in preparation.
After the race briefing, first one of the batches of runners started and then the 55km race was off - an unusual start through a sheep chute, then a sharp climb on the outer part of Wolwefontein, a short descent and then back up again. The pace was quite feisty, and I chose to tap back a bit and rather pace myself for the bigger climbs ahead. Then there was a long fast descent down to the railway line, and a fast flat section into town. It started to get a bit windy, and true to form a headwind appeared to make life difficult. (I'm starting to think the wind picks up wherever Alastair rides – ed)
Once through the outskirts of the town, the first big climb hit us around the 12km mark. We were spared the truly steep Darling climb, but you still knew about this one, once it was over about 10km later. There were some beautiful vineyards to gaze at in-between heavy breathing and a bite on an energy bar. Just before cresting at the highest point, we popped out onto a flattish stretch with a superb view of Table Mountain in the distance. The view across Table Bay made the hard work worthwhile and we were rewarded with a fast and flowing downhill, with some on single track, some on farm roads on our turn back towards home.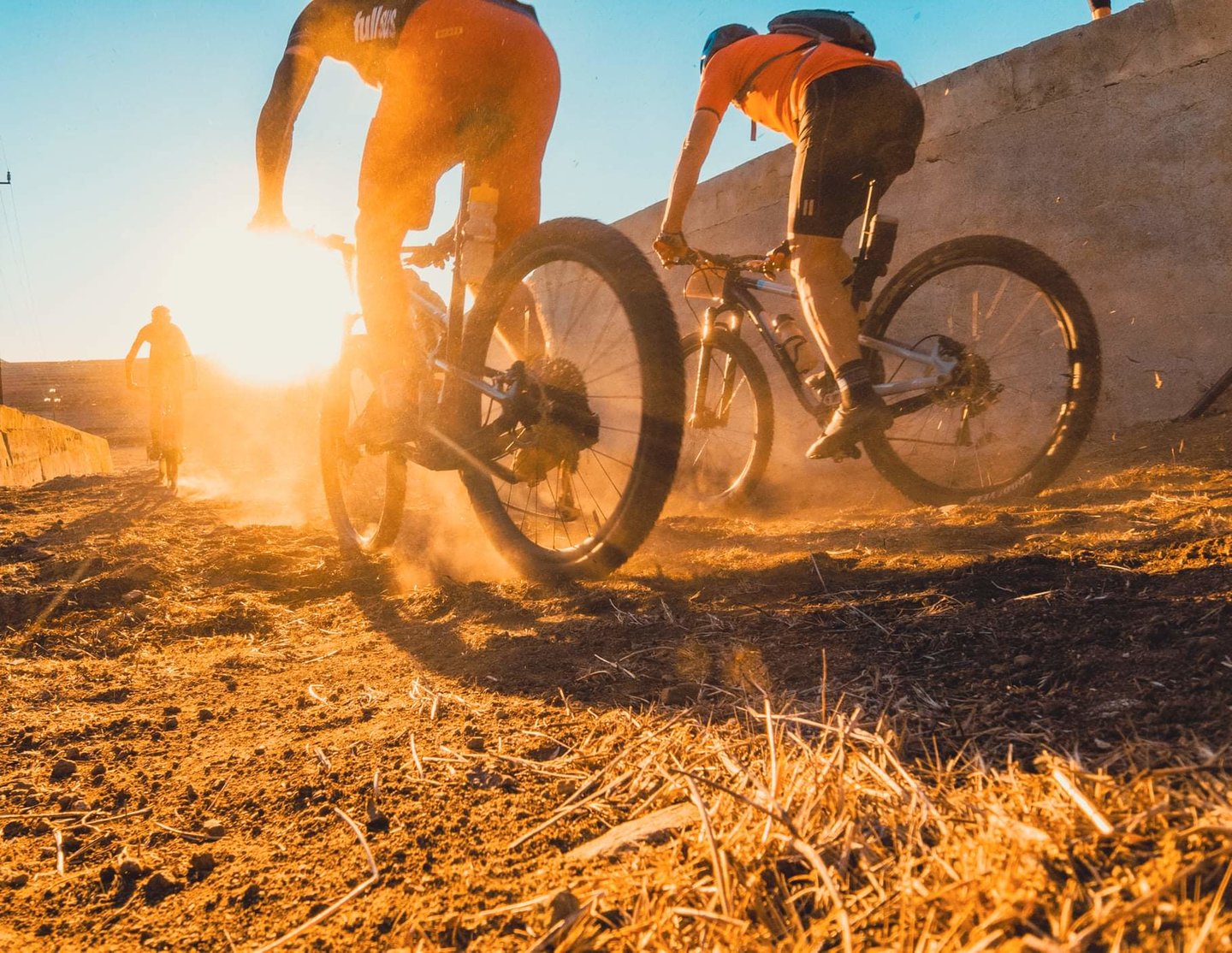 We were heading back into the town, back along the railway line and Wolwefontein in the distance - the gem in Darling's crown! I didn't relish the idea of having to climb back up to the farm, so it was great when we were taken around the koppie we had sped down earlier - this was new to me, and we meandered round through some farm houses and onto a new section with new single track. Unexpectedly I caught up with one of my crew - who was working on his wheel - turns out he had taken on an unfriendly nail. Two plugs and three bombs later, it just wasn't happening. Luckily for him, he could see Living Colour and the finish, and he was able to limp home, but sadly without the fun of Wolwefontein's single track. We were blending with some of the shorter races by this stage, and with a combination of a big effort, pushing hard on the climb before the downhills and some good luck, I managed a free track and it was great. The next uphill to the second single track section was full of riders walking but I was lucky again as they were most obliging in letting me pass - it is always much appreciated (thanks guys!)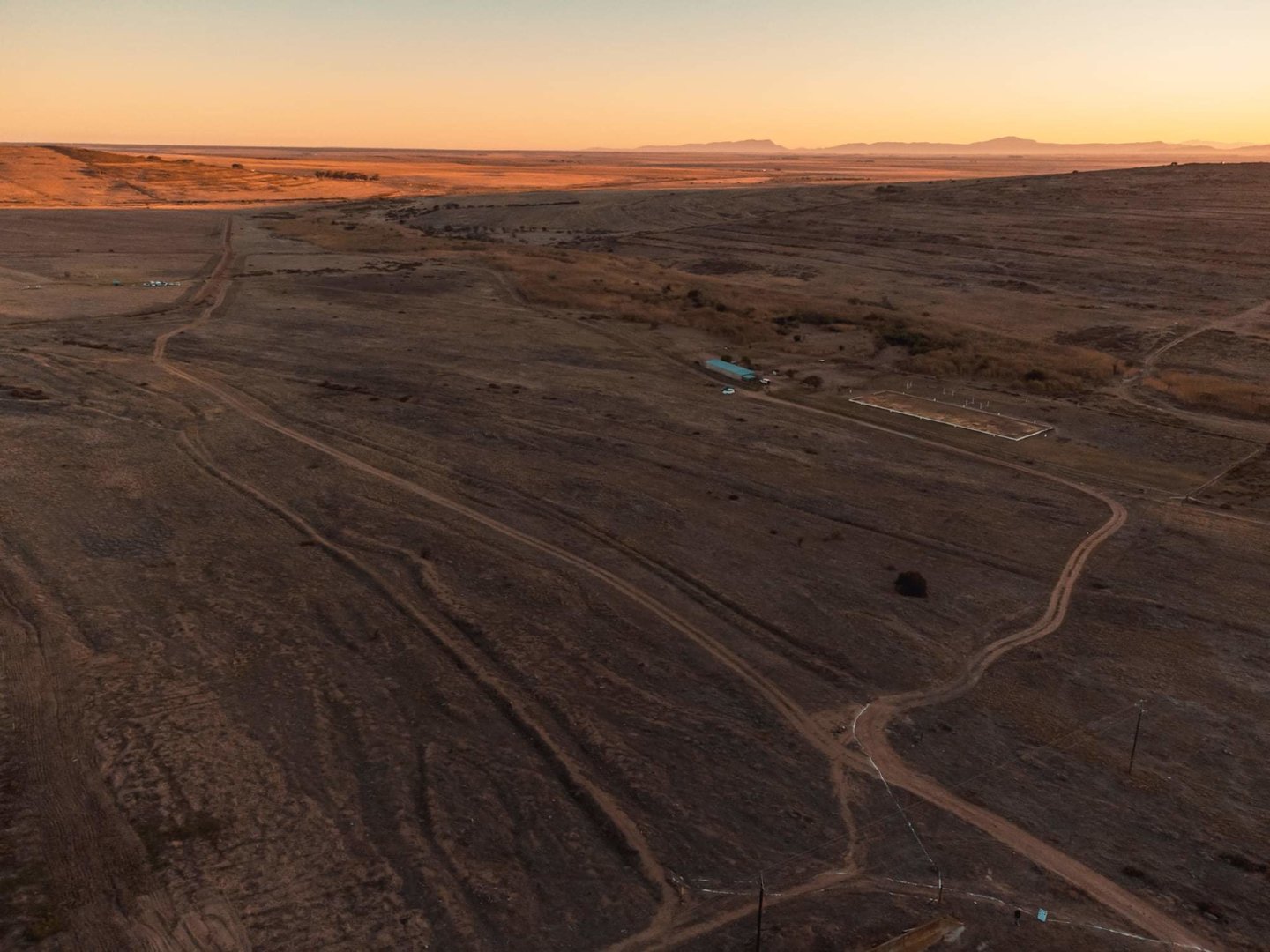 By this stage I could see lots of duweltjies sticking into my tyres - but having learnt the hard way, the golden rule is just to ignore them, leave them be, and hope and pray that my sealant would hold. With fingers figuratively crossed I made my way up the last climb into the third section of fun single track, followed by a long stretch downhill, parallel to the main road, under a culvert and into the final bit of play time. Some windy, uphill single track loops, followed by some cool downhill section, over rock formations and singles and back into the sheep chute and across the Finish Line!
That was fun - quaffing a cold Devil's Peak lager, celebrating having finished, and relishing in the fact that we could once again race our mountain bikes safely, and on awesome trails in a beautiful corner of the Western Cape. Well done to Living Colour, Retail Capital, Wesgro and everyone involved for hosting a really lekker event. The mix of trail runners and mountain bikers works well and this is definitely a race I plan to return to.