WINTER IS COMING
We may not have a large wall between us and the elements, not to mention any potential "wildlings", but we do have great gear that can protect us on our winter mountain biking expeditions and it's certainly time to haul these out. Base layers, gilets and jackets. Don't be too shy about putting on your mud guard – if it's good enough for some of the pro's its good enough for us. Keep your parts nicely greased up, lube your stanchions and chain and make sure you have the right tyres on – now no more excuses – get out there and shred those trails!
It's really cool to have Seamus Allardice writing a column for us again – Seamus will be handling all things gravel over the next few issues. If anyone knows about the gravel scene it's him, so find out what all the buzz is about, what's happening with the bikes and tips on where to ride and what the best gear is!
I would also like to welcome back Kate Slegrova, Kate has written for Full Sus on a number of occasions through the years but this time she takes on her own column. Kate's Column is all things female and cycling – this doesn't mean you can't take a sneak peak and get a few tips too though guys – Kate is a well-respected coach, athlete and fitness instructor. She really can help us all. Welcome Kate!
Finally I would like to thank Luke Lockhart-Ross for his epic coverage of the 4Islands stage race in Croatia. Part of the Epic Global series we were lucky to get a first-hand account of the race, with some good tips from Luke should you be planning to do it, and awesome pics and vids! This is definitely on the bucket list and with the Epic crew behind it, it is sure to develop into a top event on the global mtb stage race calendar. Shot Luke!
Keep warm, let us know what is happening in your neck of the woods and don't forget to stop for at chat if you happen to see us on the trails.
Stay Healthy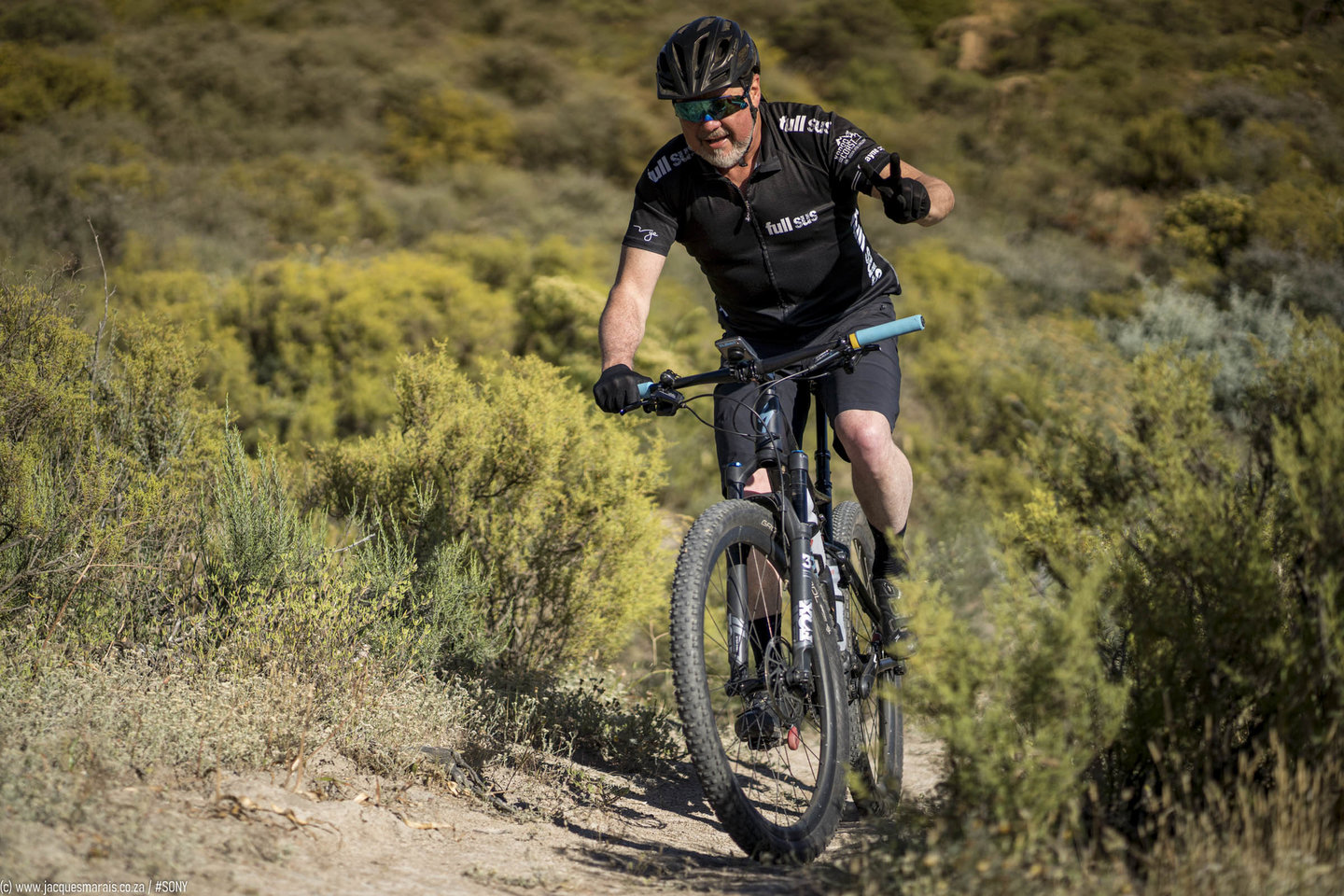 PUBLISHING EDITOR
Shayne Dowling
shayne@integratedmedia.co.za
ART DIRECTOR
Claire Horner
studio@integratedmedia.co.za
SALES
Shayne Dowling
shayne@integratedmedia.co.za
PR & ADMIN
Dee Griffin
dee@integratedmedia.co.za
REGULARS
Jacques Marais, Kate Slegrova, Johann Potgieter and Olivia Bloomer
CONTRIBUTORS
Seamus Allardice, Johan Kriegler
PHOTOGRAPHY
Cover video: Cape Epic - 4Islands
Jacques Marais, Unsplash, Seamus Allardice, Steve Thistle, Dunja Dopsaj, Samir Ceric Kovacevic, Marija Piroshki, Ivan Sardi and Oakpics.com
Publishing by

HEAD OFFICE | CAPE TOWN
Tel: 021 685 0285
Address: 3 Herschel Road, Claremont
DISCLAIMER
The views expressed by the contributors and columnists do not necessarily represent the views of Full Sus or Integrated Media.
ALLIANCE PARTNERS