Piketberg Mountain
G-Road Circuit
Get your Vitamin (G)ravel fix the next time you visit the Berg River Tourism Area, approximately 90min from Cape Town. The challenging Piketberg Circuit meanders via the scenic Sandveld plains and boasts a total riding distance of up to 300km, depending on your choice of route.
Words and Images by: Jacques Marais

A whole bunch of hideaway villages are scattered around the breathtaking Piketberg massif, a free-standing mountain rising from the farmlands lining the breathtaking Berg River valley. Eendekuil, Goedverwacht, Redelinghuys, Aurora and the eponymous Piketberg are a few of the dorps you'll discover across the bars should you decide to pedal around this rugged and imposing mountain.

The charming hamlet of Aurora is one of these charming Sandveld villages, and it would be a great spot from which to start your crank. The town's square is where you will find one of the region's most striking churches; it was completed in 1908 and quaint homes line the tranquil streets. This is about as far away from the rat race as you can get.
Morning brings stunning amber light, and you may agree with those who say the town was named for Aurora, the Roman goddess of Dawn, but others insist it may be for the daughter of the first Dutch Reformed minister in the area, Reverend CR Ferreira. I'd like to think it was Option 1 …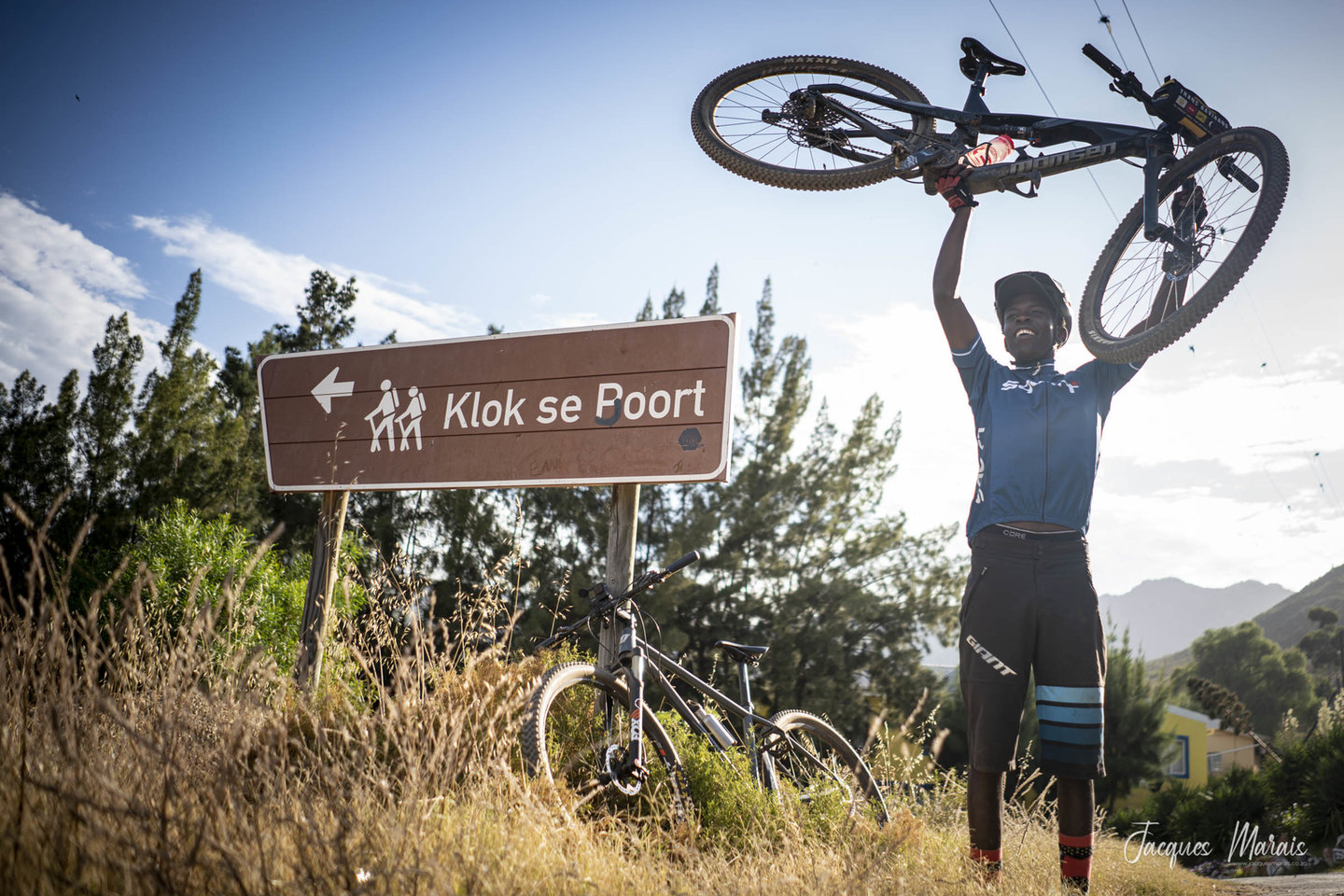 Trail Low-Down:
This is superb gravel riding terrain, with quiet roads and jeep tracks dust-lining along the Piketberg slopes and surrounding plains. From Aurora, head southwest towards the R399 (16km), and then turn left for 14km of fast tarmac cranking to the Goedverwacht turn-off.
This picturesque mission village awaits approximately 11km along this gravel road, with a range of accommodation options, including camping at Januariesfontein (total riding distance of 43km) and premium self-catering at Retreat Guest Farm (49km). You're in for a solid ascent from Goedverwacht, so this is not a bad place to break out some cold beers and chill after Day One of your ride. Retreat Farm boasts a superb MTB Trail, so bump up your ride with a kickass 24km of singletrack addition!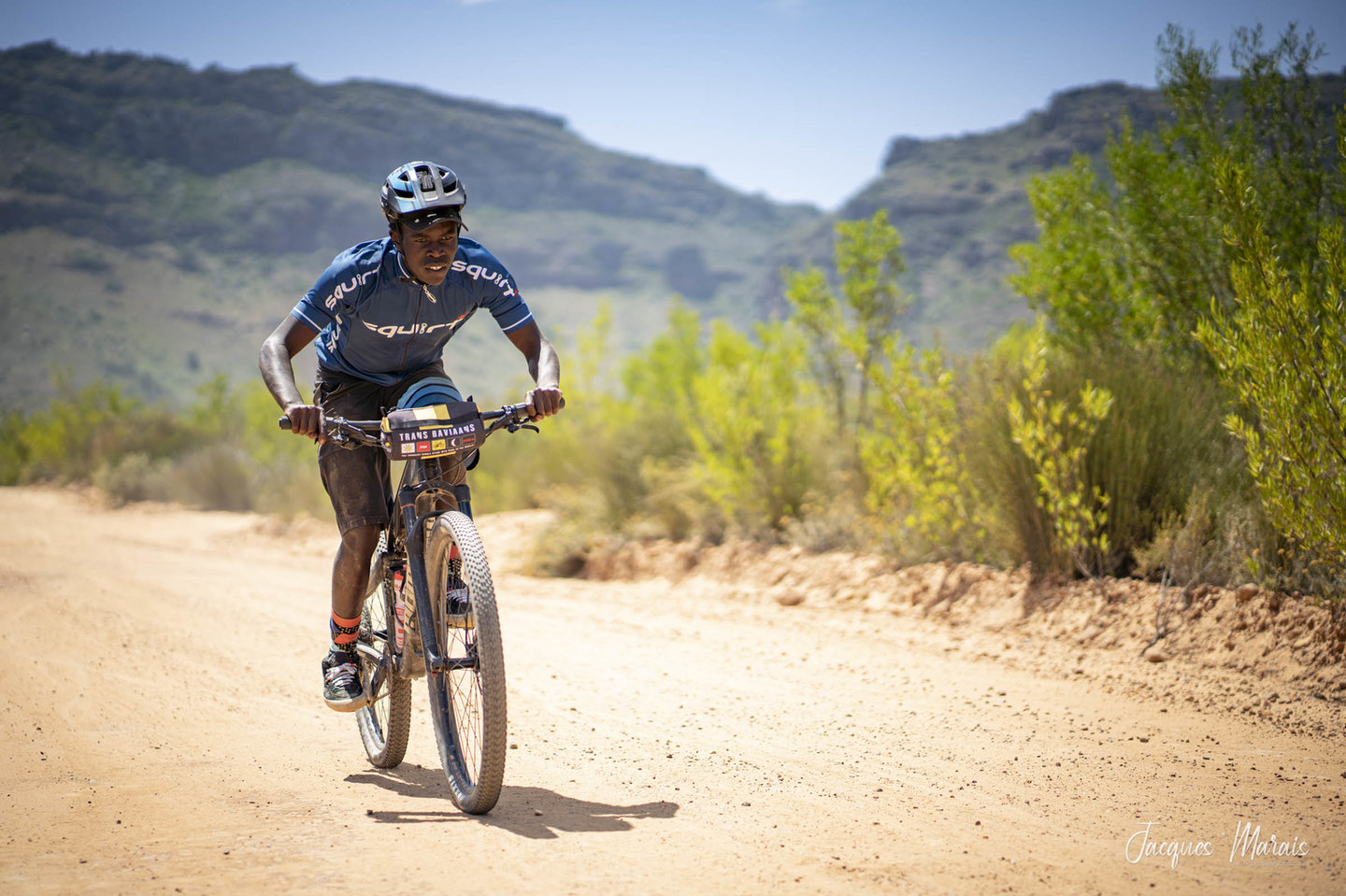 Your second day starts with an exhilarating downhill ride as you negotiate the quiet tar road plunging back down to Piketberg. Negotiate the side-swiping ess-bends of Versveld Pass (10km) before you T-bone onto the R366 (15km), where you will pass the turn-off to Eendekuil (R365) to your right after another 24km. Keep the pedals turning as the R366 curves southwards to Redelinghuys (80km) where Affieplaas awaits with excellent accommodation and meals.
Welcome to Day 3, people! A rather corrugated and sandy (in places) stretch of gravel road awaits as you crank off towards Aurora. Look out for a turn-off to your left towards Danielshoogte Private Nature Reserve after 25km, with proper climbing as you attack the western ascent up Piketberg Mountain. The 9km uphill to Danielshoogte is gritty, but you have another 8km before you top out. Either return to Danielshoogte (51km) or bomb all the way back down to Aurora (63km) where you can book into the Rooi Granaat for some R&R.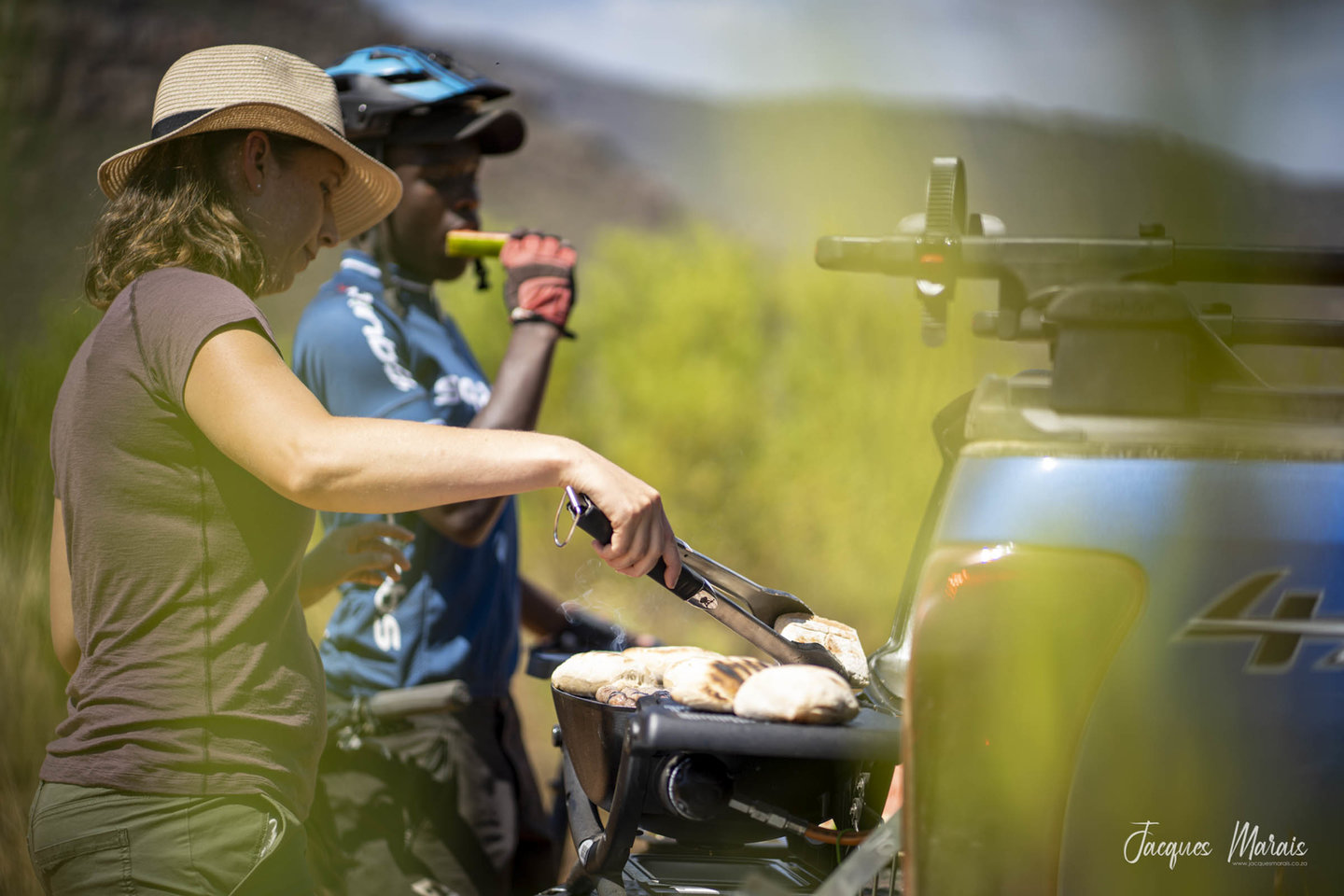 Anyone for a Bonus Day in the saddle? Here goes … from Aurora, head southwest for 2km, then keep left for another 15km until you junction with the R399. Keep left again for 3km to the next left as you begin to undulate up the scenic Kapteinskloof valley, passing Banghoek Private Nature Reserve just on 38km into your ride.
You will rejoin your old friend, the R366, after a total distance of 55km; turn right here towards Piketberg for a fast 40km tarmac crank. Piketberg offers a bunch of accommodation options, and after nearly a 100km in the saddle you will surely need cold drinks, good food and a comfortable bed! I'd check out Lemon Tree Cottage as a starting point!
All in all, you're in for a 40/60 mix of tarmac versus gravel, with long and undulating stretches and a few gruelling climbs. The northern side of the mountain brims with loads of jeep-track for those keen to explore off the secondary roads, but be aware that you will be riding through farming areas and that all gates should be left in the position you found them.
Keep a look out for jackal- and steppe buzzards, black eagles, bat-eared fox, steenbuck and other small mammals. Leopards are often spotted in the high-lying mountain wilderness, but your chances of seeing them are unfortunately not brilliant. The vistas towards the Cederberg and West Coast, however, will more than make up for that!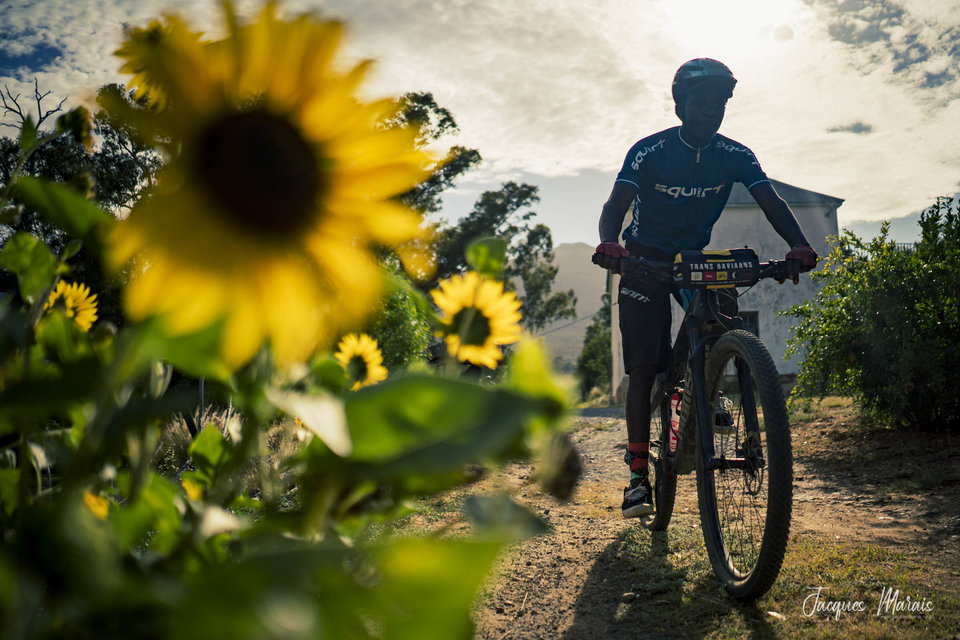 Best Time of Year to Visit
Aurora has a Mediterranean climate, with most of its rainfall in winter
Piketberg Mountain G-Road Circuit – fast facts
GRADING: Intermediate
DURATION: Approximately 316km (over four days)
CONFIGURATION: Gravel road, jeep track, tarmac road
START POINT: Aurora Village
COORDINATES: 32º 42′ 05″ South / 18º 28′ 52″ East
TERRAIN: Dirt roads with some sand and corrugated sections; quiet tar roads
MAP: None available
ENTRY REQUIREMENTS: Public roads
FACILITIES: Google various stop-overs for details
CELL RECEPTION: Intermittent coverage
BEWARE OF: Heat in Summer, snakes (especially September – March)
WEB SITE: www.west-coast-info.co.za
how to get there

Getting there:
Take the R399 from Piketberg and turn right to Aurora..