LOURENSFORD
MAGIC MTB DREAM
Words by Johan Kriegler. Images by Anton Smuts
"I wonder how many times you've been had, and I wonder how many dreams have gone bad" – Rodriguez That's what we do, we wonder, we dream, we try, we fail and we win. I wonder a lot whilst wandering the mountains, the valleys, the porcupine- and baboon trails, the old forgotten roads and trails. I wonder from about our destinations; current and ultimate, about hope and despair, about youth and age, about love ones, family and my own journey.
I also wonder about ultimate mountain bike experiences, trails and destinations. I wonder and dream of far-away MTB destinations; the mountains of Utah, the snowy peaks of Ecuador, the valleys of New Zealand, the fjords of Norway, the planes of Africa. Yet my dream so near to my heart, lays right in front of me; the gorgeous Boland Mountains; the colonial gatekeepers of the hinterland for a long time. It's these mountains that have seen a lot of all my sides and slides. It's about their majestically and inspirational heights, like they're the Sultans of Destinations, looking down on the societal dwarfs and their temporary makings and ways. It's their motherhood; the nurseries of fauna and flower that they breed, nurture and protect. Their forever existence, outliving all that we can imagine, no need to talk, to impress, to conquer; the ultimate part of eternity. Silent they stand, waiting for winds of change to make their move; carrying rain, cloud, dust, snow or just howling.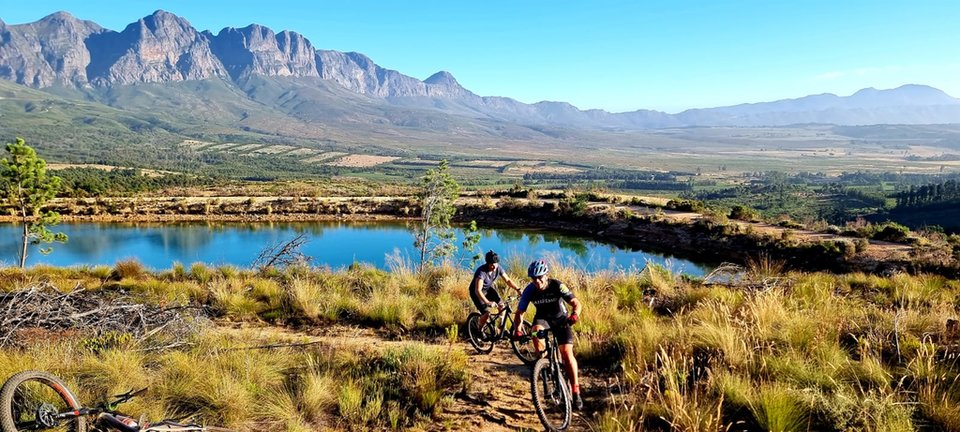 That's the Lourensford backdrop, a farm with a 1000km of roads, hidden in a L shaped basin of Helderberg, Jonkershoek and Hottentots Holland mountains. A majestic setting for endless mountain bike trails spiced with ever changing and far away views. The indigenous and mountainous fynbos nursery covers more than half the place; split by steep valleys of indigenous forests, surviving numerous raging wildfires. This is the ultimate screenplay and playground for any MTB trail builder and rider.
Lourensford has undergone a MTB revolution since January 2021, when Noel Rowe of the Clay Pigeon Club, situated on the farm, also took over the MTB activities. At the same time Cape Trails and I, created new trails for the inaugural FNB W2W Switchback. We quickly established a trail building partnership with Noel, fuelled by the excited MTB menu served by Lourensford. On the western border, the Ultimate a set of 15 x trail sections; from the top of Helderberg, below the Dome, is nearly completed; only two sections to be build (a km and m drop). On the northern side Jan van Schalkwyk and his mechanical team completed the Rola Roller, a set of 15 x trails sections (a km and m drop) during 2021. Even Bryan Straus and his Bobcat got involved, finishing the Dome and Skyline for the 2022 ABSA Cape Epic. Most of the old time favourites; Witboom, Canary, Rusta, Roelof, Captain Rodger, Eagles View and others got a facelift and has been incorporated with the new trail networks. Currently Jan and his team is busy on the Southern / Vergelegen boundary, creating another 5km of pure magic downhill. The Eastern side is not yet developed, but we've got smokin hot trail plans, incorporating the non-used and overgrown gravel roads. These trails are open to the public over weekends. See https://www.clayad.co.za/mtb-lourensford/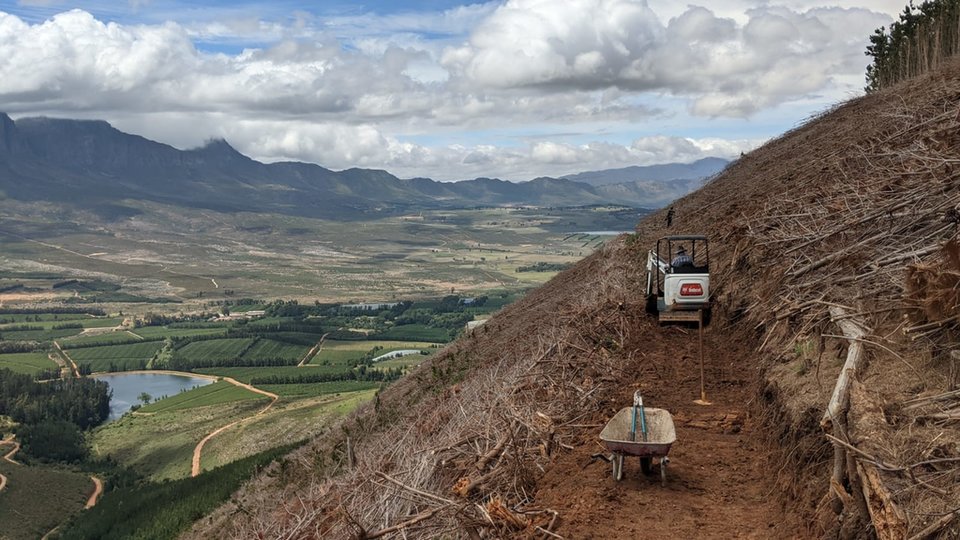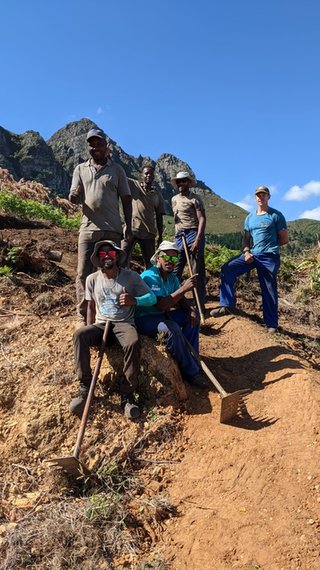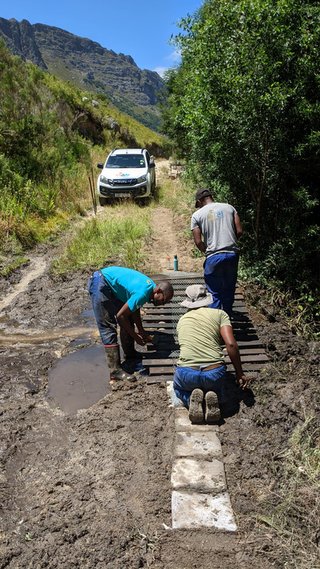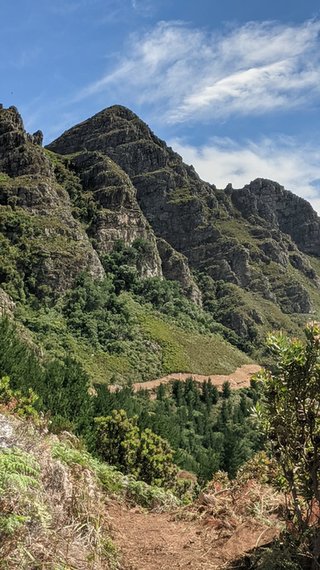 The development of these trail network has also ignited an old spark; the Lourensford Classic MTB Event, a popular and iconic event for ten years, which will be re-hosted on 2 April 2022 (54km/33km/15km options). See https://www.mtb-adventures.co.za/
Stay tuned for more info on the Lourensford MTB developments.
Adios JK