Ride & Run Darling
Date: 9th April 2022
Start time: 7h30
Venue: Living Colour, Darling, Western Cape
Aktiv Events together with Retail Capital are excited to bring you this inaugural MTB and Trail Running event at the new trail Centre, Living Colour, 6km outside Darling. Ride & Run Darling will give you access to the popular Wolwefontein single track routes and its beautiful surroundings. It promises untrammeled single track, decent climbs, breath taking views and awesome post event vibes.
This is a timed event. Entries include an event 'medal' and a finishers beer.
Entry Closing date: 1st April 2022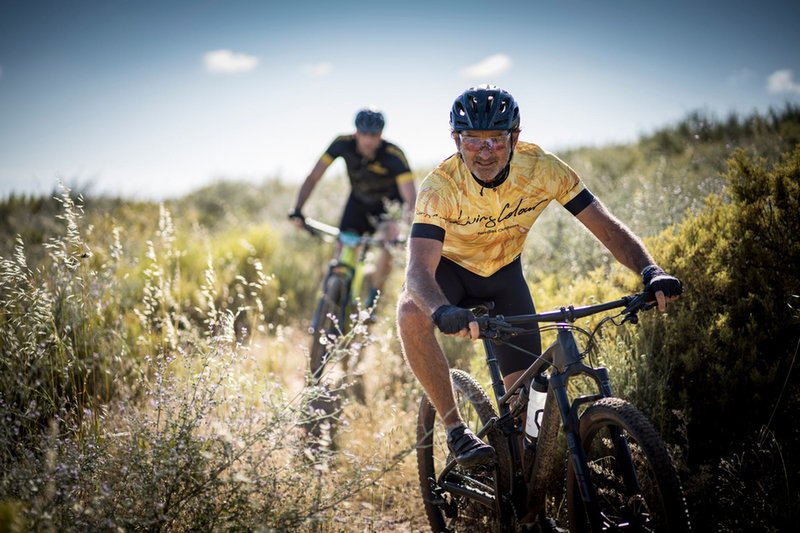 MTB Routes:
55km with 1200m elevation
This one is for the single track and technical enthusiasts. Cyclists will warm up and cool down on the single tracks on Wolwefontein. The route will take you through the scenic town of Darling and onto the single tracks of the hills of Darling and beyond. Cyclists can look forward to big views, unmanicured single track and some decent climbs.
Water point at 25km and 45km.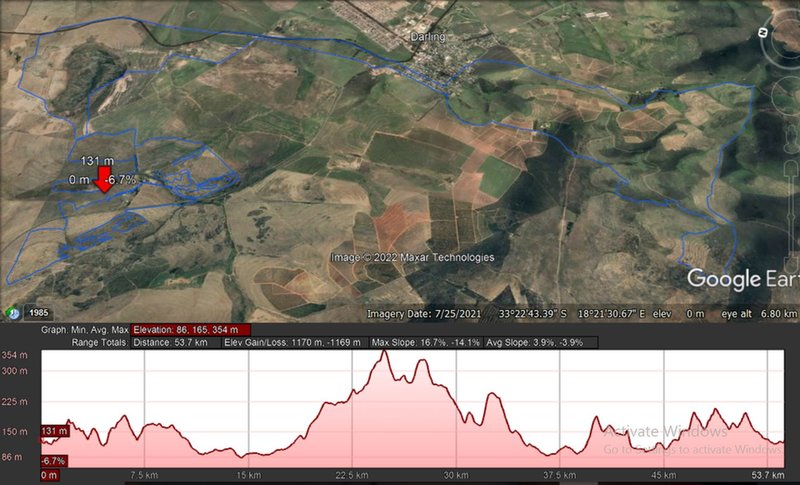 33km with 700km elevation
Predominantly jeep track and gravel with a small amount of technical, this route is for the racing snakes or those who are fit enough but don't enjoy the twists and turns. Route includes the beautiful sea views from the heights of Darling.
Water point at 21km.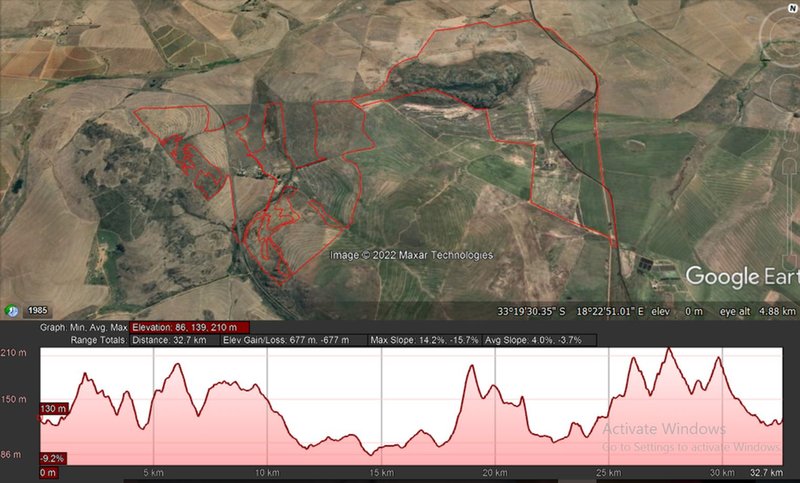 14km with 250m elevation
Ideal for beginners or juniors, predominantly the beautiful routes of Wolwefontein Farm. Rideable, fun single tracks. Great route to break yourself in if you are new to MTB.
Water point at 8km.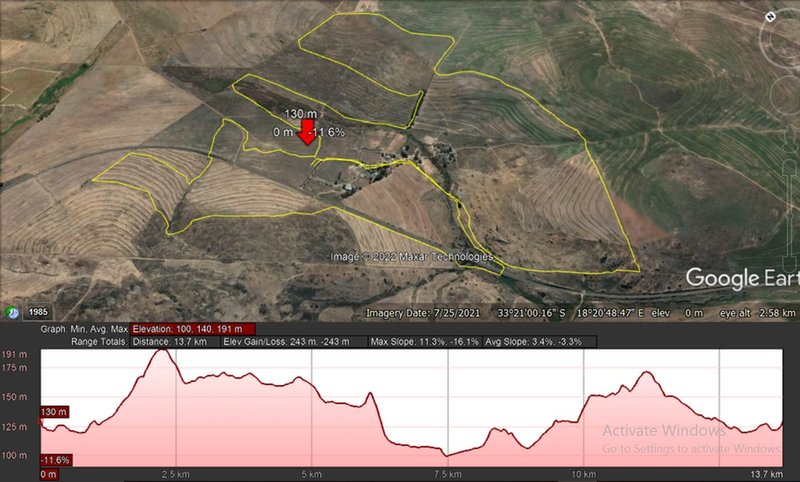 Race Rules:
Single discipline per participant. Duathlon is not possible this year, but we are looking to add it in the future.
Wolwefontein is a working farm so sadly dogs may not participate.
50% Refund if cancellation is received before 1st March 2022
Substitutions welcome at a 10% service charge
Substitutions welcome until 1st April 2022
For more information and to enter: https://www.entryninja.com/events/77499-ride-and-run-darling
Introducing Journeys with Gerald - BIKE & BATTLE
Hi, I'm Gerald de Kock and I would like to invite you to join me on one of my rides with a difference, let's explore the Anglo-Zulu Battlefields and learn much about the battles which helped share the South Africa of taday.
If you, like me, enjoy exploring amazing out of the way places by mountain bike then Journeys with Gerald could be what you are looking for. After all, riding in a small group enjoying the scenery, taking in the history, culture, geology, flora and fauna and the like makes taking a break from normal life a must. Then this ride supported by Detour Trails and their raconteurs could be for you.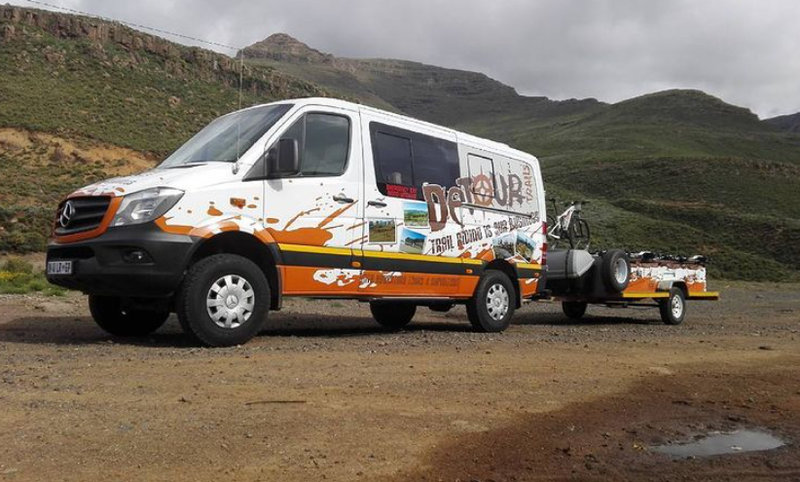 SUMMARY OF RIDING

Meals: B – Breakfast L – Lunch D – Dinner
Totals: Distance – 150km Ascent – 3000m Descent – 3600m. NOTE THAT THESE ARE APPROXIMATE AND VARY WITH ROUTE OPTIONS & CONDITIONS.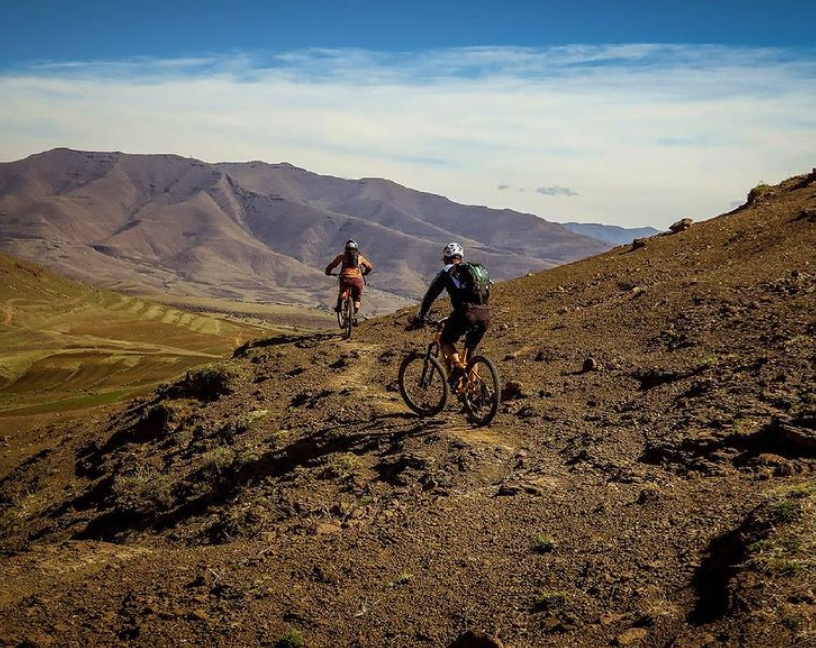 BOOKING OPTIONS:
Rustic Chalets: Comfortable accommodation with twin beds and en-suite bathroom (two people per room). (Single supplement 35%)
Rustic Chalets: Comfortable accommodation with twin beds and shared bathroom (two people per room). (Single supplement 35%)
Safari Tents: Tents you can stand up in with two stretchers and inflatable mattresses (two people per tent). Communal ablution block. (Single supplement 35%)
Guest House: Luxury accommodation about 1km from base camp. (POA)
RIDE COST WITH ACCOMODATION OPTIONS

Valley Electrical Titan Racing 2022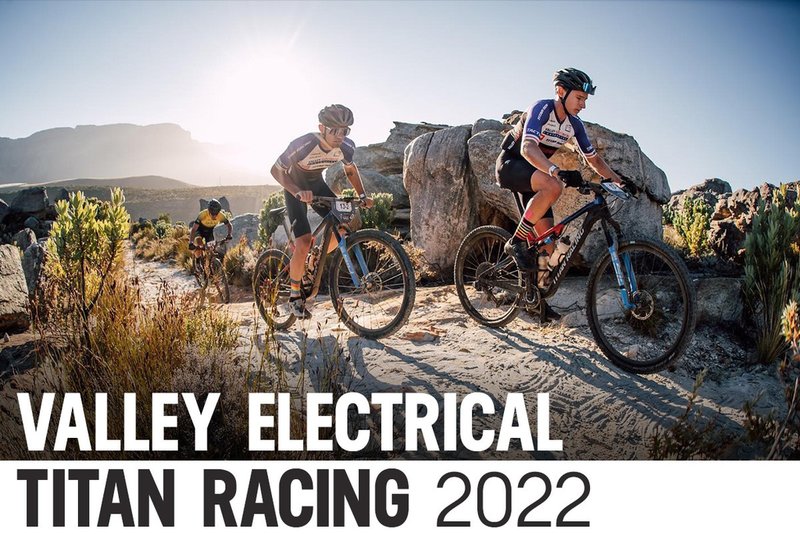 Titan Racing will again be partnering with the Valley Electrical Team for the 2022 racing season. Now in their fourth year, the team has established themselves as regular contenders for podiums and wins in multiple disciplines all over the country aboard their Titan Racing Bikes.
The goal and purpose of the team will remain the same: to give young and up-and-coming riders the opportunity to grow and progress to achieve great things from a close-knit platform, building towards long-term success.
This year the team has an exciting racing calendar lined up For HB and Matt focusing on all the major Stage races. As well as the primary 1-day marathon events for 2022 on the mountain bike side, including races like Tankwa Trek, PE to Plett, Absa Cape Epic, Sani2c, Great Zuurberg Trek, Magoeba Trek, Cape Pioneer Trek, Val de Vie MTB Expedition, Wines to Whales, and the Trailseeker Series to name a few.
Team Riders: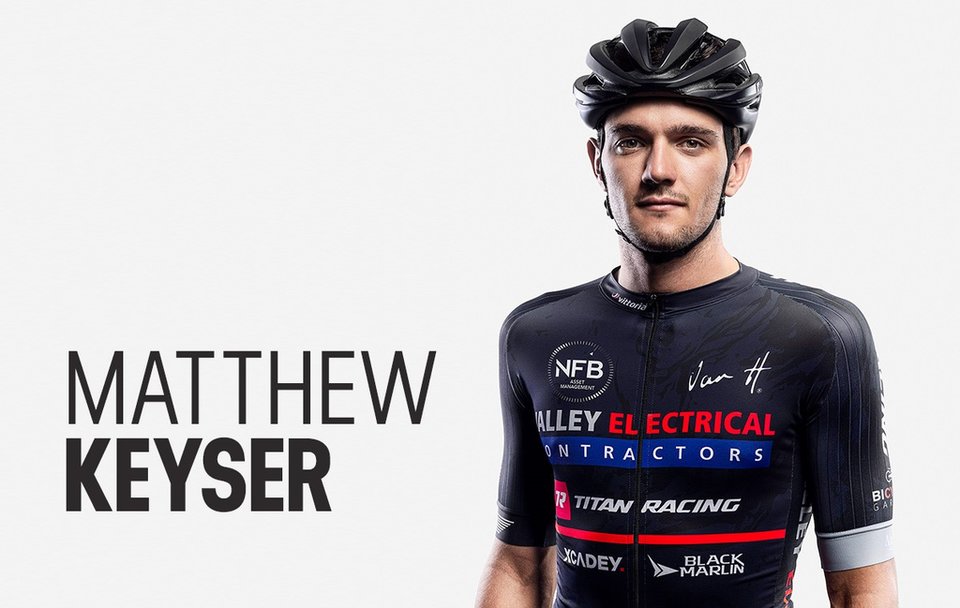 Date of Birth
27 October 1998

Discipline
Marathon / Stage Racing /
Cross Country / Road

Favorite Trail
Jonkershoek, Stellenbosch

Location
Western Cape
I can't remember when I started cycling, if I had to guess it would be since birth. My dad had a big influence on me riding bicycles as he was a very keen cyclist and still is. It started with my dad and me just riding for fun and he would take me to all the trails around the Grabouw and Stellenbosch area.
"My personal goal for my career is to be a South African champion and to represent South Africa at a world championship. Winning a stage in the ABSA Cape Epic and the African jersey are also big goals for me as it is a home race and one of the biggest in the world."
" Together with HB Kruger, we will have the opportunity to compete for the win in the biggest races across South Africa and maybe Internationally. I will also be able to chase my own personal goals with the support of the team and become the best rider I can be."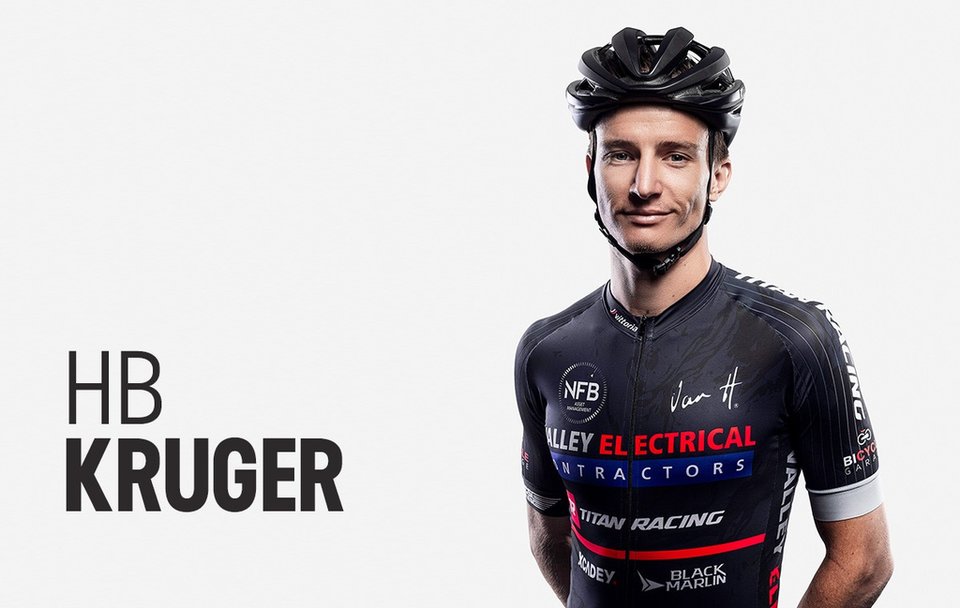 Date of Birth
30 July 1991

Discipline
Marathon / Stage Racing / Road Racing / Occasional Track racing

Favorite Trail
Paarlberg, Paarl

Location
Western Cape
"I started cycling at the age of about 14 years. I was in High School and got introduced to the sport through a friend. Since starting the mountain bike journey, it has always been a goal to with the African Jersey at the Cape Epic, and it still is. I would also love to still win a SA title on the mountain bike. SAXCM champs have always been a dream of mine to get onto the top step of the podium.

It is great being part of the Valley Electrical Titan Racing team. The team has grown tremendously over the past couple of years through the difficult times we've faced during Covid. It is exciting being part of the growth, and I hope I can bring some value to help the team grow and grow with the team and also help the younger riders grow within the team.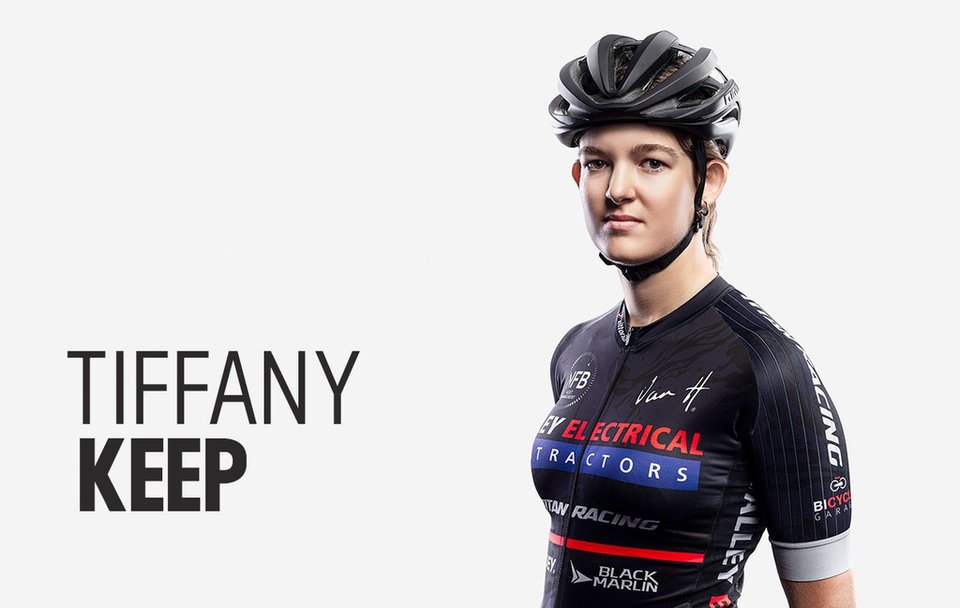 Date of Birth
15 October 2000

Discipline
Cross-country / Marathon / Road /
Time-Trial

Favorite Trail
Karkloof, Howick & Jonkershoek, Stellenbosch

Location
Stellenbosch / Western Cape
Cycling has been a big part of my life since a young age, and I've enjoyed the freedom it gives me and the amazing places it has taken me all over the world.

My ambitions for this season are to dabble in a few new types of races in South Africa, particularly stage racing, and abroad in Europe. My long-term goals for my cycling career remain set firmly upon racing on the world stage and competing at the Olympics.

This will be my fourth season with Valley Electrical Titan Racing, and I feel so privileged to be supported by a team and our sponsors that believe in me and my ability and have helped me truly grow not only as an athlete but as a person over the last three years. This year I'm sure will be no different!"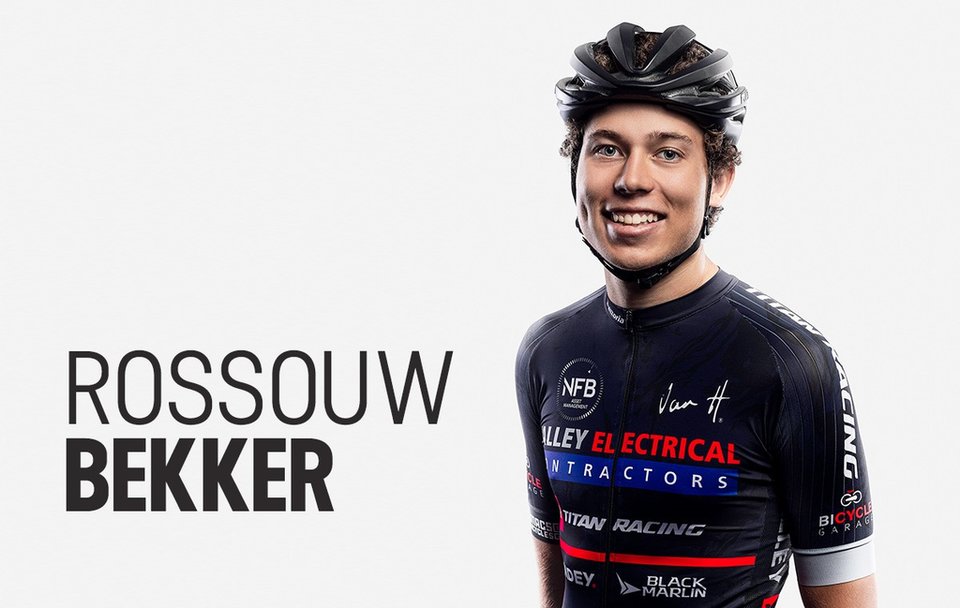 Date of Birth
17 August 1999

Discipline
Marathon/ stage racing/ gravel / road

Favorite Trail
Banhoek trails stellenbosch

Location
Stellenbosch
"Back in the day, I started cycling with my dad and as I got older, I actually started out pursuing triathlon pretty seriously. It wasn't too long before I realized that I wasn't too great at swimming or running for that matter, it was far more fun riding my bike. Since I realized this, I started focusing my energy on cycling more and more, and thus far it's been an amazing journey.

As the founder of the Valley Electrical Titan Racing Team, my goal would be to see the team continue to grow. I strongly believe that we have a good thing going with the brands we have chosen to partner with as they believe in our dream and our futures. Our longer-term goals for the team would be to win the African jersey in the Absa Cape Epic along with other iconic South African stage races such as Tankwa Trek and Wines to Whales.


I believe starting the Valley Electrical Titan Racing Team has created an amazing opportunity for the future talent of South Africa to receive the necessary support to chase their own dreams. I see all the team members as my friends and we really do get along well.
Team Partners:
• Valley Electrical Contractors
• Titan Racing Bikes
• NFB Wealth Management
• Van H Cycling Kit
• Black Marlin Wheels
• X Cady Power Meters
• Bicycle Garage
• Giro South Africa
• FLR Shoes

• Vitoria Tires
• Ryder Innovation
• G8 Performance
• Rapilock
• Superhelp
• Mood Coffee
• Power Box Bike Fit
• Buttanutspreads
• Sox Footwear
Lill and Strauss team up for 2022 Absa Cape Epic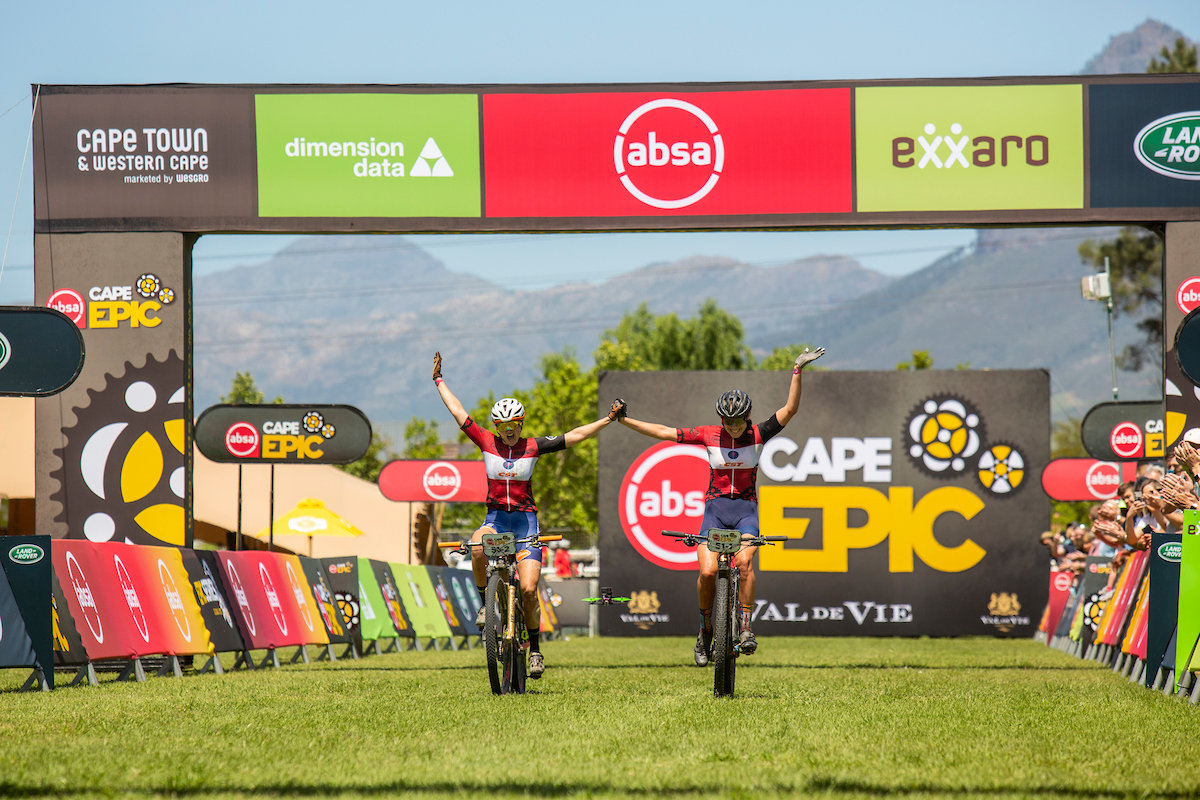 Image by Sam Clark - Absa Cape Epic 2021 - Stage 7
In 2021, the Absa Cape Epic was dominated by Sina Frei and Laura Stigger. The pair raced to eight wins in a row and the overall title; but their victory was no walk in the park, due to the pairing of Candice Lill and Mariske Strauss who claimed second overall and first in the Absa African Women's jersey competition.

The last time an all-South African team won the Absa Cape Epic was in 2007 when Anke Moore and Yolande De Villiers won the women's title. Both Lill and Strauss have two second place finishes at the Absa Cape Epic and 2022 could potentially be the year that the first all-South African team wins the elite women's category since its elevation to equal prize money and UCI points, to the men's category, in 2014.

"It feels good to have the support of the MTB community in South Africa and many people backing us. Our sponsors are all so supportive and will be proud of us no matter what," explained Lill on the pressures ahead of the 2022 event. "The most pressure we have is the pressure we put on ourselves, which I feel is really healthy."

Mariske Strauss echoed Lill's sentiments: "I'd have to agree with Candice, we focus on what we can do and try execute our plan as smoothly as possible and adapt to the challenges as they present themselves. As top athletes we tend to already put a lot of pressure on ourselves to be at the top of our game. It's an honour and privilege to race in our own country and the extra support we get from the local communities is such a special experience even more so as an all-South African team."

"Mariske and I have a strong partnership and we have learned to work well together through all sorts of adversity, which I think is a vital part of success at the Absa Cape Epic. A huge part of winning is believing you can win, and I know we are both in a space where we believe we can."  

"Like Candice, winning the Absa Cape Epic is definitely a dream of mine. I have had two second places and two thirds so I am still aiming for the top step," said Strauss. "Achieving this goal alongside Candice would make it extra special. I cannot wait for the racing to begin."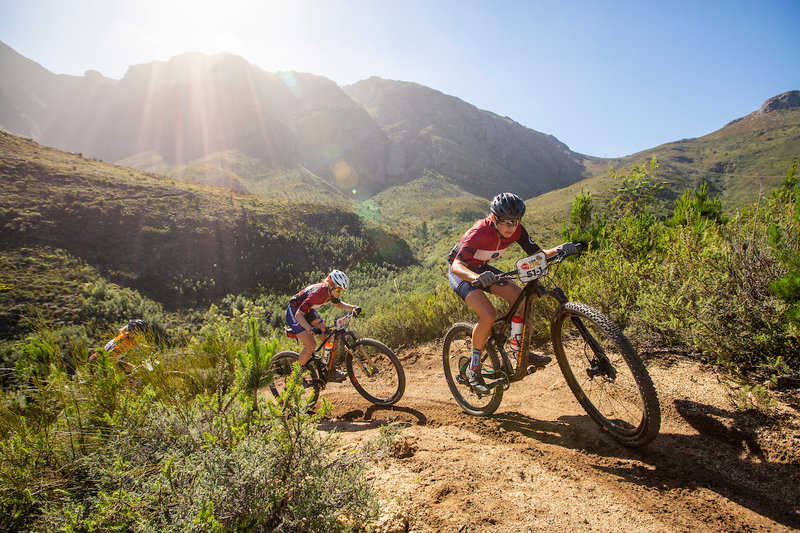 Image by Sam Clark - Absa Cape Epic 2021