SEBASTIAN FLYNN
– mountain bike boy wonder
All he needs is a cape! Sebastian Flynn is eight years old and does more with his bike than most people ever dream of doing. We caught up with the boy wonder to find out more …

Sebastian how long have you been riding a bike and why? Most boys your age are either playing Xbox or kicking a ball so why mtb – and then not just any mtb but more the gravity scene?
A: I've been riding for six years now because I really enjoy it. I love gravity to flow down the trail as it just feels amazing.
Tell us about your bike. Did you ever have training wheels and if so were they knobblies?
A: I've got a Norco Fluid bike, it's got Shimano brakes, Maxxis Minion DHF on both tyres 24". I've got a Sram chain, also DMR V12 pedals. (Never used training wheels although he did use a balance bike for two months, then rode a normal bike – Mom) At the time there weren't many full sus 24" bikes around, so we went with what was available – since then some other brands have introduced 24". We bought the Norco in Johannesburg from Mellow Velo Cycles in Broadacres. I have grown out of this bike, so I am on the look-out for my next ride!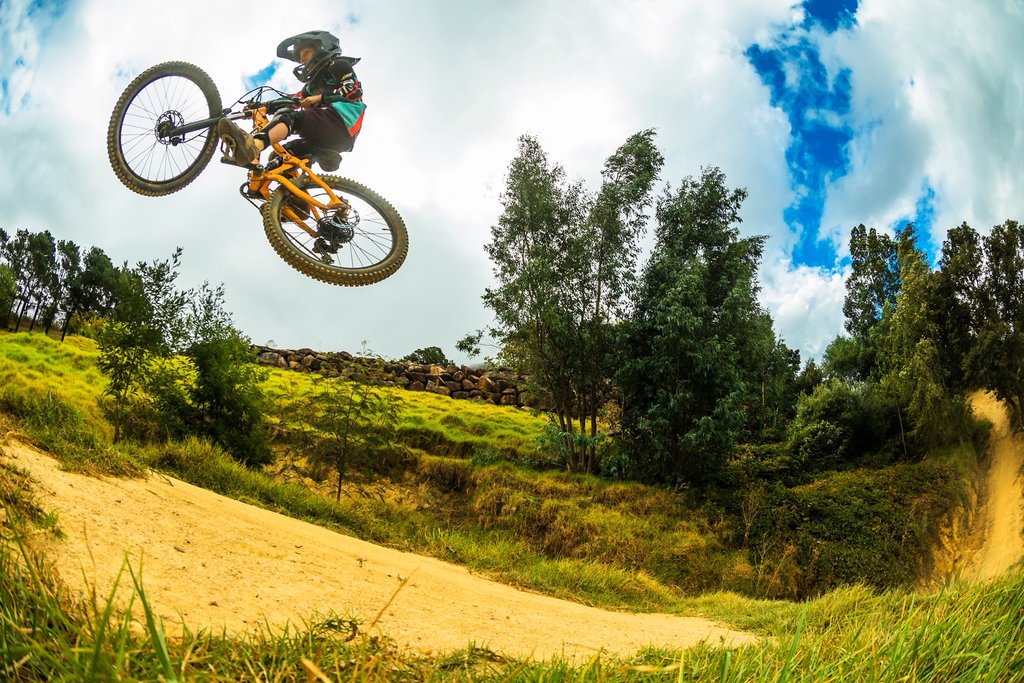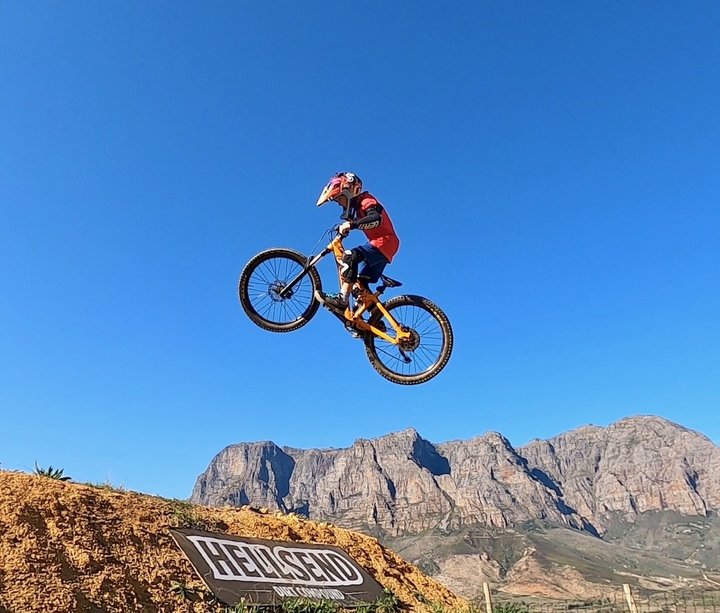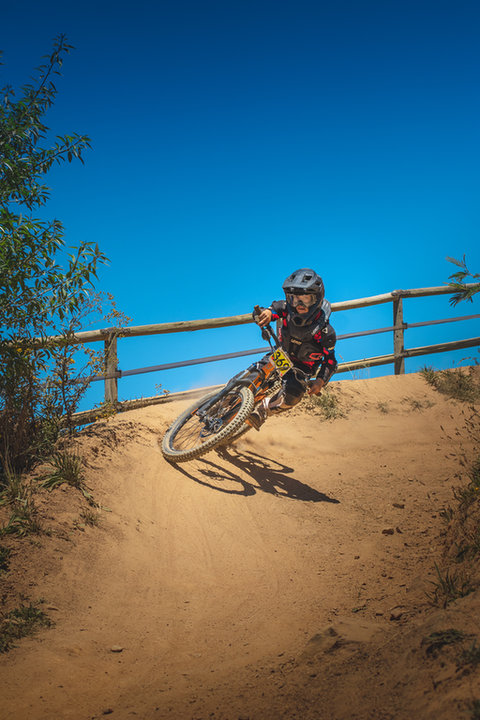 We never knew they made such small full-faced helmets – safety is a key issue (especially for young folks!) how easy has it been to get good gear for yourself (asking for all the other young gravity enthusiasts out there)?
A: Quite easy finding things because Mom's done a lot of research, Leatt & Fox have a good range.
You entered the Western Province DH races this year and then the SA Champs. What were these like? How did you go and what did you learn?
A: Quite scary at the start line but really fun, then not so if you crash. I did pretty well, first race this year was at Paarl and WP with SA champs round one combined. I got second, so silver for WP and crashed on the final run for the SA champs even though fastest time on the practice run. Second race was also at Paarl and this time I got first place: gold. Third race at Zevenwacht and got second place, silver by 0.5secs. Then we flew up to Johannesburg for the second round of SA champs at Iron Throne Trail Park, Hartebeespoort Dam and I won :) (This was a huge accomplishment as Seb was the only rider in his category and so had to compete in the next category.)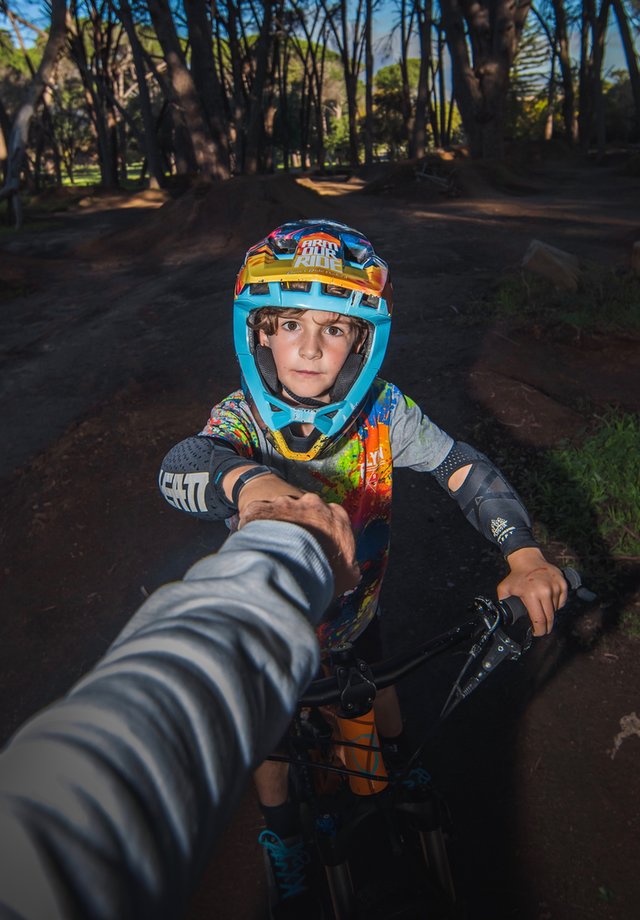 Who is your favourite DH rider and why?
A: I like Greg Minnaar as he's South African and an inspiration! Reece Wilson seems a nice guy and fast, also Finn Isles because he's a good rider.
How far do you want to go with DH? Are you sponsored?
A: Until I'm pro. I'm an ambassador for Get Stoked Distribution, Ride Concepts, Namgear, Armour Ride, Brew Kombucha, Santa Anna's and recently Little Rider company sent me some cool shirts and gloves from the UK.
I am sure your parents offer great support – do they ride? What do they do on race days?
A: Yes especially on race days where they mainly watch and support. Mom and Dad both ride and I'm teaching Dad new things.
Mechanically do you know your bike? Who works on your bike and do you get stuck in when you can?
A: Zain from Specialized Paarl works on my bike and they support me with regular services and when I can I watch when he works on it, so I know the basics.
What is it you love most about the sport and what advice would you give your mates and other young riders who want to get into the sport?
A: When you are doing massive jumps and flying high and going really fast through technical sections. Don't really want to give advice as they'll be my competition one day – but seriously; go to your local bike park or trails and have fun. The more you ride, the better you get. It's great to ride lots of different trails as well, to get experience.
Where would you like to ride?
A: There are so many cool places around the world. Whistler looks so awesome and Val De Sole but also other World Cup tracks! I would like to go to BikePark Wales and I also saw cool tracks in China!