Junior mountain bikers in for a treat at the 2021 Fedhealth MTB Challenge Kids Event!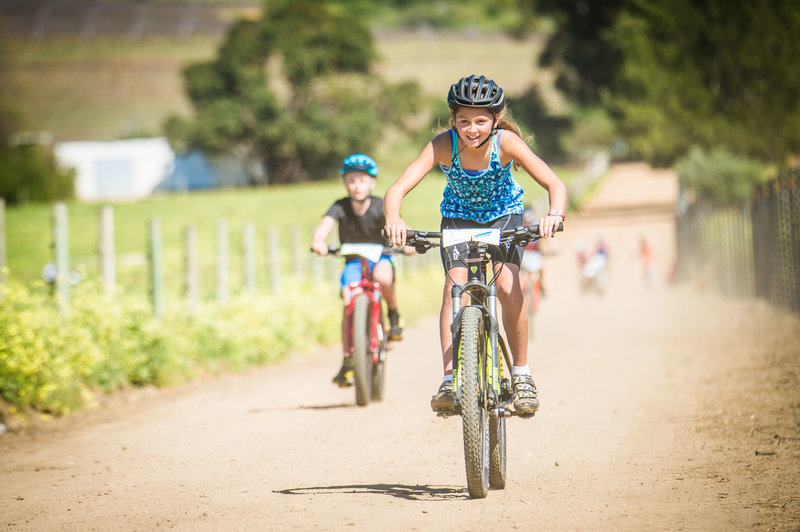 The picturesque Blaauwklippen Wine Estate (Stellenbosch) will be buzzing with excitement on Saturday 11 September 2021 when eager mountain bikers between 1 - 13 years of age line up to experience the excitement of the 2021 Fedhealth MTB Challenge Kids Event!

Celebrating its 6th anniversary in 2021, the Fedhealth MTB Challenge Kids Event is a highlight on the SA mountain bike calendar. Catering for ages 1 – 13, junior MTB enthusiasts can choose between a: 500m (1-5 years), 1.5km (6-9 years) and a 5km (10 – 13 years) event.

"The Fedhealth MTB Challenge Kids Event has proven to be the source of a lot of excitement," says Michael Meyer, Managing Director of Stillwater Sports and Founder of the event. "The jury is still out on who enjoys the event more, the children or the parents. One thing is for sure, it's the perfect day out for the entire family. The routes are safe and short enough for mom and/or dad to run alongside junior if they so wish.

"Fedhealth is really looking forward to this year's 2021 Fedhealth MTB Challenge Kids Event – even more so because we had to cancel last year's event. We understand how hard it was for youngsters to be cooped up at home during the lockdown, and as such this event truly is a celebration of health, fitness and being outdoors once again." says Jeremy Yatt, Fedhealth Principal Officer.
FREE ENTRY: Fedhealth members can enter free of charge – simply by typing in their membership number when entering online!

EXCITING NEWS: All entrants will receive an exclusive event t-shirt (Fedhealth MTB Challenge Kids Event included) while medals will be awarded to all finishers!

CHARITY SUPPORT: The Fedhealth MTB Challenge proudly supports The Kindness Collaboration. Founded by Fedhealth and Operation Healing Hands (OHH), The Kindness Collaboration fucuses on supporting South Africans who cannot afford quality medical care. Mountain bikers can make a donation towards the cause when entering the event online. For more information or to make a direct donation towards The Kindness Collaboration visit https://www.fedhealth.co.za/kindness-collaboration/

Facebook: Fedhealth Medical Aid / Stillwater MTB Events
Instagram: @fedhealthmed / @stillwater_mtb_events

For more information or to enter the Fedhealth MTB Challenge, contact Stillwater Sports on 082 991 0045, email entries@stillwatersports.com or visit www.stillwatersports.com
the build-up to the Absa #CapeEpic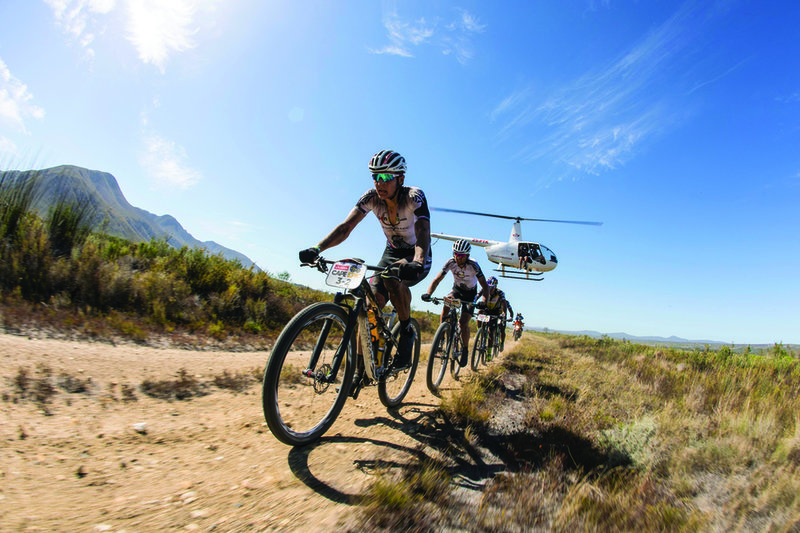 Each year, in the build-up to the Absa #CapeEpic, we create an Event Guide that hosts interesting stories about the race and the riders, and amazing photo galleries of the Untamed landscapes and the incredible feats that teams go through to finish The Race That Measures All.

This year we are doing things differently. We have put together a digital Event Guide that you can take with you wherever you go!

We're rolling the Absa Cape Epic Event Guide out in four chapters. You can read Chapter one and two by clicking here:

Single track world record broken in Davos Klosters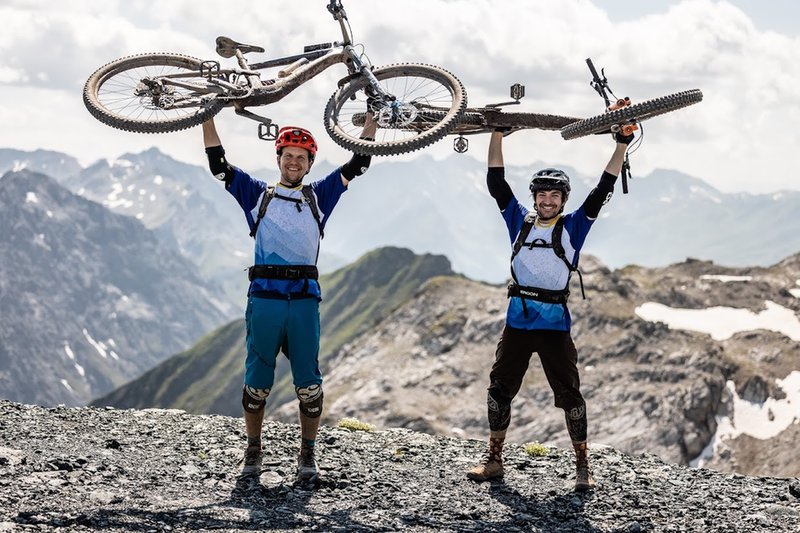 Davos, July 20, 2021: Silvan Marfurt and Ralph Van Den Berg break through the "sound barrier": In one day, they conquered 20,845 meters of vertical descent on the Davos Klosters single tracks. A new mountain biking record.
The rules: No trail can be ridden twice, and no e-bikes. This is what the two amateur mountain bikers Silvan Marfurt (1988) and Ralph Van Den Berg (1985) stuck to yesterday when they set a new world record. In 16 hours, the two conquered a descent of 20,845 vertical meters in Davos Klosters. Hardly surprising! The Swiss biking destination is known for its almost infinite number of single track trails and its Bahnentour, or "cable car tour," which is what inspired this world record. "The Bahnentour, with its descent of about 10,000 vertical meters, is my favorite Davos Klosters tour. I rode it several times to prepare," stated Ralph Van Den Berg.
Cutting it close
The two headed out at four a.m., marking the start of a non-stop ride where every descent was on a different trail. They were on a very tight schedule. After 16 hours of trail and cable car riding, their GPS device showed that they'd reached the desired descent of 20,845 vertical meters. They'd made it! They beat the official single track world record by 229 vertical meters.


Single track world records a Swiss tradition
The single track world record is a long-standing tradition, and is held mostly by the Swiss. In 2010, Thomas Giger, together with René Wildhaber, set the first benchmark with a descent of 12,555 vertical meters. He beat his own record three years later along with Thomas Frischknecht, descending 13,572 vertical meters. Twins Caroline and Anita Gehrig beat the record in Vinschgau in 2014, descending 15,117 vertical meters. One year later, Ken Imhasly and Alain Gwerder were the first to cross the 20,000 meter threshold in Wallis, until they ceded the title to Silvan Marfurt and Ralph Van Den Berg in Davos Klosters.
Celebrate the bicycle at Bikes2Blossoms mountain bike event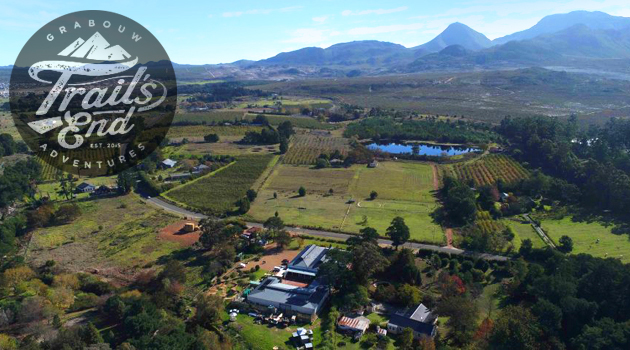 Elgin Bikes2Blossoms will play its part in celebrating the bicycle with a two-day mountain bike event to be hosted by Trail's End, Grabouw, commencing on Saturday, October 2.
The mountain bike ride, organised by Overberg MTB Events, will include the best of the Grabouw forestry trails, as well as Oak Valley and Paul Cluver.
"We're fortunate to have a top cycling coach and route expert, Lance Stephenson, put together amazing routes for riders," said events director Anneke Jacobs.
The first day will cover 38km with 972m of elevation, while the second day will offer a 39km ride with 1 083m of elevation.

"Although the distances are short, there is a fair amount of climbing and a lot of exhilarating surprises, so make sure you are in shape for this one."

Another exciting aspect of the weekend is the launch of the new Bike Museum.

Not only are people of all ages able to participate in various disciplines, but cycling has become a way of life for many people," said Jacobs.

Pieter Silberbauer, owner and founder of Trail's End, said that on October 1, 2021, Trail's End Bike Hotel will be five years old.

"We'll be hosting a weekend of activities and opening our Trail's End Bike Museum as we celebrate the bicycle."

Activities include a talk by Mike Bruton on the history of this invention; bike displays of some of the most beautiful bicycles currently on the market; demonstrations of different adaptations of the bike; music and camaraderie; and regular tours of the museum throughout the weekend.
Elgin Bikes2Blossoms MTB weekend:
Date - October 1 to 3
Venue – Trail's End
Entry fee (solo) - R1 100
Route details:
Day 1 - 38km, elevation 972m
Day 2 - 39km, elevation 1 083m
Entry fee of R1 100 includes:
Two days of mountain bike riding
1 x Bottle of wine from Oak Valley
1 x Bottle of wine from Paul Cluver
Goody bag
Food stalls will be available to buy delicious food from and to join in the spirit of the weekend.
Entrants stand a chance to win one of three one-on-one skills training sessions with Lance Stephenson.
Entries & more info:
32Gi® launches its Lifestyle Range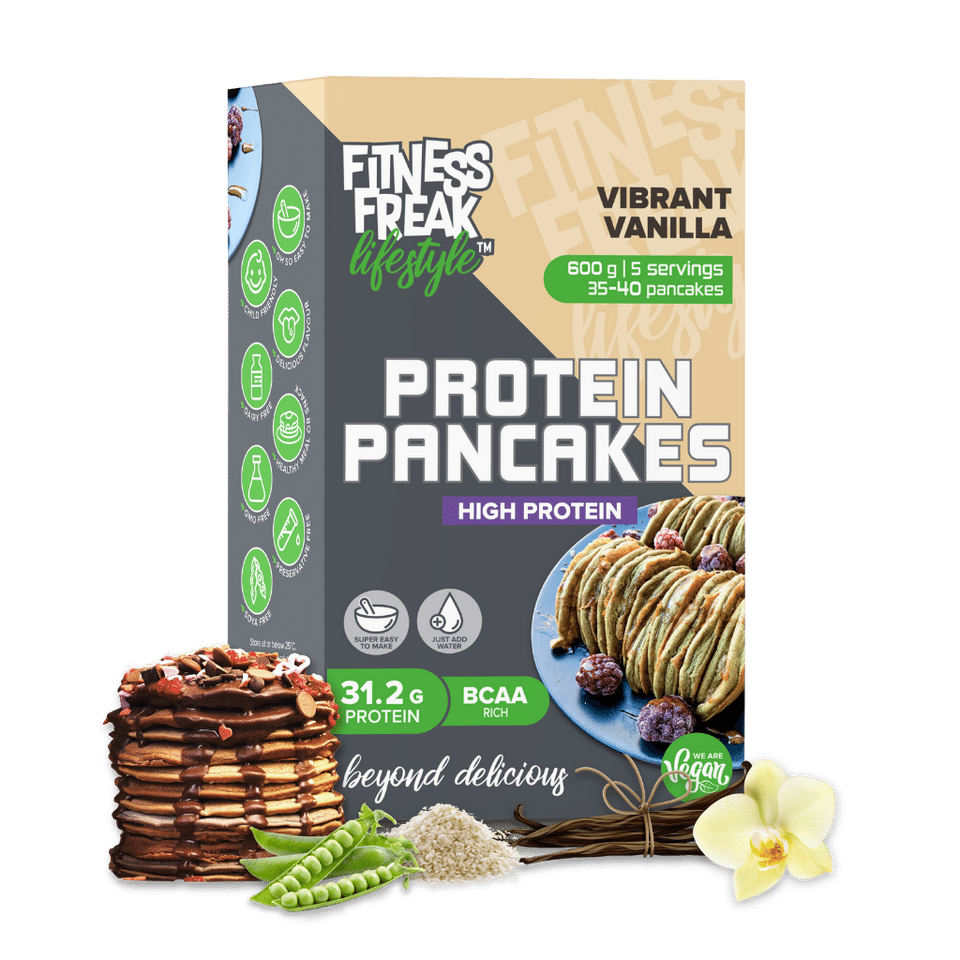 32Gi® Sports Nutrition, South Africa's leading endurance sports nutrition brand, announces the launch of the Fitness Freak Lifestyle™ Range.
FFL is an extension of 32Gi® Sports Nutrition, who have been a major role player in endurance sport nutrition over the last decade.
"Nutrition plays a pivotal role in any healthy active lifestyle" says Mark Wolff, co-founder of 32Gi®. "As a leading nutrition expert, I have always advocated a major emphasis on health to promote longevity and empower performance. This can only be done with a focus on daily healthy nutrition".
32Gi® understand that convenient properly structured healthy snacks and meal options are not easy to come by.
"It's not that healthy foods don't exist, the options are abundant" says Mark. "The issue is that most people do not have the knowledge to put these foods together to ensure a proper macronutrient structure. Protein is one of those key macro's that most individuals misunderstand. It is a key component when creating any meal. FFL products are purposefully designed around a high protein content".

FFL is all about health and convenience. Structured meals, snacks, or treats, providing a balanced approach whilst ensuring a decent protein serving.
For more information visit www.http://www.fitnessfreaklife.com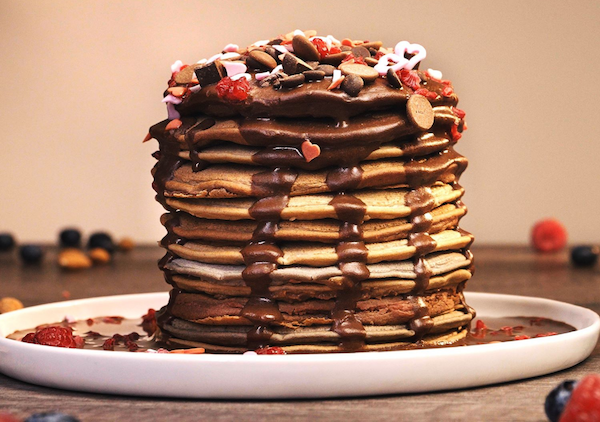 Protein Pancakes – Vibrant Vanilla
A High Protein flop free plant-based pancake mix designed to meet perfect macronutrient
requirements. FFL's Protein Pancakes are incredibly delicious and so simple to make.
See how easy they are to make: