THE MUNGA
- THE ULTIMATE JOURNEY
A race that will challenge you and change your perspective. The gruelling 1000km race has etched its way into the SA cycling scene. Timo Cooper chats to founder Alex Harris.

How did you come up with the idea to host such a unique event?
Racing really long races like the Freedom Challenge (2300km) and the Tour Divide (4200km), made me realise that these races had a profound effect on people, more so than "normal" races like the Epic, but very few people entered them because they were just too long. So I wondered whether there was a format that was doable (not too long or extreme) for most people, but had the elements to affect riders in a powerful way. This thinking brought me to the non-stop 1000km in five days idea, but with some predictable support elements found in conventional multi-stage events, like race villages and water-points.
Why did you choose the current route, and do you ever see the route changing?
Originally we wanted to race along the railway road from Sishen iron ore mine to Saldahna bay, but we never got permission for that. Then I had to find a place where I could design a 1000km race that started inland and ended near the sea. This led to Bloemfontein and one thing led to another and at last we had a route. No, the route will always stay more or less the same as it works well with our format and the riders have formed enough stories around the various sections etc.

What is your vision for this amazing event, the ultimate goal?
The ultimate goal was to have a world series, so six events of the same format on six continents every two months! Predictable format but different locations.
Your favourite Munga story?
Gosh, there are so many stories every year, and sometimes I only find out about them a year or two later! I will share two. One is about Clinton Halsey. He did the very first race back in 2015 with a really skinny bike and suffered immensely. In fact, on four or five occasions during the race he climbed off his bike to call it quits, pulled out a phone to call me or the medics but each time had no signal. So he had no choice but to continue to the next RV. He carried on like this day to day and then was surprised to finally finish! Believe it or not, but he has gone on to finish all six Munga races and is the only person to do so! The second story is that of Theunis Esterhuizen. He was riding the Munga for his son that passed away. He was truly grateful for the experience and he told me that crossing the finish line made him feel invincible. His reaction for me personifies what the Munga is all about, guts and glory, elation.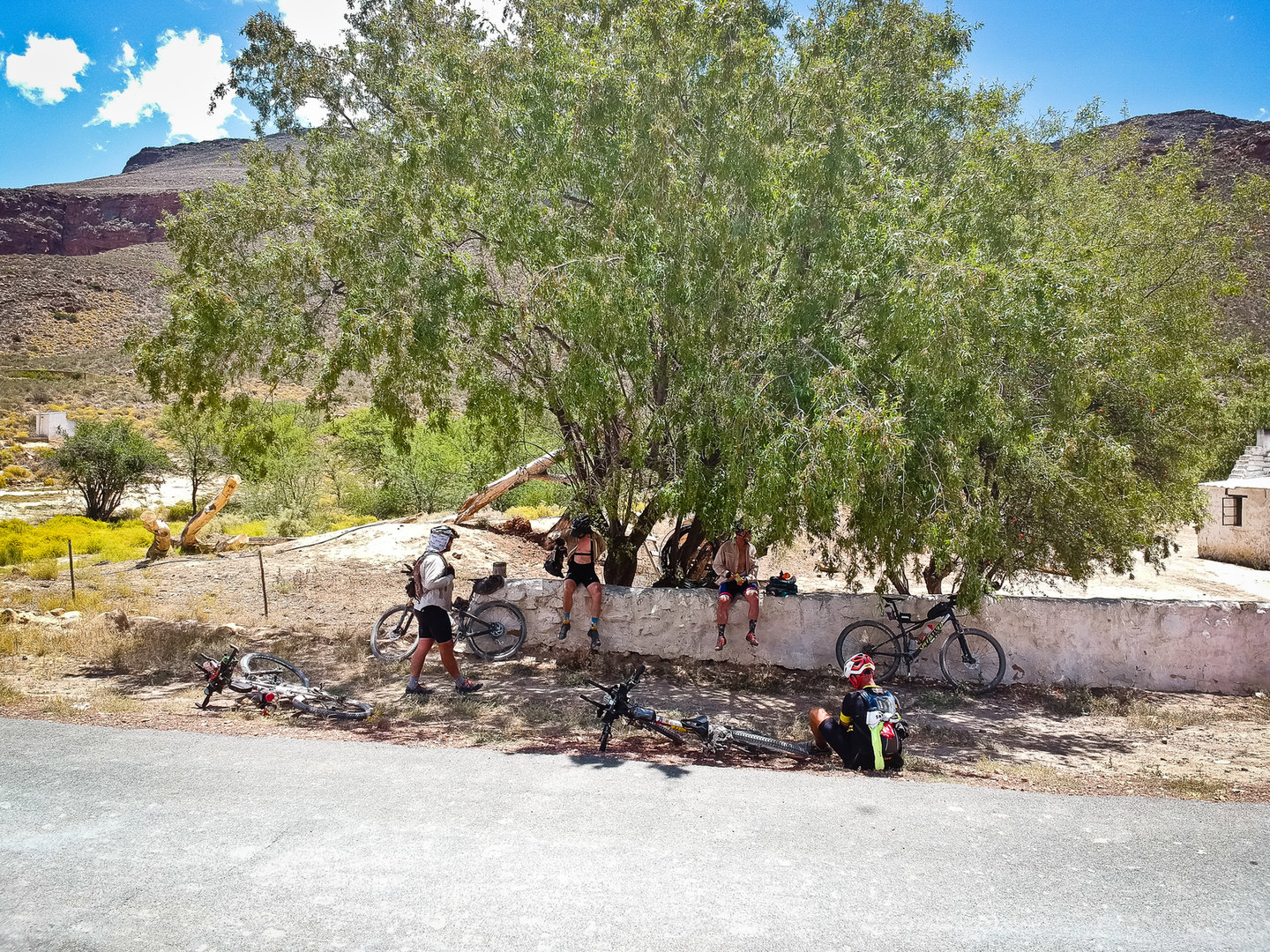 It's not a race but an adventure for most.
What advice can you give a first-time entrant to Munga?
Forget about power and speed. Time is the biggest factor in the Munga, so whatever you can do to spend as much time in the race, the better off you will be. Most guys blow themselves up. Very few riders run out of time. Don't think of it as a race. Think of it as an adventure and take it one day at a time.
What does a Munga entry include?
1 Five race villages where you can eat a proper meal, sleep and have a hot shower
2 10 water-points with water, coffee, powerbar and snacks
3 A personalised finisher's medal with your finishing number
4 ER24 medics patrolling the route for the duration of the race
5 A goody bag which includes a buff, powerbank and core merino top
6 Hero status forever!
Your ideal bike to take on Munga?
For 90% of riders, a full suss bike. Momsen Ultra is the perfect bike as it has all that frame storage and place for three bottles.